One of my favorite things to do growing up was my Wednesday trip to Subway followed by a long perusal of the movies section in Walmart; you know, when there was a decent movie section. Straying away from the endcaps of new releases, I always found myself drawn to two specific things: the $5 bin and the weirdly stacked horror section. Buried deep within said horror section would be one of my deepest guilty pleasures, though as a kid I thought the movies were edgy and badass. What I'm referring to is none other than the After Dark Horrorfest. Sometimes the films sat solely by themselves, boasting the After Dark title, while occasionally they would have the two-disc set of all eight movies from that year's fest.
What really drew me to these films, besides being able to buy rated R movies at a Walmart as a teenager and not get asked for ID, were not only the edgy looking covers but also the thought of being able to have a complete collection of a horror festival at my disposal. In hindsight, getting rid of the collection I had amassed over the years was a terrible idea, as you can't find a full box set online for less than an eating-ramen-for-a-week price.
For those who don't know the After Dark Horrorfest, which would go on to be named 8 Films To Die For, was a yearly horror festival that would bring together the genre films of eight independent filmmakers. This was a refreshing idea as it gave filmmakers the chance to create the genre content they wanted, without fear of censorship or rules to follow. It allowed a whole new era of filmmakers to be born. Aside from giving genre creators a platform to show their work to the masses, After Dark would bring to light some really fantastic genre films that are still talked about today like Wicked Little Things, Tooth and Nail, Autopsy, Lake Mungo, 2007's New French Extremity film Frontier(s), and the film that could never be made today, The Final.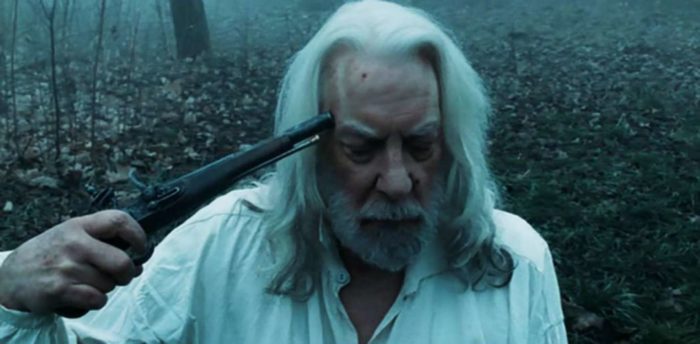 So what, or who, exactly was the team for After Dark Horrorfest? After Dark Films started as a collaboration between filmmaker Courtney Solomon and Allan Zeman, the latter of whom worked in the real estate world in Hong Kong. The first film they released through After Dark was An American Haunting, which was written and directed by Courtney Solomon. This would go on to be a catalyst for their idea of After Dark HorrorFest/8 Films To Die For, where they would handle everything from the theatrical side to the distribution of it, and Lionsgate would handle the digital releasing of the films.
The first After Dark Horrorfest took place in 2006, the second was in 2007, the third in 2008, and the final selection of films under the Horrorfest name took place in 2010. In 2015, we would get one final installment from the After Dark series under the name 8 Films To Die For. It seems they may be done releasing films, at least for the time being, with the last press release on their website dating September 28, 2015, unfortunately.
So what is the point of digging up the past here? Well, I think it is important to take a look back and give thanks to a company that took a chance on releasing some groundbreaking genre films when it seemed that hope may be lost for the distribution of them (granted, I think if these films ran the festival circuit enough someone would have picked them up). There was just something about seeing that 8 Films To Die For red text on the slipcover that made me want to purchase it more than anything else on the shelf. If you haven't heard of After Dark Films and want a little introduction on where you should start, look no further as we go through a quick little discussion of some of my favorite films to be released by After Dark Films.
The Final (Written by Jason Kabolati, Directed by Joey Stewart)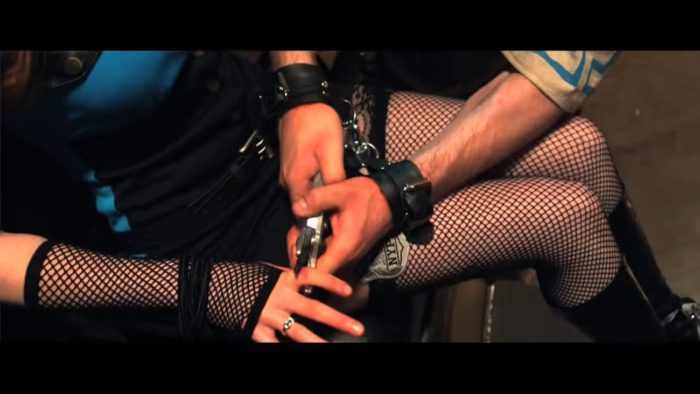 What is there to say about this film other than I could wager no studio would be comfortable making this film today. While horror is, and always has been, known to push the bounds of what is acceptable, The Final is just absolutely brutal. A group of popular kids in high school viciously pick on students they think are lower than them. This leads one of the bullied kids to seek vengeance by throwing a fake party, drugging the popular kids, and then brutalizing them one by one.
It's fairly easy to see based on that description why a film like this would probably go on to receive nothing but major criticism, and that's fair. The Final is an all-around difficult film to watch but in the best way possible.
Autopsy (Written by Jace Anderson, Adam Gierasch, and E. L. Katz; Directed by Adam Gierasch)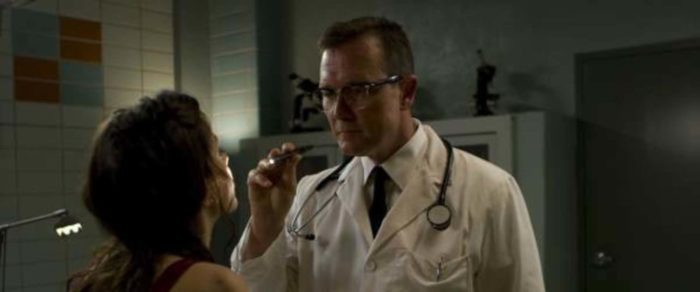 Yeah, you read that right, Autopsy is also written by E. L. Katz! Automatically this film goes up a few points in my book. Add Robert Patrick and an inside-out human anatomy scene that walked so that Midsommar's could run, and you got yourself a party! A group of friends accidentally runs someone over. Almost immediately, a ragtag—and definitely not who they say they are—EMS team arrives on the scene. They make the friends go to the hospital along with the person they ran over. These friends will soon find out that getting into an accident may just be the least of their troubles.
From Terminator 2 to Peacemaker, Robert Patrick has shown time and time again just how terrifying an antagonist he can be, and Autopsy just goes on to solidify that. The direction of this film is solid, and there is enough gore to satisfy someone just looking for a good ol' gore flick. There isn't much else to this movie, but it's a bloody fun ride from beginning to end.
Frontier(s) (Written and Directed by Xavier Gens)

Slated in the After Dark Horrorfest II lineup, Frontier(s) is a genre-defying political commentary film that does NOT get the credit it deserves. As stated earlier, this is a film that fell under the highly controversial New French Extremity movement, which is one of my favorite times in horror. In an interview with Eye For Film, Xavier Gens said about the creation of Frontier(s), "It came from the events in 2002, when we had the presidential elections [in France]. There was an extreme-right party in the second round. That was the most horrible day of my life. The idea of Frontier(s) came to me then, and in it, I have put all that I love from the cinema horror of the Seventies and the Eighties." (I should state that the whole interview is amazing.)
Frontier(s) is a film about a group of French-Arab youths who leave Paris after the election of a, supremely far-right government. On the run from Paris, they become shacked up with a family of insidious Neo-Nazis. I don't want to talk much more about the film. I think it is one of the best films in the New French Extremity movement, and if you have not seen it you should watch it. The fact that After Dark chose to feature Frontier(s) is impressive. With After Dark already making waves in the industry with the release of their first Horrorfest, it warms the heart that they took a chance by making a film like Frontier(s) readily available for an American audience in 2007.
Final thoughts?
Well, I miss you After Dark Films. I want you back. Please? Not every film was a winner, but the overwhelming number of great films outweighs any stinkers that may be in the batch. It's definitely a case of one bad apple not ruining the bunch. I don't know if there ever will be an After Dark resurgence, but if it does I'll be first in line.