The 22nd Boston Underground Film Festival is now fully underway. The fest kicked off Wednesday night with a screening of Goran Stolevski's You Won't Be Alone ahead of its wide release next month, followed by a restoration of 1987's New England-based cockroach nightmare, The Nest. In this roundup, I'll be looking at Wednesday and Thursday's films, Eskil Vogt's The Innocents, Avalon Fast's Honeycomb, and Phillip Reichenheim's music documentary, Freakscene: The Story of Dinosaur Jr. 
You Won't Be Alone
I have a lot to say about this Sundance favorite about an immortal witch setting out to discover the meaning of life by shapeshifting into various people in different stages of their lives. In a Sundance review, I wrote, "I enjoyed many pieces of You Won't Be Alone, from the cinematography to the seamless performances of the many actors stepping into Navena's shoes. Stolevski's use of the limited space in the camera he chose to film the movie works by favoring negative space a lot of the time. The film is very ambitious, but navigating the Terrence Malick whisper narrative and disconnected, bouncing storyline became work. It never evolves into a twenty-minute journey into space à la The Tree of Life (thank God!), but names and faces change so whimsically that it's a lot to keep up with. I think arthouse fans of Robert Eggers and Ari Aster, those that enjoy what we might refer to as an elitist sense of "elevated horror," are going to revel in Goran Stolevski's film, while non-judgmental horror fans will teeter in the middle. The latter will notice nothing new in the narrative, in this other genre, crowning a more concise film, such as Under the Skin, to be the more original horror film about identity and humanity." 
I would only add that, now having seen Igor Legarreta's All the Moons, which debuted in December 2020 before recently releasing stateside on Shudder, You Won't Be Alone feels far less original.  
You Won't Be Alone receives its wide release on April 1.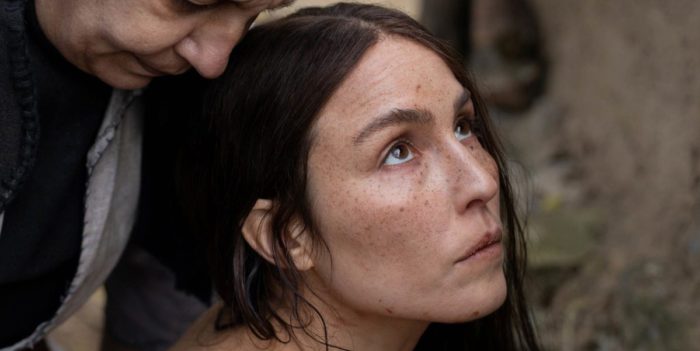 The Nest
If you're a horror fan who has never had the pleasure of seeing 1987's The Nest, you should really give it a try. The Nest is about genetically mutated cockroaches who take over the small New England coastal town of North Port. Filled with incredible special effects and a silly '50s nuclear panic plotline, it's a creepy-crawling good time, it's like The Birds but with bugs. The film was shown with a new restoration courtesy of Shout! Factory and the American Genre Film Archive, which could mean a new edition of Terrance H. Winkless' film, may make its way onto collector's edition disc later this year.  
Freakscene: The Story of Dinosaur Jr. 
While not a horror film in the slightest, I really like taking in as many films as possible during a festival. I caught Philipp Reichenheim's love letter to J. Mascis, Lou Barlow, and Murph and found myself a fan of their post-punk, grunge sound of this somewhat local band. Growing up on the east coast, you hear a lot about Dinosaur Jr., but I'd never really sought them out as they're typically lumped into the fold with Sonic Youth and Nirvana. While I'm not a hater of either of those bands, I'm not the biggest fan of either. However, you're more likely to find a Sonic Youth album in my collection than a Nirvana record. Dinosaur Jr., however, you can find on two of my favorite '90s movie soundtracks, Reality Bites and Judgement Night, which really had me considering why I hadn't become a fan sooner. 
Freakscene chronicles the band's rise, their falling out, and their recent resurgence. While the film caps off with the band playing a reunion show, this year alone, they've appeared as part of the soundtrack in Showtime series' Dexter: New Blood and Yellowjackets, and in 2019, their 1994 song "Over Your Shoulder," hit the Billboard charts in Japan.  
The documentary is short, and the music is the highlight. Reichenheim doesn't dig too deep into why the band's problems surface, essentially viewing the falling out to indicate lethargy toward the industry and the music-making process. Mascis is an interesting character, stoic and inverted but not entirely reserved. His unique calm is something worthy of aspiring to. All-in-all, it's a lovely time capsule to the late '80s early '90s grunge scene with a The Sparks Brothers approach, suggesting the band was ahead of a musical curve and often overlooked.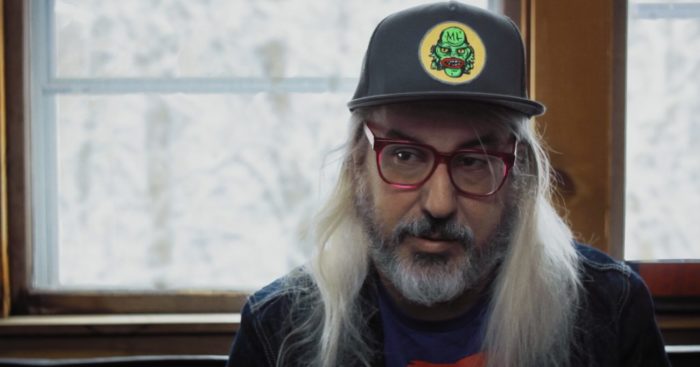 Honeycomb
You don't have to look too far across the Horror Obsessive website to find how enchanted I am with this lo-fi gem. Honeycomb is a fantastic debut effort by enormously talented young director Avalon Fast. I've seen the film a few times now and am consistently impressed by how well the production and narrative entangle themselves and captivate the viewer despite its budget limitations.  
Honeycomb is about the cusping end to the age of innocence and the hope to capture an endless summer with a handful of girls turning their backs on society to create a new one. Settling into a cabin in the woods, the group imbues power to a new religious figure and sets up "eye-for-an-eye" style punishments that become increasingly more cruel.  
Though having interviewed director Avalon Fast ahead of Honeycomb's debut at the Slamdance festival, it was my immense privilege to speak with the director and Henri Gillespi, one of the film's stars, in person at The 22nd Boston Underground Film Festival. I'm one of this crew's biggest supporters and wish them nothing but the best of luck as the film continues traveling the genre circuit throughout the world.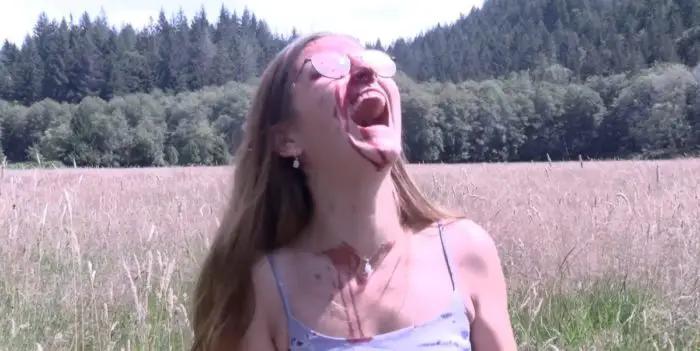 The Innocents
I had been looking forward to seeing The Innocents since first learning about the film after Alix Turner mentioned it ahead of FrightFest 2021, and I have to say, I was not disappointed. Eskil Vogt's (Thelma) tale of kids with supernatural telekinetic abilities is shocking. Part science-fiction and completely horrifying, The Innocents is not for the faint of heart. All the trigger warnings apply to this one as we witness how violent things can get when playtime gets out of hand. 
I'm a sucker for kids placed in perilous situations, and my fear response works overtime in these types of movies. I think Vogt suspects that of most people. The kids are all fantastic performers in this amazingly crafted stewer. Curiosity is quickly replaced by thick atmospheric tension and fear, especially as a viciousness rises in one member of the group of children. This one gets under your skin and stays there. JP Nunez will have more on this spectacular title when it releases in mid-May, but you can read his thoughts on the trailer now.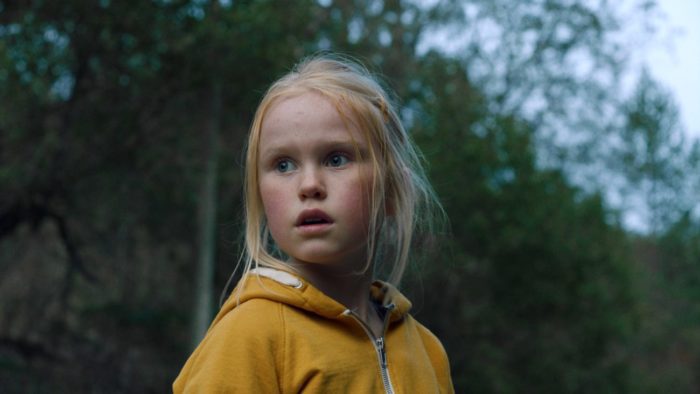 More to come from The 22nd Boston Underground Film Festival, including thoughts on Australian shocker Nitram, SXSW breakout hit Hypochondriac, and Anita Rocha da Silveira's oppressive religious dystopia in Medusa.