Who wants to see old friends over the Winter break?

Me!

Who wants to go on a ghost hunt?

ME!!!!! [louder]
Out of the blue, an old friend called me. I hadn't seen Charlee Mae in decades but thought about her often. We played on the same sports teams, attended the same schools, and neither of us knew it, but we had other interests in common. She didn't know then that I already was interested in things that go 'bump' in the night, and I had no clue that she also had a similar curiosity. In our rural community, we just didn't really talk about those things openly. Our peers and the community would think we were evil or mentally unstable. But—here we were years later, making plans to investigate a historic home nearby.
Until that night, I hadn't been on an actual paranormal investigation before. I'd visited a lot of spooky places and poked around looking for activity, but I'd never gone with a person who had the amazing equipment and experiences. We met up, and it was like old times. She brought her sister along, and it was really like old times. She had cases of equipment that reminded me of something from Mission Impossible or even Ghostbusters. 
We visited the Octagon Mansion in Southwest Virginia
The Octagon Mansion is a historic home that has been a minister's home, a private home, a bed and breakfast, and a bakery. It's now a museum and hosts many ghost hunts. The area around the home is steeped in local history. The owners have assembled a massive collection of historical objects and memorabilia. A battle of the American Civil War was fought nearby, and residents of the home have left their marks on the property. The owners have also collected many ghost stories over time.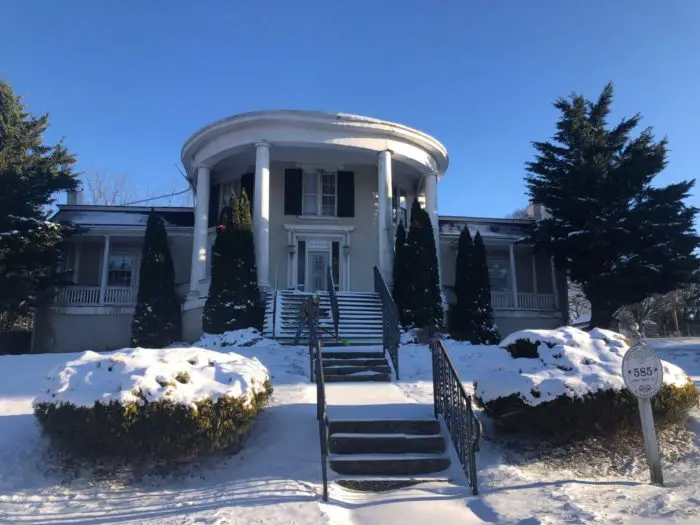 I entered this situation with no real expectations. I knew that the ghost-hunting television shows have been edited to remove the boring parts of sitting and waiting and that they fast-forward to the excitement. This expedition could be like a fishing trip…we might catch something, or we might not.
The trip did not disappoint. The first and most active room was known as the little girl's room. Charlee Mae placed motion-activated LED balls (cat balls) around the room and began to ask the spirits to interact. The room was illuminated with rainbow flashes for a while. We had our own personal rave. We questioned whether our movements were activating the balls and stood perfectly still. We listened for traffic on the street. The windows were closed. We remembered that the heating system had been turned off. I was glad to see attempts at explanations for the activity, but we had no explanation. (On a side note, I need to get some of these for my cat. She would love them)
She also had a piece of equipment called a "Boo Bear." This was a teddy bear with motion and temperature-reactive equipment inside. Several times, the bear announced that the room had become colder, or that it had been 'tickled.'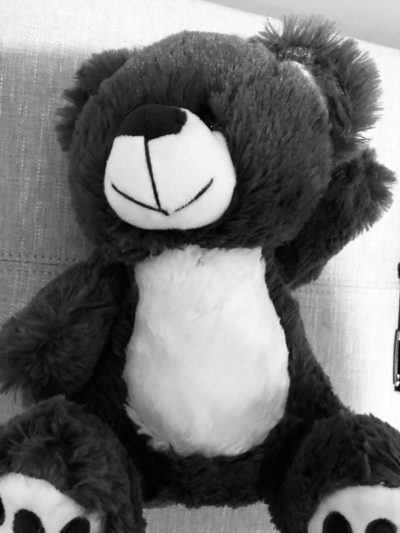 Charlee asked the spirits to turn on a flashlight for us. She begged them and asked them to please do this so I wouldn't think Charlee Mae and her sister were crazy. Later, we had some hits and misses with the LED balls in other spaces around the home. The next significant occurrence was with a stereo. A modern stereo was in the music room and the owner had told us that sometimes the stereo would turn on and off seemingly on its own. The owners were excited about this. I didn't have enough experience to understand that this was a really big deal. On our hunt, the stereo did indeed light up and turn off without our intervention. It would have been easy to debunk, rationalizing that a short in the wiring or other electronic anomaly would explain it. However, we also heard the on/off button clicking as if it were being pressed and released. The flashlights also turned on and off for us in this room. I know that I wasn't touching anything, and the other two weren't close enough.
 I Was Fascinated!
I also felt some fear as we were stumbling around a dark house looking for ghosts. I wondered if something sinister would come out of the darkness at us. Nothing did, and I viewed the situation with curiosity more than anything.
After this, Charlee Mae brought out some more interesting equipment. I didn't catch the proper term for it, but there was an apparatus to magnify sounds. I used it and was somewhat annoyed to hear my clothes as I moved and to hear my own breathing. I heard some bumping in the distance in the house. We tried to find mundane explanations for all of the sounds and experiences and dismissed some of the odd cracks and creaks as 'old house noises.' I eventually did hear the word "OK" whispered. I asked Charlee Mae and her sister if they had spoken, and they had not. I wanted to find a rational explanation and dismissed the sound. I had to look that up later, as I thought "OK" was a modern expression, but it has origins prior to 1850.
Behold—the SLS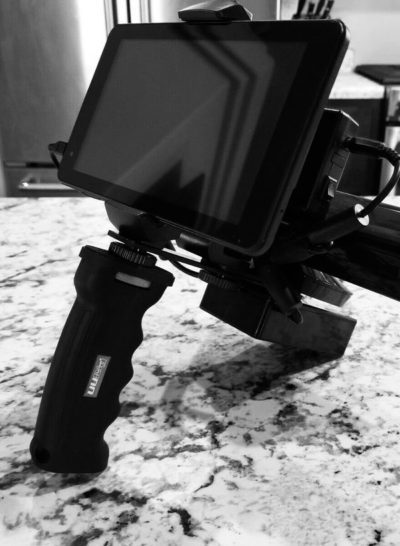 Next came out the most interesting piece of equipment—the SLS camera. This had a camera apparatus that attaches to a tablet computer and is carried, pointing at things of interest. One can see anomalies in real-time rather than having to record and then watch a video to search for anything out of the ordinary.
When Charlee Mae turned on the equipment, I saw something odd. Remember the old green screen CGI movie special effects? Have you seen the actors with dots on their joints? This is what the images made me think of. I saw a small stick figure standing beside Charlee Mae's sister. The figure danced in place and then disappeared. Incidentally, one of the home's owners told a story about a child ghost in that space. We saw several larger figures dancing and reclining in the front parlor. The figures seemed to almost vibrate. They disappeared and reappeared.
I Should Have Taken Pictures
I left my phone in my car because I didn't want to jump out of my skin if it began to buzz or to have someone sending cat memes that would interfere with any of the equipment. With this being my first hunt and me being a guest, I didn't want to be a bother.
Unfortunately, by then, it was time to go. I really enjoyed this visit with old friends and potentially made new friends as well. We all parted ways, leaving me to ponder and process what I'd seen and heard that night. As I set out for my house, I asked my new friends to stay at the Octagon Mansion and not travel home with me.