It's no doubt that one of the most accessible subgenres of horror is horror-comedy, films like Cooties, Tucker and Dale vs Evil, and even Scary Movie (which is definitely more comedy than comedy-horror) span the genre and are easily accepted by many. It seems that modern audiences are more willing to accept a movie when scary gets funny. Besides these types of films, there is another standout within the genre: when funny people get scary. It was surprising to learn how many people of comedic backgrounds have forayed into horror and actually ended up making some groundbreaking genre films. It should be stated this is strictly focusing on when comedians and comedic actors take the helm of a horror film, rather than a comedic actor acting in a horror movie.
Bobcat Goldthwait (Willow Creek)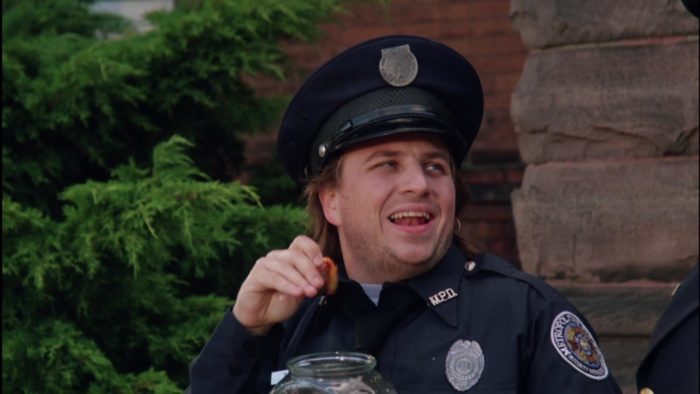 Bobcat Goldthwait is most known for his standout character from the Police Academy which cemented him as a comedian and actor very early on. It seems he got tired of that character and decided to focus on writing, directing, and starring in new projects that were separate from his usual schtick. He created some wonderful dark comedy films with Shakes the Clown, God Bless America, and World's Greatest Dad, which are all excellent in their own unique way. Then, seemingly out of the blue, pops Willow Creek.
Willow Creek is a found footage film about a couple who goes into the woods in search of Bigfoot. While, for the most part, it follows the typical found footage tropes, it stands out for one extreme reason: the highly talked about uncut 20-minute tent scene. We find the main characters in their tent during the evening, while they get tortured by the Bigfoot (who is actually portrayed by Bobcat in this scene). Sticks are thrown at their tent, we hear growls, footsteps, and much more. I think it is fair to say this scene is one of the most important scenes to exist within the genre. Bobcat has shown that he understands horror and how to work an audience, let's just hope he decides to grace us with another one!
Mark Duplass (Creep, Creep 2)
I would say due to his involvement with FX's The League, it has been proven that Mark Duplass is a deeply funny man, and the majority of projects he is involved with have comedic elements to them. So for that reason, I feel comfortable labeling him as a comedic person who made a detour into horror. Duplass crept his way onto the scene with his sleeper hit Creep and the even more wild follow-up Creep 2. He goes about subverting a lot of the ideas of what a found footage film can and should be, with distinct pacing, and interesting editing techniques. Out of all of the found footage films I have watched, this one stylistically stands out most.
Duplass creates, what feels like, a true rendition of what a psychopathic serial killer would create in a situation like this. Along the way of his horror journey, he unknowingly would create an iconic horror antagonist in Peach Fuzz. What introduces itself as nothing more than a cheap rubber mask with matted hair lining it, would go so far as to get the Cavity Colors treatment with a now sold-out line of clothing. Thankfully Mark Duplass has stated that Creep 3 is in the works, so at least we have that to look forward to!
Jordan Peele (Get Out, Us, Candyman, Twilight Zone)
Jordan Peele has one of the most interesting careers, both horror, and non-horror, out of all of the filmmakers on this list. His humble beginnings from Boom Chicago and The Second City, two notable improv groups that have spawned some of the shining lights of our current comedy scene, would slowly pave a path to Oscar glory. Peele's breakout into the zeitgeist was his time on MadTV, shortly followed up with his role on Children's Hospital, and the more renowned Key & Peele. While there were some fun horror skits in Key & Peele, it was not really until his Oscar-winning genre film, Get Out, that he showed just how fantastic of a horror director he truly is.
Get Out hit the world at a pivotal moment, bringing topics to light that made the leftists take a step back and the right, well, probably root on the villains or something. Jordan Peele completely deserved the Oscar for Best Original Screenplay. Now, Us, in my opinion, missed the mark as an excellent horror film. It felt a bit sloppy and not fully fleshed out…but I completely respect the value it has within the genre and appreciate what the film does. Plus, I'm a huge Tim Heidecker fan, so that's something. Candyman was a film that I didn't know we needed, but am glad we got. While controversy broke out in film forums when people were referring to it as Jordan Peele's Candyman, he did play a good role in the making of it serving as a producer and a writer.
Last but not least was the CBS All Access reboot of The Twilight Zone, which had Peele acting as a series developer and [rightfully] taking the throne from Rod Sterling as The Narrator. Unfortunately, their run was cut short with only two seasons, but the show was incredibly fun and stands out on its own compared to the original series. There is not much known about it at this time, but Jordan Peele's next horror venture is called Nope, and at the very least the poster looks awesome!
Jim from The Office John Krasinski (A Quiet Place, A Quiet Place 2)
John Krasinski made a name for himself as the emotionally and psychologically manipulative Jim Halpert on NBC's hit show The Office. It was a surprise to hear when news came out that he was creating a horror movie! Now, it should be stated I absolutely do not like A Quiet Place (and the sequel), but as I stated about Us, I can appreciate what A Quiet Place has done for the genre and made horror more accessible to regular audiences. The gimmick of the monsters is interesting, and the use of using Millicent Simmonds, who is deaf in real life, was a really good move.
On the whole, his films are fine, but if you were being chased by monsters who solely rely on sounds wouldn't it make sense to live next to like a waterfall…or something that makes very loud sounds? They even go so far as to hide near a waterfall to get away from the monsters! But I digress. My favorite part about this film being made was Donald Glover's SNL parody.
Danny McBride (Halloween, Halloween Kills)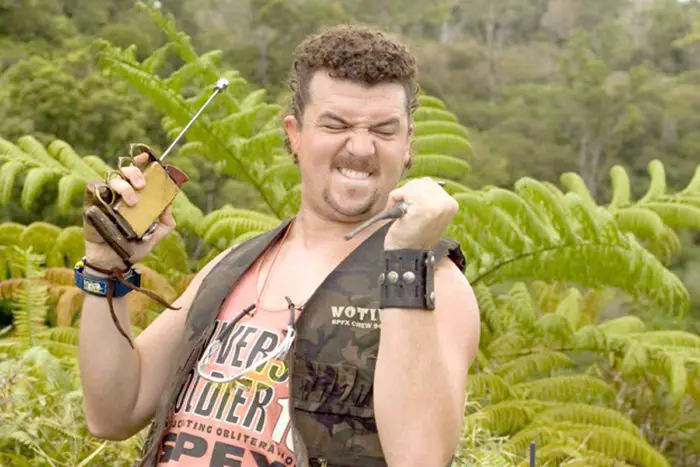 Eastbound & Down, Vice Principals, and The Righteous Gemstones are hands down some of the funniest television shows to have ever been created. Danny McBride, alongside his career-long collaborator David Gordon Green, know comedy inside and out, but do they know horror? Well, surprisingly yes. Written by, among others, Danny McBride, Halloween still holds fresh on Rotten Tomatoes with a 79% and sits heartily alongside a 70% audience score. Acting as a direct sequel to Halloween '78, Halloween '18 takes a fun route to help recreate the iconic antagonist Michael Myers, trying to make audiences forget about the hellbilly Michael Myers brought to us by Rob Zombie.
Halloween Kills: Evil Dies Tonight does something that a lot of the other iterations of Michael Myers didn't do, and that's make Myers actually ruthless. Halloween Kills was so extreme it was the basis of many online petitions to have the opening scene removed, where he brutally murders a battalion of firefighters. Say what you will about the scene, but it is absolutely gnarly and does a good job of encapsulating how cold-blooded he actually is. Whether or not you like the David Gordon Green/Danny McBride Halloween films, you can't fault them for actually trying to do something fun and interesting with the character. Plus, anything is better than Halloween: H20.
Chris Rock (Spiral: From the Book of Saw)
Cutting off the comments before they start, yes, Chris Rock came up with the story and assisted with the script rewrites of Spiral: From the Book of Saw, so it totally counts! Chris Rock took the idea of Saw and completely turned it on its head. Granted, it is far from the best Saw film, but there is a heart and soul to it, it feels like it came from a place of reverence rather than a place of greed. Rock owned the character and there were some very creative and brutal traps. Spiral can easily stand on its own, which is something that only Saw (the first one) can say for itself. There are some comedic elements that Rock brings to the film, but Saw has always had a bit of tongue-and-cheekiness about it. At the very least, he is what gave me the idea to write this article and there may even be a TV show based on Spiral! So good for Chris Rock, at least this isn't a bit part in a dumpy Adam Sandler movie.
Thank you
If there is one thing we should say to these typically comedic creators, it should be "thank you." Whether you like their films or not, they did something out of their norm, and for the most part, succeeded at it. Stepping outside of your comfort zone can be a difficult thing, but who knows…maybe you'll find your next big thing when you do! As Johann Wolfgang von Goethe once said, "knowing is not enough; we must apply. Willing is not enough; we must do," and these funny people did.