Are you getting tired of Christmas music? Do you want a respite from Rudolph, Santa, and all their frosty friends? If you answered yes to those questions, you've come to the right place. Here at Horror Obsessive, we don't just watch horror—we live the genre. We've asked our writers to recommend some of their favorite horror-themed songs and they've come up with a scary good list that's sure to help get you through this musically not-so-wonderful time of year.
---
"Necrocomicon" by Teenage Bottlerocket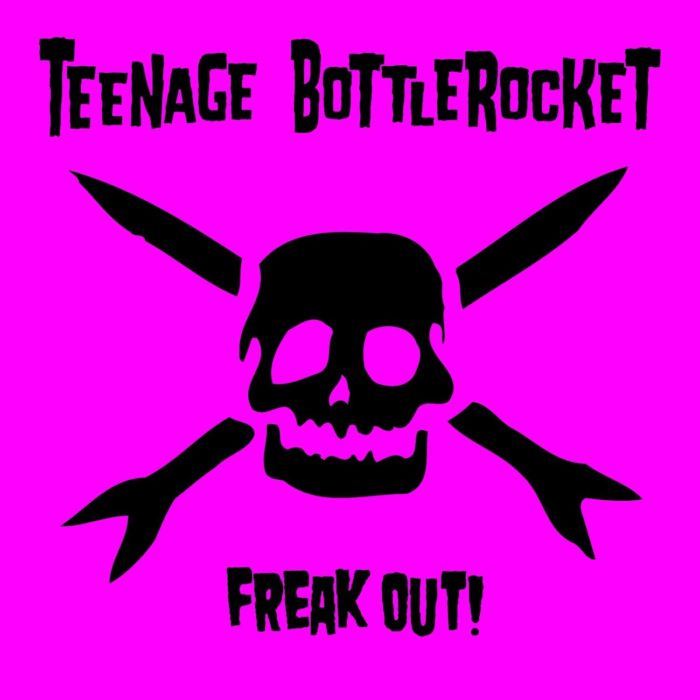 If you like fast, poppy, Ramones-esque punk rock, you need to check out Teenage Bottlerocket. They consistently churn out downstroke-filled punk anthems that would make Johnny, Joey, Tommy, and Dee Dee proud, and just like their New York forebears, they also love writing songs about horror movies. They've written about such genre staples as haunted houses, creepy basements, and Vincent Price, but for my money, their best horror-inspired song is "Necrocomicon," the fourth track on their 2012 album Freak Out!.
If that name made you do a double-take, you're not alone. It's a clever mashup of Necronomicon and Comic-Con, so it can be a bit confusing at first. But once you realize what it's actually about, it's super fun. The song basically takes the premise of Evil Dead and transports it from a cabin in the woods to San Diego Comic-Con, and it recounts how the singer was attacked by evil cosplayers under the influence of a demonic comic book.
It's an awesome concept, and the music it's set to is just as good. It's a super catchy tune that features some great punk riffs, so "Necrocomicon" is pretty much the total package. It's an excellent song that tells a really fun horror story, and it's played by a band that loves the genre. What more could you want?
"Creature" by Brian Evans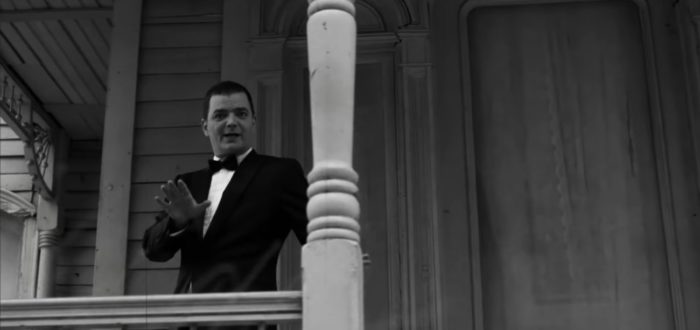 As a horror fan and a DJ who loves using my weekly radio show (Jammin' with Jamie) to showcase and spread the word about music I love, when I was given this opportunity to write about a horror-themed song, the hardest part was sifting through my colossal collection of creepy choruses and picking just one. After figuring that songs from horror musicals or by artists like Elvira, Mistress of the Dark, would be too obvious…I still had a lot to sift through to find a song I love that others might not have heard yet.
"Creature," a single by contemporary crooner Brian Evans (who also wrote the song), is a delightful dark ditty that sounds simultaneously spooky, smooth…and bright and fun. You might be surprised that this song isn't from some obscure 1940s record or a hidden gem from a forgotten musical movie, but from 2014.
The accompaniment is an undeniably big band and the song is unmistakably swing, and it sprinkles in an increasing amount of sound bites, sound effects, and instrumentals throughout to show its spooky side. It's a macabre melody and is having fun with it by wrapping itself in this toe-tapping genre. You'll be hard-pressed not to start snapping your fingers or shimmying your shoulders as this modern big band/swing song sneaks down your spine.
Lyrically, "Creature" is a load of fun. It's written and sung from the point of view of a mysterious monster that's behind feelings and phenomena we've all experienced, heard about, or wondered about, and that's clearly having fun being menacing and making cryptic threats. What is this thing? What can it do? Who knows? But you'll find out soon.
To add to the freaky fun, "Creature" also has a 2015 music video featuring Brian Evans and prop comedian Carrot Top that was filmed at the actual Bates Motel (authorized by the Alfred Hitchcock Estate). The music video fits the tone of the song, taking the sinister setting and having fun in it, literally singing and dancing inside it.
The black-and-white footage looks like dirty, damaged film, and Evans and Carrot Top both sport clean-cut suits (in contrast to the ominous Bates Motel surrounding them) making even this modern music video feel like it was discovered in someone's attic after hiding in a box for decades. The monsters we catch glimpses of call back to an era when an alien wasn't CGI, but a performer in a suit who'd hide in the shadows or only show up for brief appearances to hide the movie's budget…sometimes heightening its effect on audiences by keeping some mystery around it.
It's rare to hear a horror-themed song in a genre like this that's so famous for being wholesome (which itself is often a false assumption), especially outside of a horror musical or horror musical comedy. If you want something unique in your horror playlist or on your Halloween karaoke night, "Creature" is sure to perk up ears and get people grooving.
"No One Lives Forever" and "Dead Man's Party" by Oingo Boingo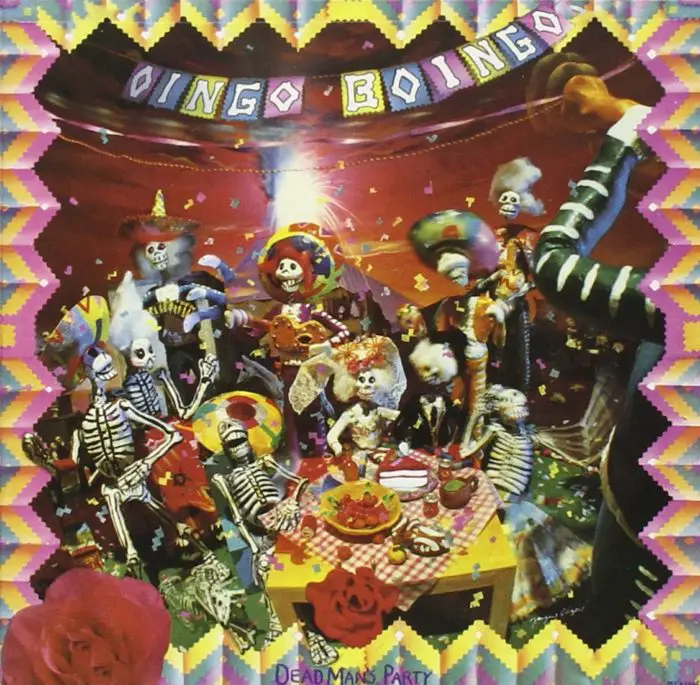 Oingo Boingo, the wonderfully bizarre New Wave band helmed by Danny Elfman—who has gone on to score dozens of movies and TV shows—was a huge influence on me as a teenager and helped me explore genres as the band takes inspiration from a variety of cultures and musical styles. They have many songs with horror elements and I'd like to briefly mention a few of them.
"No One Lives Forever" was the first song I ever heard by the band and in a strange, millennial kind of way—through a now-deleted anime music video on YouTube. I loved the high-energy vibe and lyrics that are very literal: "Enjoy it while you can, it's just like the weather—No One Lives Forever!" Could it be described as a Boomer version of the phrase YOLO? (Don't worry I can hear you groaning through the internet.)
"Dead Man's Party," also the name of the album on which it appears, describes what I always imagined to be a party of skeletons or zombies, dancing the night away. I feel like this might be their most well-known song, besides the theme to Weird Science. With all their music I just feel this infectious energy; to dance, to enjoy life, and to create strange tales. I highly recommend their entire discography, a sentiment I don't say often for bands.
"Say the Name" by Clipping.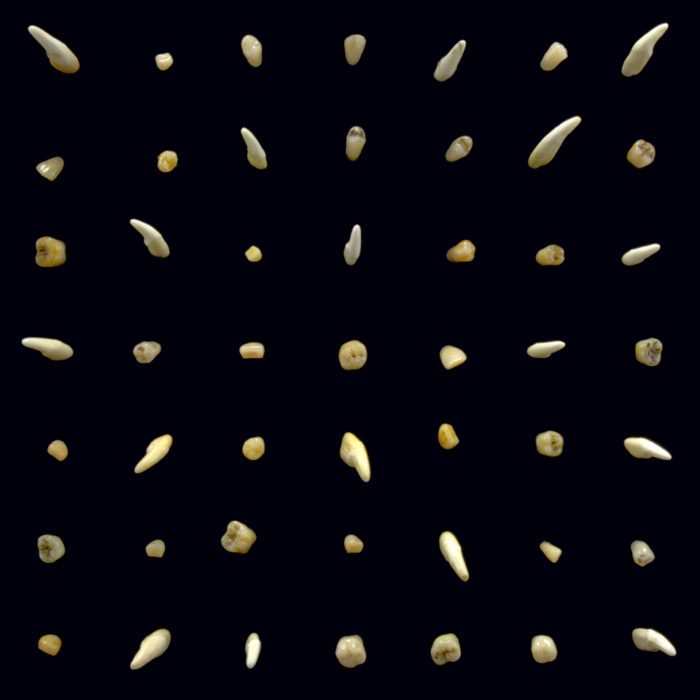 Experimental hip-hop trio Clipping. (rapper Daveed Diggs and producers William Hutson and Jonathan Snipes) have never been strangers to the use of horror imagery, with many of their releases bridging the divide between more traditional gangster imagery and horrorcore, or even sci-fi. Their music speaks of a kind of existential afro-pessimism created in response to colonialism, misogyny, and racism, expressed in stories brutally fetishizing blood and carnage on releases like CLPPNG., The Deep and Wriggle. However, their more recent catalog has doubled down on the macabre imagery with their two latest records, There Existed An Addition to Blood and Visions of Bodies Being Burned. Both were released in the runup to Halloween and loaded from front to back with imagery looted from the back catalogs of American horror, the intensity of which they used to anarchically refract the themes of systemic critique of police racism and brutality and white supremacy. 
Given the consistent set of themes and overall quality, there's any number of tracks from these two albums (and Clipping's past catalog) that could've made a spot on this list, with other favorites including "Club Down," "Something Underneath," "Body for the Pile," "Story 7," "Body and Blood," and "Shooter." However, the first track that came to my mind was "Say the Name", the lead single for Visions and one of the best rap singles of 2020. 
The bona fides of the track are beyond question, Diggs is one of the best rappers to be found anywhere, and once again he shows it with his unconventional flow patterns and rhyme schemes, vivid fragmentary storytelling, and a deft hand at skin-crawling imagery, telling of Guernicas painted on the wall in blood and human skin hung on coat racks. The beat—heavily sample-based as always—is equally mesmeric with rumbling distortion and additional drums by Chukwudi Hodge, all built around Diggs pitched down interpolation of the Scarface lyrics that gave the album its name.
The track is obviously in reference to the Candyman series, one of black America's few true horror icons (and in my opinion, the 1992 film is the best American slasher movie post the original The Texas Chainsaw Massacre) with its allusions to hooks, bees, winter coats, and, of course, the title and closing phrase of each verse "say the name," but I also hear a lot of Rosemary's Baby in there too, in lines like "it's not a dream it's a memory" and "stomach full of devil baby." As always, Diggs raps in the third person, describing a naïve college girl's first ill-fated brush with sex—the conflation of sex and violence being a common theme throughout Clipping's output. That combination is also expressed through the ambivalently compelling instrumental which is both seductively sinister and skin prickingly sexy with a lithe, head-bobbing bell melody introduced in the last chorus, sounding like the soundtrack to a The Exorcist-themed satanic orgy.
"Bela Lugosi's Dead" by Bauhaus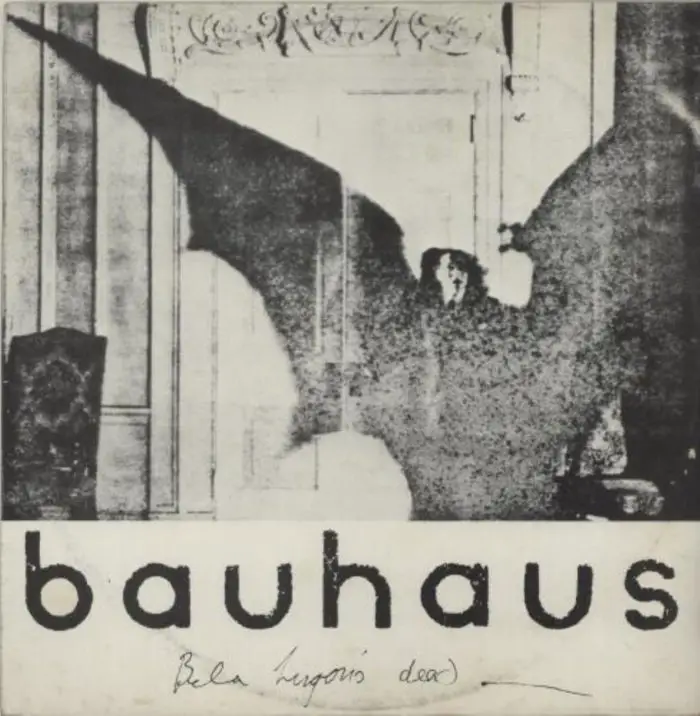 "Bela Lugosi's Dead" is one of my favorite tunes of all time and is, in no uncertain terms, the moment when gothic rock was born. While groups like Siouxsie and the Banshees and The Cure were certainly active before then, nobody had gone full goth until 1980-1981, the year after Bauhaus went into a studio six weeks after forming and gave birth to an entire subgenre. 
Musically, the song clearly fits with the experimental post-punk phase of the late '70s— dub-inspired guitars skitter from ear to ear as echoing ambient effects fade in and out, a gloomy bassline, and ticking drumbeat holding things down for a full three minutes before any lyrics are heard.
But what sets this song apart—and what gave birth to the gothic rock subgenre—are the lyrics. Sung in a near monotone, they paint a rich, theatrical tapestry of a funeral being held for Bela Lugosi—sort of. It's a fictionalized Lugosi, one indistinguishable from his iconic role as Dracula. It's a portrait that inspired not only the likes of the Banshees and The Cure but gothic rock bands to this very day. 
And of course, it helps that more than 40 years later it's a song that still absolutely rips.
"One More Murder" by Better Than Ezra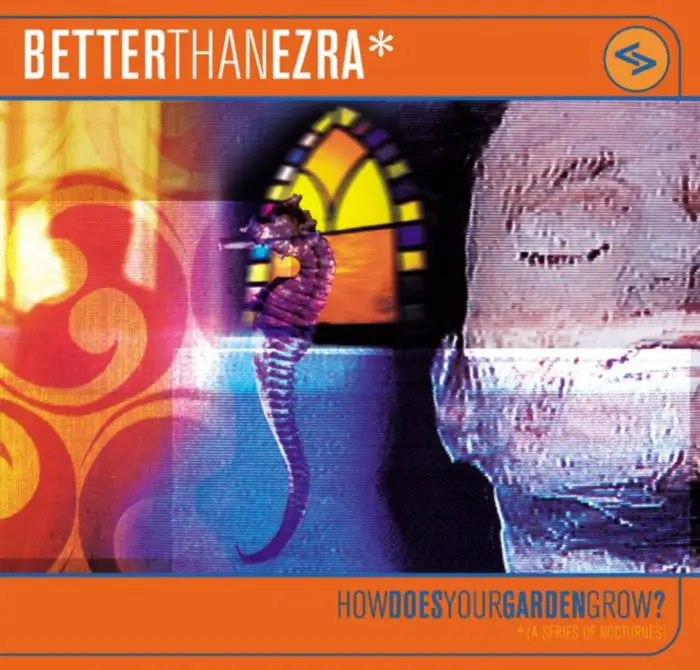 A little over two weeks before The X-Files: Fight the Future was released, the soundtrack dropped for the film. I'm a huge music collector, always have been, so combine that with my love of The X-Files, and it was more than a delight to be standing in a record shop, holding the soundtrack to my most anticipated film of that summer. Soundtracks were making a comeback. In 1997, Men in Black, Batman & Robin, and Spawn probably sold more soundtrack units combined than people purchased tickets to see those movies, with Men in Black being the obvious tentpole in ticket sales there. So, in summer 1998, you had The X-Files, Godzilla, and Can't Hardly Wait carrying on that tradition.  
Like all of the other 1998 films I mentioned, The X-Files: Fight the Future featured an array of alternative artists that summed up the nineties. Filter, Foo Fighters, Tonic, The Cure, Björk, and one of my favorite bands, Better Than Ezra. BTE was set to release their next album, How Does Your Garden Grow? later in the summer. The song marked a preview of what was to come, coupled with the excitement of The X-Files movie. 
You can't rush things. Soundtracks are like carefully crafted mixtapes, so I waited for Sting and Aswad's oddly placed reggae song "Invisible Sun" to finish and "One More Murder" begins.  
From the first note, you know the song is unique. Beginning with the deep notes of a piano over a background of rain, this is unlike anything you've heard from the band that brought you "Good" or "Desperately Wanting." This was grim. Instantaneously, you felt as though you were traversing the dark alley of a film noir. The synthetic chimes begin to invite a mysterious atmosphere of "Tubular Bells" inspiration before giving way to a dark dance rhythm of drums, keyboards, and bass.  
The lyrics are mesmerizing. "Saturday Night / Shot rang out / Add one to the body count/ Come alive to see another's end. Plead it to a lesser count / DNA says without a doubt / Three to five you're on the street again." "One More Murder" is a story of a city paralyzed by violence, a killer at large, and a broken system. As the song continues, it's obvious there's a numbness to the police seeking justice in this neighborhood. There's also an apparent apathy towards living in this place until violence comes for our observer at the end.
"Goodbye" by Jared Dines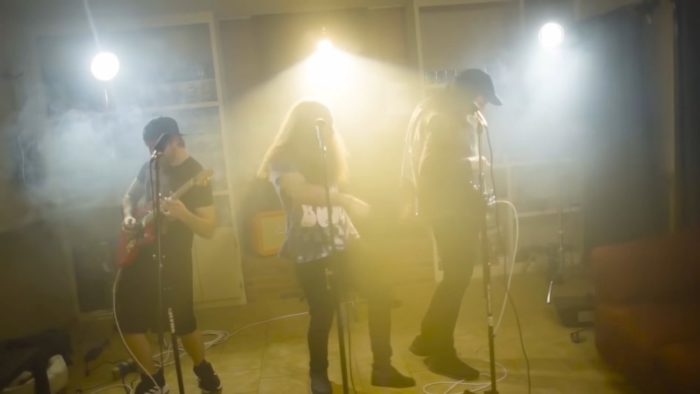 Jared Dines may not be a metalhead's household name yet, but don't fret, he will be soon enough. While metal isn't my first choice when it comes to music, I can appreciate the artistic merit behind it. My introduction to musician and popular YouTuber Jared Dines came when his upbeat ditty about murder and mayhem, "Goodbye," graced my Discover Weekly on Spotify. While this is arguably one of his least metal songs, for me, it is his best. The title of it on his YouTube channel even makes a poke at that statement by being titled, "when metal musicians try to write a happy pop song."
What starts as something that could be misconstrued as the sound of a modern country song, the lyrics and upbeat jaunty nature of it quickly devolve into madness. He sings about waiting behind a bush to hit someone in the head with a hammer before, basically, removing their organs and stapling their flesh to his walls. The song is insanely brutal and over-the-top, but the juxtaposition between the lyrics and the melody makes it an incredibly fun and thrilling listen. The lyrics may possibly be a bit much for some people, and I have seen some criticism online of it being misogynist. I'm not sure I agree with that criticism as we are only getting a look into one of this killer's murders, and does not provide an accurate representation of who he has killed, and how many people it has been. 
One of the most creative lines—and there are a ton—comes towards the end when he says, "think about how beautiful you'll look with an axe as your crown." It's a simple line, but really does a good job at showing just how depraved the mind of this killer is.
"Haunted Cathouse" by Nekromantix
The Copenhagen-based psychobilly band the Nekromantix is probably on most horror fans' radar, and if they aren't, then they should be. Thematically and lyrically, their music centers around horror and monsters, with album titles such as Curse of the Coffin (1991), Demons Are a Girl's Best Friend (1996), more recently, What Happens in Hell Stays in Hell (2011), and, my personal favorite, Return of the Loving Dead (2002). The band's aesthetic itself is very horror-centric. Most notably, Nekromantix frontman and originator Kim Nekroman is known for his signature coffin bass, an upright double bass that is customized into the shape of a coffin. Pretty fun, right?
Broadly speaking, psychobilly, with its mixture of rockabilly, punk, and horror themes, is one of my top favorite music genres. The tune "Haunted Cathouse" is both one of my favorite Nekromantix songs and one of my top favorite horror-themed songs, in general. It's hard to put my finger on exactly why I like it, but I think this song exemplifies that perfect mixture of sexiness, spookiness, and silliness that I love about this band and about this genre. Let's ponder the lyrics of "Haunted Cathouse" together for a moment, and maybe you'll see what I mean. 
First of all…what in the world is a haunted cathouse? For those who didn't already pick up on it, a cathouse is a slang term for a brothel. But what is so great about an old haunted brothel, and why does the speaker remember this haunted brothel with such nostalgic longing? Second of all…what the hell are stripper mummies and sexy zombies, and why, pray tell, are Bloody Mary and King Kong kissing while lost souls cry?
The sense of playfulness in the lyrics combined with their couplet rhyming scheme lends the song an almost nursery rhyme-like quality which contrasts sharply with its undertones of raunchy sexuality, lending the entire song a tone of weird and whimsical irreverence. If that mixture doesn't counter the inanity of Christmas music in a satisfying way, then I don't know what does.
---
Looking for more on horror-themed music? We've got you:
"Sam Haynes Has The Sinister Sounds Of The Season"