"Jesus and I agreed to see other people, but that don't mean we don't still talk from time to time." True Blood's Bon Temps, Louisiana is filled with a plethora of strange, fun, terrifying, and sexy people (and creatures). For the most part each person has their own positive qualities, as well as some negatives, but some have more negatives than positives—here's looking at you Bill Compton (Stephen Moyer). There is one character that, I think, most people would agree stands out from the bunch. Their comedy, empathy, and no holds barred attitude quickly makes them one of, if not the most, stand-out habitants of Bon Temps…and that character is Lafayette Reynolds (Nelsan Ellis).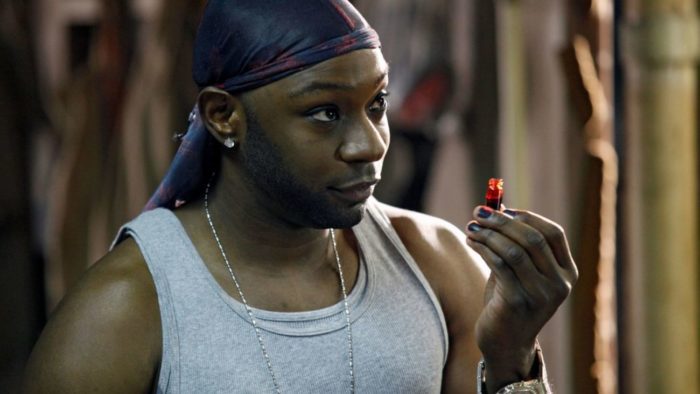 One of the most compelling aspects of Lafayette is how he doesn't take shit from anyone, and doesn't back down from his morals. If you think about it, his confidence is strikingly wholesome and unfortunate. He almost has to act the way he does to be accepted, or at the very least it's his defense mechanism. Being a gay black man, in an obviously super racist Southern state/town, Lafayette must constantly be on guard. There are so many times where he is talked down upon,  spewed at with hate, and generally looked down upon by the majority of no-named characters. Since I just recently completed my rewatch of True Blood I have been asking my friends their favorite character moments from the show, trying to do some grassroots research for this piece. The overwhelming majority of people I asked all had one moment that stood out to them. The AIDS burger.
One of the early concepts True Blood tackled is race relations and LGBTQ+ issues through the use of vampires, but that's not to say the non-supes don't have their fair share of issues. Lafayette's AIDS burger scene is an excellent representation of that. A group of racist hillbillies send a burger back to the kitchen saying, ignorantly, it is full of AIDS. Lafayette is not having it.
Nelsan Ellis' (rest in peace king) acting throughout the show is hands down some of the strongest. In my Unpopular Opinion article about Season 6, I discuss how the only negative that can really be noticed about his acting is when he acts as a conduit for Sookie Stackhouse's (Anna Pacquin) father Corbett Stackhouse (Jeffrey Nicholas Brown). If that's the biggest negative I have for him, that's not too shabby. Lafayette, even though he may do some unsavory things, acts as a sort of moral center. His brash personality can be misinterpreted as antagonistic at times, but he's just a man who lives in a town where a lot of people don't accept him, and he has to hold his own.
On the topic of his magical powers, he is able to act as a catalyst for some of the more interesting side stories in the series. He has transferred Brujo powers from his [deceased] boyfriend Jesus Velasquez (Kevin Alejandro). Lafayette gets possessed a few times throughout the show, the most notable being when he gets possessed by a Creole woman named Mavis (Nondumiso Tembe) and by Zaafira (Anna Khaja), a Pakistani woman who was innocently gunned down by Terry Bellefleur (Todd Lowe) and his platoon during the war. These are two side stories that directly impact Arlene Fowler (Carrie Preston). Ellis' embodiment of these two characters when he gets possessed is absolutely fantastic, and one of the most realistic performances in the entire show.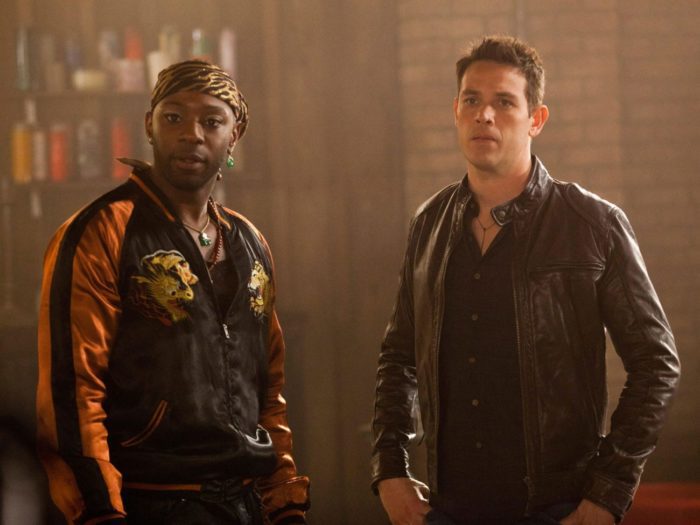 One of Lafayette's best aspects, in my mind, is his overly flirtatious dialogue. He calls his friends "hooker" and "boyfriend" which is just absolutely adorable. He truly cares about the people who are close to him and would do anything to ensure their safety. In Season 6 Episode 2 "The Sun" (which is one of the greatest episodes in the lackluster Season 6) he goes as far as to let Danielle (Jamie Gray Hyder), a werewolf, beat the ever-loving hell out of him so that Sam Merlotte (Sam Trammell) and Emma Garza (Chloe Noelle) make their escape. I'm not sure about you, but I don't know too many people who would take a punch for me in a situation like that.
Lafayette is thrown into many unfortunate situations, where he has to make some huge decisions. At one point he is kidnapped by Eric Northman (Alexander Skarsgård) and Pam de Beaufort (Kristin Bauer van Straten) and held in their basement for selling V. He even goes so far as to ask them to turn him into a vamp, thinking that may be his only chance of getting out of this situation alive…well, "alive." The other huge quandary he is in is when Tara Thornton (Rutina Wesley) is killed by Debbie Pelt (Brit Morgan). Sookie and Lafayette must make the ultimate decision for Tara, as to whether or not they should have her turned into a vamp. They know full well how Tara feels about vamps, but decide, maybe a bit selfishly, to make the decision to turn her.
Lafayette and Tara's relationship runs deep. Besides the fact that they are cousins, they grew up together, with Sookie as well. There is a really heartfelt storyline in Season 7. After Sam's failed social, where he hopes to get humans and vamps to protect each other, Tara meets the true death.  Lettie Mae Thornton (Adina Porter) becomes addicted to V, where she justifies it by saying that she can see Tara, and Tara is trying to tell her something. This results in Lafayette and Lettie Mae taking V together, where Lafayette is shown just how abusive and terrible her father was. Lafayette has such an intense moment where he realizes this is why Tara was the way she was.
There is no doubt that the death of Nelsan Ellis is a travesty for his family, and the acting world. His role as Lafayette is truly astounding, and in hindsight shows just how no one else could have portrayed this character the way he has. From his gut-busting funny one-liners to his deep emotional moments, Lafayette shows that he is one of the few bright lights to grace Bon Temps.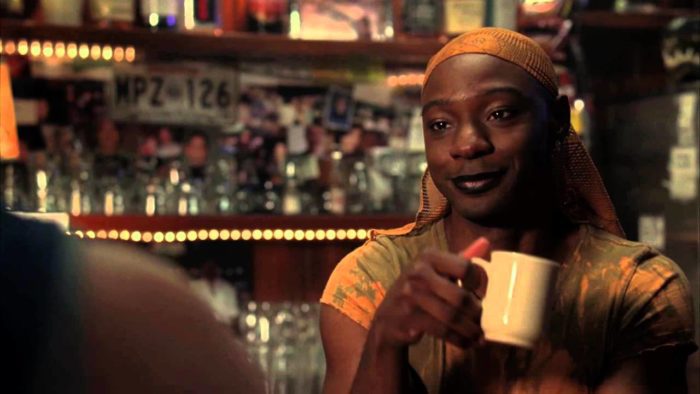 ---
Looking for more on True Blood? We've got you:
"Season 6 of True Blood Is the Worst of the Series"