The Game Awards returned in-person for 2021, with host Geoff Keighley sharing the latest announcements, trailers, and the awards themselves. Here's a roundup of horror titles featured during the night!
Resident Evil took home several awards, including Best VR game for RE4 VR, and best performance to Maggie Robertson, the voice and motion capture for Lady Dimitrescu in Resident Evil Village.
Alan Wake 2 from Remedy Entertainment will release in 2023. The sequel to the beloved cult classic, which recently received an HD remaster, will be the first survival horror game by Remedy.
A brand new trailer for Dying Light 2: Stay Human showed off hordes of infected zombies and parkour skills. Preorder bonuses include a collaboration with actress Rosario Dawson, who plays Lawan in DL2, including cosmetic skins for her outfit, backpack, and paraglider. Keen listeners will notice the trailer also features the main theme to James Wan's Malignant!
FromSoftware's highly anticipated Elden Ring received a new trailer and a puppet of the NPC Pothead made an appearance to hand-deliver the news to Geoff.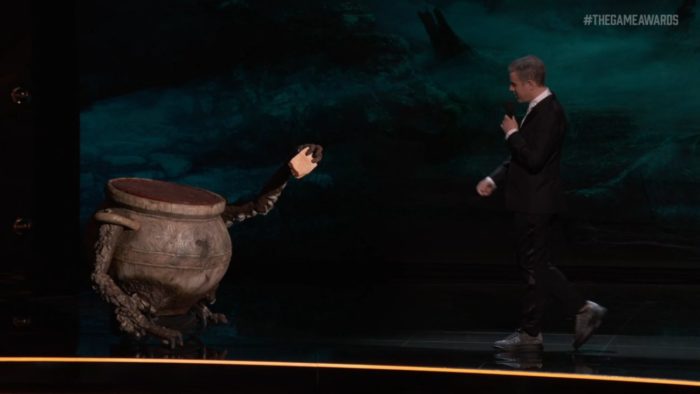 Polish developers Flying Wild Hog revealed gameplay for their upcoming third-person action title Evil West which features fast-paced bloody combat against demonic monstrosities.
GTFO, the Left 4 Dead-inspired co-op shooter from 10 Chambers, has left early access and is now available as version 1.0. To celebrate the game is on sale for 25% off for a full week.
Have a Nice Death is a 2D action rougelite coming to early access in March 2022. Play as Death itself as you fight the many minions of the underworld who have gone wild, alongside your assistant Pump Quin.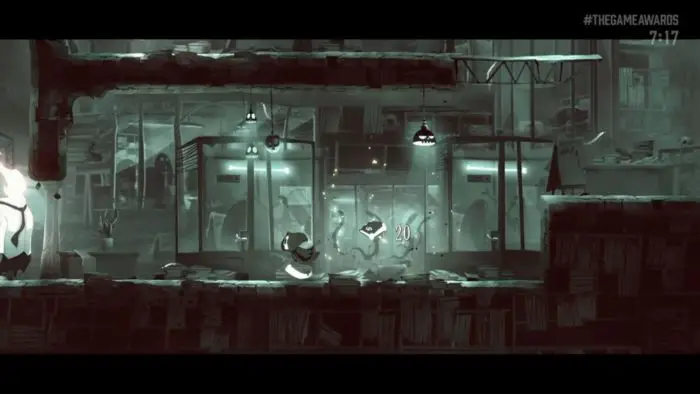 A Plague Tale: Requiem showed off a new gameplay trailer. The sequel to the acclaimed Plague Tale: Innocence follows siblings Amicia and Hugo as they attempt to survive supernatural forces in fictional 14th century France.
An unexpected surprise was the announcement of a new title from the director of Silent Hill, Keiichiro Toyama's Bokeh Game Studio, titled Slitterhead. Mutated monsters and gruesome body horror were shown in what appears to be Japan. Music will be done by another SH dev, Akira Yamaoka.
Heading back to (fictional) France, Steelrising featured scenes of the protagonist, an automaton named Aegis, slashing through hordes of enemies. The overall dark horror tone harkens back to Bloodbourne and the upcoming Lies of P. 
Coming off the success of Friday The 13th: The Game, the next slasher to receive the asymmetrical multiplayer treatment will be The Texas Chain Saw Massacre. A short reveal trailer was shown at the start of The Game Awards.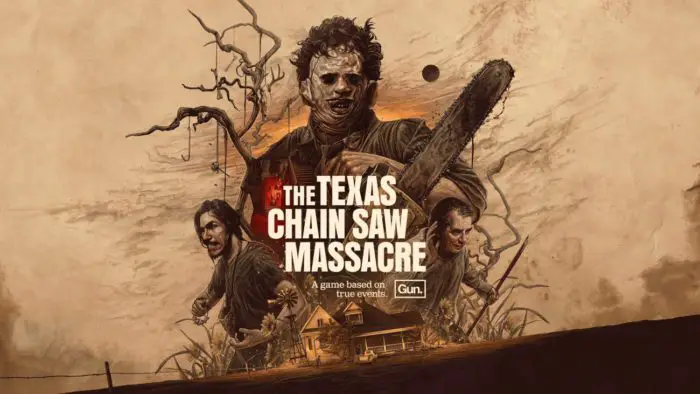 Finally, the free-to-play battle royale Vampire The Masquerade: Blood Hunt announced it will be launching the full version in Spring 2022, alongside a new trailer showcasing customization options and different combat styles. The game has been in early access since September.
What was your favorite horror reveal at The Game Awards? Let us know what you're looking forward to in 2022 and beyond.
---
Looking for more horror trailers? We've got you:
"Lovecraftian Romance Sucker for Love Gets January Release Date"
"Wyrmwood: Apocalypse Trailer Is a Gore-Fueled Ride Through the Wasteland"
"Cosmic Dawn Trailer Promises an Intriguing Alien/Cult Fusion"
"Chhorii Trailer Scares up a Nightmare Folktale"