On November 25, 1996, Richard "Rick" Wendorf, age 49, and his longtime partner, Naoma "Ruth" Queen, 54, were found dead in their Eustis, Florida home. Their 17-year-old daughter, Jennifer, arrived home at 10:30 PM and found both bludgeoned to death. Rick was lying on the couch in the living room. Ruth was lying on the kitchen floor. Her 15-year-old sister, Heather, was missing.
Heather left a goodbye letter addressed to her parents and her sister. Aphrodite Jones writes in her book, The Embrace: A True Vampire Story that investigators questioned Jennifer, Heather's boyfriend, Jeremy Hueber, and close friend, Jeanine LeClaire. [1] 
Through Heather's friends, they found out that she left Florida with a 16-year-old boy named Rod Ferrell. Ferrell attended Eustis High School before moving back to Murray, Kentucky. He kept in touch with Heather by phone. Ferrell AKA "Vesago" was the leader of a vampire cult, and Heather was a member. The members of the cult cut themselves and tasted each other's blood. Though often referred to as the "vampire murders," the murders had nothing to do with the cult itself.  
The Wendorf Murders
Roderick Justin Ferrell, age 16, left Murray, Kentucky on November 22 with confirmed cult members Howard Scott Anderson, age 16, Charity Keesee, age 16, and Dana Cooper, 19. They planned to pick up Heather Wendorf and LeClaire. Their destination was New Orleans.
According to all accounts, Heather's plan was to run away from home. The group arrived in Eustis in Anderson's Buick. After they got a flat tire, Ferrell decided to take Heather's parents' car.
The group met Heather down the road from her house. Ferrell and Anderson got out of the car. The two stayed behind while Keesee and Cooper took Heather Hueber's house. Jones writes that Hueber reluctantly played along with Heather's vampire fantasies. [2]
Jones quotes Hueber: "There was one time when she told me that Rod believed he was some form of reincarnated demon, […] that he was this high power that she had to obey." [3] 
Hueber decided to end the relationship after Wendorf told him that she believed that she was a reincarnated demon. Just as he decided to end it, Heather told him that she was running away with Ferrell and his group. [4]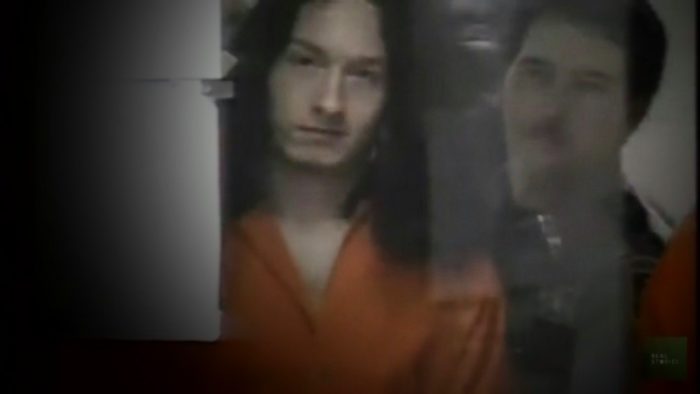 Jones quotes Hueber saying that "She said Rod put her under some hypnotic spell, like hypnosis, and she went into some other world, and she was in demon form, and she loved it. Heather thought she was something from hell that slaughters people, like some form of dragon creature." [5] 
When Heather stopped by his house with Keesee and Cooper, Hueber tried to talk her out of leaving one last time. Jones writes that Heather told Hueber, "I have to do whatever he says […] 'I'm already crossed over, and he said if I don't leave now, he's going to hurt my parents." [6] 
After leaving Hueber's house, the girls took Heather to LeClaire's house. LeClaire showed no interest in coming. [7]
According to all accounts, Ferrell and Anderson entered the home through the garage. Ferrell picked up a crowbar before going in. According to Ferrell's confession, shown in the 1998 documentary, Kentucky Teenage Vampires, he bludgeoned Rick as he slept on the living room sofa in front of the TV. He beat Rick in the head and chest.
Ferrell went into the kitchen where he came face to face with Ruth. She demanded to know what he wanted. As he approached her, she threw hot coffee on him and scratched his face. Ferrell claimed he had no intention of killing Ruth until she scratched him. After she scratched him, Ferrell beat her to death with the crowbar. He said that Anderson just stood there and watched as he killed both Rick and Ruth.
After Ferrell killed the couple, he took Rick's Discover card. He took the couple's Ford Explorer and met up with Keesee, Cooper, and Heather. By all accounts, Heather wasn't told that her parents were dead until later. Ferrell told Keesee and Cooper about the murders first.
According to a "Chronology of the Wendorf Slayings," published in the Orlando Sentinel in 1998, police put out warrants for Wendorf, Ferrell, Anderson, Keesee, and Cooper on November 27.
When the group ran out of money, Keesee called her mother, Jodi Remington. Remington lived in South Dakota and worked for the local sheriff's department. Remington saw the story about the Wendorf murders on CNN. After Remington spoke to her daughter, she informed the authorities. Remington agreed to wire money to a Howard Johnson outside of Baton Rouge, Louisiana. The Baton Rouge Police Department were on their way. [8]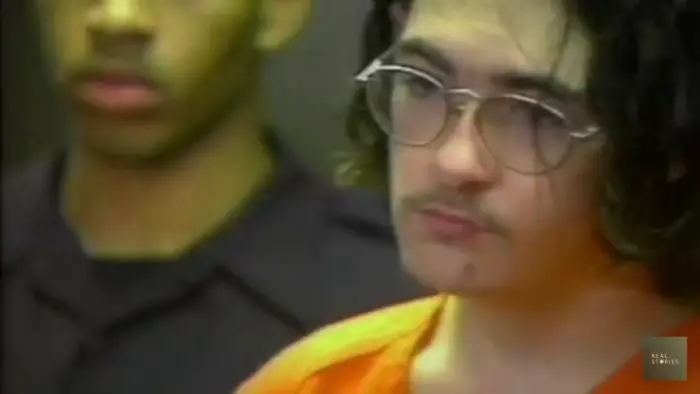 Once in custody, Ferrell confessed to killing Rick and Ruth in vivid detail. All members of the group talked to detectives about their involvement, or lack thereof, in the murders. Anderson was the only member of the group who was in the house with Ferrell during the murders.
The victims' autopsies revealed that Rick had 22 wounds total, resulting in skull fractures and brain lacerations. He also had a wound on the right side of his chest. Rick was marked with a symbol that looked like the letter V. [9] 
Ruth had many defensive wounds. Skin samples were taken from under her nails. She had 23 wounds in all, 16 of them to her head. [10]  Ferrell's DNA matched up with the skin under Ruth's nails plus other evidence found at the scene. There was also a shoe print that matched up with Ferrell's boots found near Ruth's body. [11] 
Police suspected a conspiracy between Ferrell and Heather. Cooper and Keesee said that Heather didn't know that Ferrell was going to kill her parents. Two witnesses who claimed that Heather wanted her parents dead were discredited. 
According to Jones, a 15-year-old girl, Amber Blood, called a Crime Stoppers telephone line. Blood claimed to be a friend of Heather's and that Heather was involved in the murders. Blood failed a polygraph and admitted that she didn't know Heather. [12] Brandy Gonczy, 14, knew Hueber. Gonczy claimed that Wendorf called Hueber and told him that she got "a couple men from out of state to kill her parents." Hueber said that he didn't receive a phone call from Heather. [13] 
Ferrell's mother, Sondra Gibson, claimed that she overheard Wendorf asking her son to kill her parents. She recanted after failing a polygraph. [14]  According to the Orlando Sentinel's chronology, a grand jury decided not to indict Heather Wendorf. She was eventually released.
Everyone involved pleaded guilty. Even though he pleaded guilty, all of the evidence against Ferrell was presented to a jury. [15] Ferrell initially received a death sentence which was eventually reduced to life in prison. Howard Scott Anderson received life without parole. Dana Cooper received 17-and-a-half years and Charity Keesee 10-and-a-half years.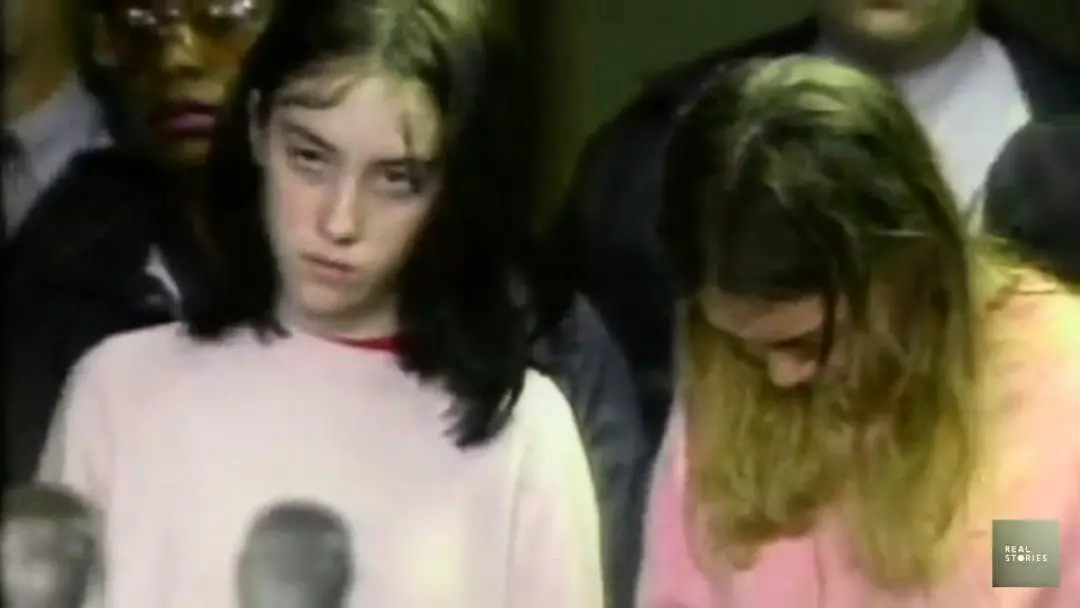 The Victims
Jones writes Rick and Ruth were cool about everything, an "easygoing couple who really had it together." [16] 
She went by Ruth but was born Naoma Ruth Adams in West Virginia. She married a man named Joe Queen. The couple had two daughters, Paula and Samantha. They moved from West Virginia to Florida. After Ruth and Queen separated, she got a job at Crown Cork and Seal, a factory producing metal and plastic orange juice containers. Paula was living on her own. Ruth moved into an apartment with her 7-year-old daughter, Samantha. Eight years later, she met Rick Wendorf at work. [17] 
Ruth moved in with Rick when she was pregnant with Jennifer. They settled down and began to make a life for themselves. After Rick got a major promotion, Ruth opted to be a stay-at-home mom. The couple bought five acres of property in Eustis and started construction on their own home. [18] 
Rick and Ruth spent time with their daughters. The family went camping, to Disney World, and on picnics. Jennifer and Heather had music lessons, college funds, and even stocks that Rick had purchased in their names. [19] 
According to Jones, Rick was divorced when he met Ruth. Over 23 years, Rick worked his way up to middle management at Crown Cork and Seal. Rick was very close to his parents and two brothers, especially his twin brother, Billy. Described as an "all-around good guy," Rick taught his daughters about finances and the stock market.  [20]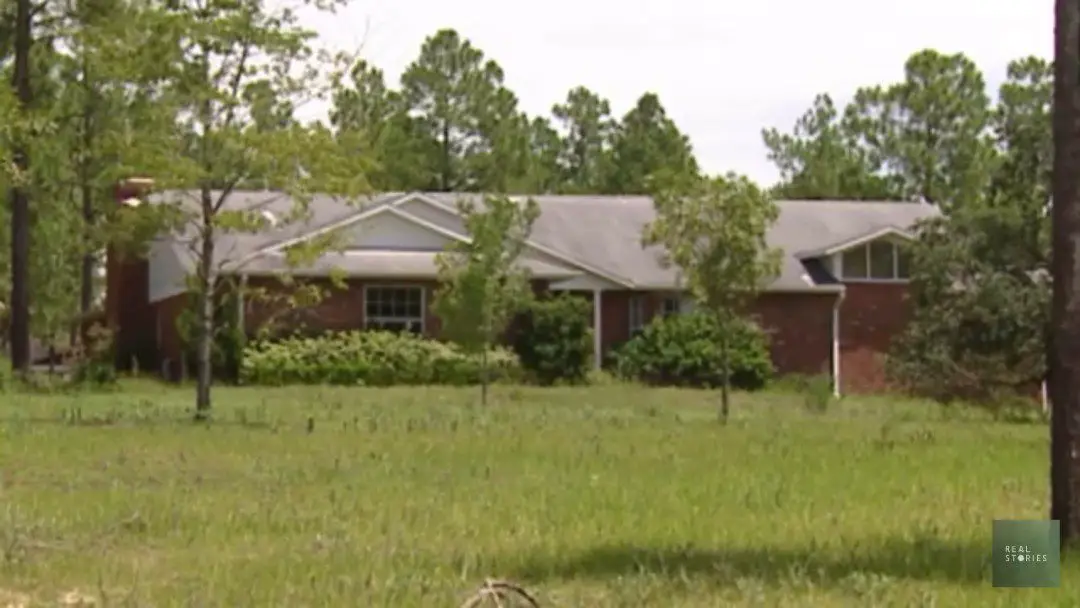 Jennifer Wendorf was a popular cheerleader, who was runner up for the title of Miss Eustis. Heather was artistic and interested in alternative spirituality. She believed in reincarnation and developed an interest in the occult. Heather enjoyed being different. She didn't look down on her sister's accomplishments and felt no jealousy. Heather simply couldn't relate to them. She didn't see the purpose of beauty pageant titles, and cheerleading didn't interest her. [21] 
Her parents, especially Ruth, encouraged Heather's creativity. Heather's outward appearance began to reflect her difference inside. She wore eccentric outfits, usually black, and dyed her hair different colors such as bright red or purple. At first, Ruth didn't have an issue with Heather's eccentric style or her interest in alternative spirituality.  [22] 
However, Ruth and Rick began to have issues with both their daughters. Jennifer began cutting class. She had a 21-year-old boyfriend that her parents didn't approve of named Tony. Jennifer worked with Tony part-time at a local supermarket. Jennifer lied to her parents about her work schedule to spend time with him. Rick and Ruth were furious after Tony totaled Jennifer's brand new red Saturn while driving under the influence. Ruth even took a part-time job working at the Eustis High School office in an attempt to keep an eye on her daughters. [23] 
Much of Rick and Ruth's attention was focused on Jennifer. There was even a physical altercation between Ruth and Jennifer. [24]  However, Ruth started to notice that Heather was becoming withdrawn. While she didn't have a problem with Heather being different, Ruth had an issue once Heather put an inverted cross on her wall and started putting dead flowers around her room. [25]  Ruth had also found a Barbie doll with a noose around its neck and parts rearranged. [26] Jennifer also walked into Heather's room to find her cutting herself with a razor blade. [27] She also ran up phone bills talking to Ferrell. Rick gave her yard work as punishment. [28]
Around the time of the killings, their parents had enough. Ruth and Rick were both planning on having a family discussion.  [29] 
Heather connected with Rod Ferrell through a mutual love of art and a fascination with the occult. However, Ferrell had a much darker perspective.
According to his friends, Ferrell claimed that he was a reincarnated demon. He believed he was immortal and claimed that he had memories of different earthly incarnations. He told Heather that he had been asleep for 500 years and decided to reincarnate as an American teenager. He told Heather that she was a reincarnated demon and a prophet.  [30] 
Heather told her parents that she was staying after school to watch her sister at cheerleading practice. She was actually meeting Ferrell at the cemetery across the street from Eustis High. The two would take long walks and have deep discussions. [31] 
Ferrell would say things like: "Lest mortals destroy themselves with their own hate and greed […] I have been cast on this land. I am the devil's child, walking with earthly feet." [32] 
He would ask Heather: "What if you and I were deemed rulers of the world […] Do you think you would fit my purposes? […] I'm not mortal." [33] 
Ferrell had a romantic relationship with Heather's best friend, Jeanine. Jeanine lived 20 minutes away from Eustis in Leesburg. Heather and Jeanine were close friends who often talked on the phone. They would dissect Rod's strange tales of being immortal. He claimed Jeanine was an ancient queen.  [34] 
He would entertain the girls with stories about life during the 1500s as a French aristocrat. The girls didn't believe him at first. He introduced them to vampirism. Jeanine described him cutting himself in front of an altar in his bedroom and having her drink his blood. [35] 
His mother decided to move back to Murray, Kentucky. Ferrell continued his relationship with both Jeanine and Heather by phone.
Rod
Roderick Justin Ferrell was born on March 28, 1980, in Murray, Kentucky. His mother, Sondra Gibson, was raised in a strict Christian home. According to Jones, Gibson, like Ferrell, felt like an outsider. Her parents, Harrell and Rosetta Gibson frowned upon everything including makeup, movies, and dancing. [36]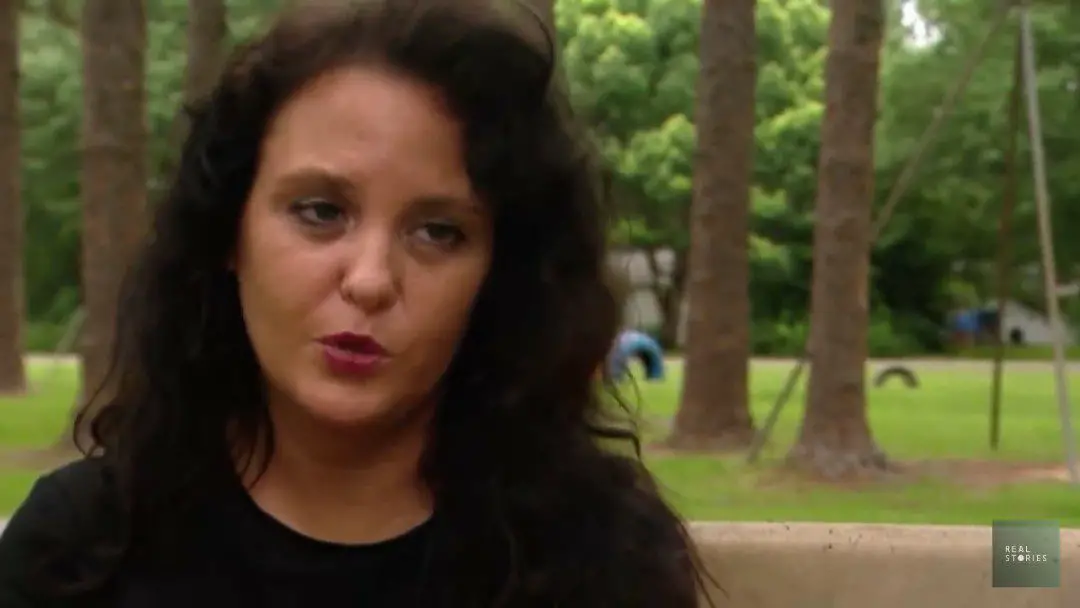 In an interview for the 1998 documentary, Kentucky Teenage Vampires, Gibson said that she met Ferrell's father, Rick, in high school. She said that they dated for a year and a half before she found out that she was pregnant. She and Rick were married and divorced shortly after Ferrell was born. Ferrell didn't remember his father.
According to Jones, Gibson had trouble holding down jobs, moved frequently, and had many relationships, including a brief second marriage.  Gibson also was an exotic dancer and sex worker. She and Ferrell sometimes lived with her parents. She told Ferrell that he didn't have to listen to them. Jones writes, "To anyone who would listen, she described her parents as 'mentally and emotionally abusive' types, insisting that they were strict Pentecostal fundamentalists who made her existence a living hell." [37]
Ferrell claimed that he was molested by his grandfather and his friends. Gibson and her sister, Lyzetta Crews, corroborated his story. They also claimed to be victims themselves. Harrell Gibson was never charged with any crimes. [38] 
After moving from Florida, Gibson settled in an apartment with her son in Murray. Ferrell attended Calloway High School. He reestablished relationships with some childhood friends including Howard Scott Anderson.
The Vampire Family
Ferrell formed a relationship with fellow Calloway High student, Jaden Stephen Murphy. In many interviews, Murphy describes how he and Ferrell met. Murphy liked dressing in black and was known for his interest in the occult and vampiric beliefs. He was head of a group of teenagers who liked playing the live-action role-playing game Vampire: The Masquerade. Murphy's group also engaged in real-life vampirism.
In Kentucky Teenage Vampires, Murphy and his group talked about their experiences and beliefs. While they say they crave blood, they respect life. They don't kill animals or humans for blood. Instead, they engage in consensual bloodletting. Each member cuts themselves with a razor blade and allows the other to taste it. It also needs to be noted that Murphy's group was not connected to the murders.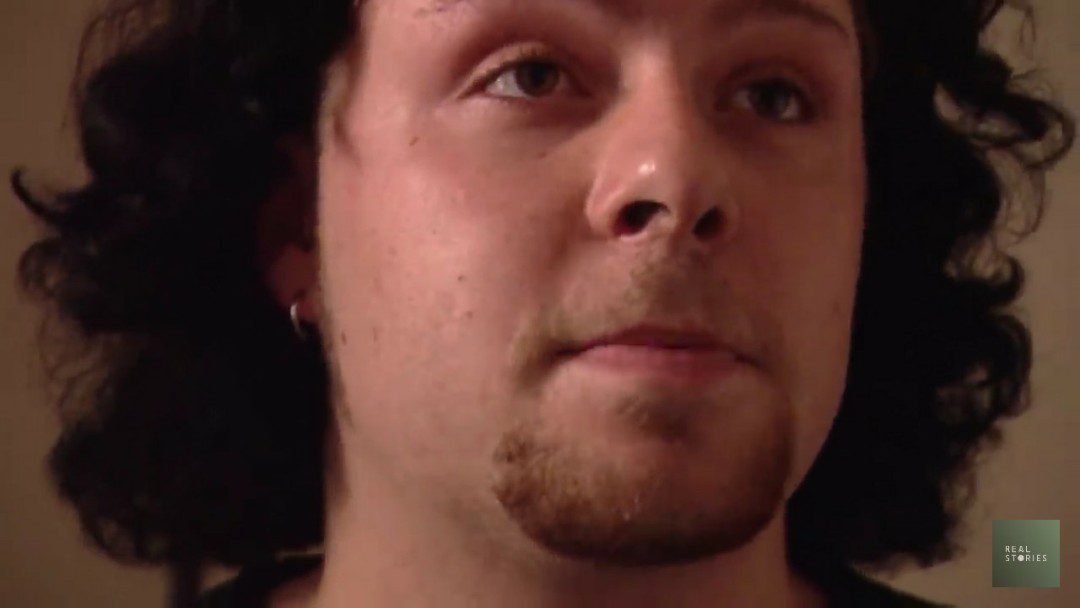 Murphy and his group stuck out in a conservative, devoutly Christian community. Other students at school began to tell Murphy about Ferrell. Murphy recalls that the students were trying to get them to fight. Murphy approached Ferrell. The two talked and found out that they had a lot in common. In January of 1996, Murphy invited Ferrell to "cross over," which is an initiation ritual. Murphy and Ferrell went to a local cemetery, cut themselves, and drank each other's blood. Then, Ferrell recalls they sat in "quiet meditation."
Months later, Murphy noticed that Ferrell's behavior became erratic. Murphy said he started to limit his contact with Ferrell after he saw him kill a cat. In an interview in Kentucky Teenage Vampires, Ferrell recalls that as he and Murphy went outdoors to talk. A kitten came along and Ferrell began to pet it. The cat scratched him. Ferrell said that due to his state of mind at the time, he became enraged. He threw the kitten against a tree and killed it.
Shortly after, in the first week of November 1996, puppies were found mutilated in the back of the Calloway County Humane Society in Murray. Ferrell was brought in for questioning and denied any involvement. [39] 
In Kentucky Teenage Vampires, Ferrell said that he had been planning to leave Murray for six months before the murders. The police were questioning him about the animal mutilations. Not only that, he had a chaotic home life made worse with substance abuse. Ferrell admitted to taking PCP, LSD, and heroin. Gibson said that Ferrell became violent under the influence. However, his friends said that Gibson was just as violent towards her son. 
Jones writes that friends recall Gibson grabbing Ferrell by the hair and trashing his room. Gibson allegedly shouted abusive remarks such as that Ferrell ruined her life. Ferrell told a friend in Florida that Gibson wanted to be "crossed over" and become part of the cult. [40] Murphy recalled in a 2020 interview with the YouTube channel, The Ghost Effect, "Rod Ferrell: The Vampire Cult Murders," that Gibson and Ferrell were always arguing and fighting. He said that Gibson accused him of "taking her baby away." He said that Ferrell had a horrible home life and that his mother provided no stability.
In May of 1996, Calloway High School suspended Ferrell for frequently skipping school, smoking on campus, and disruptive behavior in class. Gibson filed a Beyond Parental Control report on her son. She said that Ferrell was verbally abusive, threatened to kill her, cut himself with razor blades, and was involved in a satanic cult. [41]
Things also reached a breaking point between Murphy and Ferrell. Murphy had a physical altercation with Ferrell in September 1996. In Kentucky Teenage Vampires, both Murphy and Ferrell described the incident. Ferrell threatened him. Murphy grabbed him and shoved him up against a wall. Murphy served six months in jail for the assault.
If this story couldn't get any more disturbing, Gibson was charged with "soliciting rape" and "soliciting sodomy" on November 12, 1996. Gibson sent sexually explicit letters to Jaden Murphy's 14-year-old brother, Jamie. Their mother pressed charges after her sons showed her the letters. She also found out that Gibson set up a shrine in her home with pictures of Jamie, candles, and incense. [42]
The content of the letters confirms Ferrell's claims that Gibson wanted to be a vampire. Ferrell was disgusted by his mother's behavior. [43] 
Jones includes the following quote from one of the letters: "I long to be near you, for your embrace, yes Jamie, to become a Vampire […] a part of the family, immortal and truly yours forever." [44] 
Murphy told Jones: "Rod's problem was that he didn't listen to the laws […] I accepted him into my heart, as well as my life, I gave him the gift of the embrace, but he didn't understand it. He didn't respect life. You're supposed to respect your sire, but he would constantly break our laws." [45] 
After Murphy threw him out of the group, Ferrell found one of his own: Howard Scott Anderson, Dana Cooper, and his girlfriend, Charity Keesee. On November 24, 1996, their plan was set in motion. It was initially only to escape Murray.
When the group arrived, Ferrell met Heather at a local cemetery and crossed her over. Jones quotes Heather's recollection: "'I didn't see it as anything wrong,' she confided. 'It was just like I was in human form, just a regular person, and Rod just came over and embraced me. It felt good, really.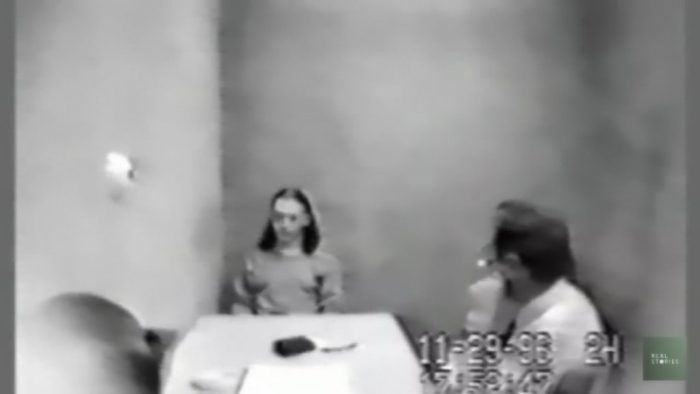 'I embraced him back, and then things started changing,' she recalled. 'I went with him into the black depth, we crawled under this little stairway, and then I started a flying dream. It was pitch black, and I could see I was flying low to the ground, and I could feel wings flapping. I was flying down this street in this suburban neighborhood and following this creature. It was Rod, and his color was absolute black.'" [46] 
The group was all outcast teens. All admitted that they didn't take Ferrell's claims completely seriously. They probably didn't think Ferrell did either.
Ferrell's chaotic, unstable and abusive upbringing plus substance abuse fueled a delusion where he was powerful and in control. Unfortunately, their trip to Florida would end with the murder of two innocent people. Ferrell's disciples didn't actively participate in the murders but did nothing after they knew what happened. All except Heather were sent to prison.
Aftermath
The Wendorf Sisters
After her parents' death, Jennifer lived with her devoutly religious aunt and uncle, Billy and Gloria Wendorf. They wanted nothing to do with Heather. According to Jones, Jennifer was unhappy there. They forbid contact between the sisters. [47] 
Heather lived with her grandmother, Gertrude Adams for a few weeks. Heather was admitted to a psychiatric hospital after Adams attempted to shoot her. After her release, she lived with a foster family. [48] 
Heather gave an interview to the Orlando Sentinel in December of 2006, "Heather Wendorf-Kelly was cleared in her parents' 1996 murder in Eustis. Now married and living out of state, she reflects on a tragic time.". She told writer Christine Dellert that she attended art school, married a local theater and film producer, and lives in North Carolina. She got back in touch with her family in 2002.
Reflecting on Ferrell, she said, "He was charming. . . . He could tell a lie like it was the truth." On the vampire cult, she said, "I didn't take a whole lot of it seriously, […] It was something to have, something special in your life that you felt secret about."
Jaden Murphy
Murphy told The Ghost Effect in 2020 that he kept in touch with Ferrell up until 15 years ago. He said Ferrell cut ties with him for religious reasons.
Rod Ferrell and Sondra Gibson
Because he was a minor at the time, Ferrell's sentence was reduced to life without parole in 2005. In 2020, Ferrell lost a final bid to reduce his life sentence.
According to a December 2019 Daily Commercial article, "Florida Mother of vampire cult killer: I've changed", Ferrell made a tearful apology to the victims' families. While incarcerated, Ferrell took some classes and got a wastewater treatment license. Gibson said that a lot of women write to him. He's been married and divorced. His current fiance showed up at one hearing. She said that, if released, she would take Ferrell in and help him find a job.
Gibson said that she was living with her mother, started a jewelry business, and is even considering attending church. Harrell Gibson has dementia and is living in a facility. "As I've gotten older, I've learned that it is very important to live a decent life. You can really make a difference."
In 2018, Howard Scott Anderson's life sentence was reduced to 40 years with credit for 22 years served. He will be eligible for parole in 2031. Charity Keesee was released from prison in March 2006, and Dana Cooper was released from prison in October 2011.
Works Cited
[1] Jones, Aphrodite. The Embrace : A True Vampire Story. New York : Pocket Books. 1999, p. 225
[2]  Jones, pp. 185-187
[3] Jones, p. 187
[4] Jones, pp.183-184, p. 187
[5] Jones, p. 188
[6] Jones, p. 189
[7] Jones, p. 216
[8] Jones, pp. 261-263
[9]  Jones  pp. 259-261
[10] Jones pp. 259-261
[11] Jones, p. 300, p. 351
[12] Jones, pp. 301-303
[13] Jones, p. 269
[14] Jones, p. 314
[15] Jones, p. 352
[16] Jones, p. 163
[17] Jones, p. 201-203
[18] Jones, p. 203
[19] Jones, p. 204
[20] Jones, p. 204
[21] Jones, pp. 23-24
[22] Jones, p. 15
[23] Jones, pp. 172-173
[24] Jones p. 205
[25] Jones, p. 160
[26] Jones, p. 169-170
[27] Jones, p. 39
[28] Jones, p. 168
[29] Jones, p.180
[30] Jones, pp. 22-27
[31] Jones, pp. 11-16
[32] Jones, p. 13
[33] Jones, p. 14
[34] Jones, p. 23
[35] Jones, pp. 28-29
[36] Jones, pp. 74-75
[37] Jones, pp. 74-75
[38] Jones, p. 331-332
[39] Jones, pp. 100-101
[40] Jones, pp. 28-29 
[41] Jones, pp. 75-78
[42] Jones, pp. 81-84
[43] Jones, pp. 81-84
[44] Jones, p. 83
[45] Jones, p. 85
[46] Jones, p. 180
[47] Jones, p. 298
[48] Jones, p. 318
---
Looking for more on real-life vampires? We've got you:
"The Highgate Vampire: A 20th Century Vampire Tale"