Roundtable Discussion Gives Us Details
I was able to participate in a roundtable interview with film legend Greg Nicotero in support of Creepshow Season 3. Each episode of Creepshow presents two stories from the pages of the diegetic Creepshow comic book, and they are all introduced by The Old Creep in animation. Greg spoke with us while he was on his way to visit his 85-year-old father for his birthday.
Greg summarized that "Mums," the first story of Season 3 Episode 1, deals with social issues and alcoholism while the next half of Episode 1, "Queen Bee," addresses social media and the dangers of celebrities having no privacy. Fans expect all access to their favorite celebrities, even at their most private moments…and that's where this tale takes a creepy twist.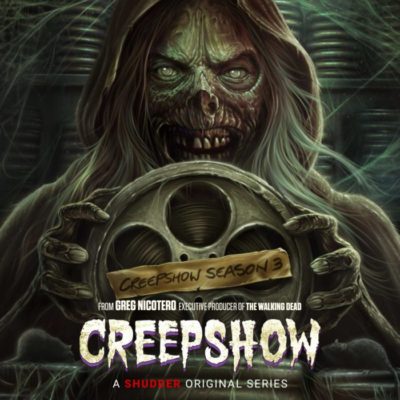 Real Skeletons?!
"Skeletons in the Closet" was my favorite so far in Season 3. I just had to know about the props. There are many nods to several horror franchises using so many wonderful props. It was a horror nerd's dream! Greg mentioned that when he was locating props in the early days of his career, the prop skeletons were actually real human bones. He shared a story about how the mummified prop from Dawn of the Dead was one of those. I'll have more about her and her expanded story in my future article about this episode.
This skeleton had an interesting afterlife. She made her debut in Dawn of the Dead. Later, in the early 1980s, she was in a costume shop and was thought to be just a normal everyday prop. However, she was discovered to be actual human remains and was buried in an unmarked grave. This piece of film history makes an appearance in "Skeletons" as a holy grail of prop collecting. Greg noted that horror fans would love to unearth this treasure.
Tribute to a Shower Scene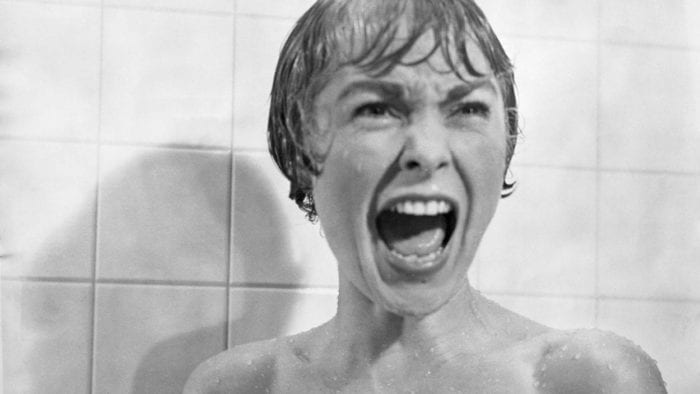 Greg discussed the most technical scene of the season, a tribute to Psycho. He described how it was shot in color and then converted to black and white as a tribute to the 1960 classic. He recalled playfully flicking fake blood onto the actress' foot and watching it go down the drain and thinking about how someone in 1960 had done the very same thing to Janet Leigh when shooting the original scene.
Greg was asked how shooting Creepshow was different from The Walking Dead. He recalled how once the scene was set for The Walking Dead and the settings built, a few things changed, but for the most part, the locations were set. With Creepshow, a different universe was being built every three and a half days, and the entire feel changed that often. That was definitely a technical challenge. He observed that Night Gallery had to change their sets frequently as well in order to set their movie magic in motion.
Greg had to leave the Zoom call to catch his plane. You should zoom on over to Shudder and watch this new season when it premieres next Thursday, September 23. You will love it—you'll see superfans, you'll see alcoholics eaten by plants! You can even see the skeletons in the Creepshow closet.