If you're a horror fan, you pretty much have to love Halloween. You may not enjoy dressing up, you might not be a huge fan of candy, and you may not be a huge party animal, but there's one thing about this time of year that every horror fan loves: scary movies on TV. Pretty much all October long, you can always find something spooky to watch at any hour of the day (or night!). In fact, there are often numerous horror films playing on different channels at the same time, so you might even have some tough decisions to make.
Even though we're still a month away from that glorious season, we're already starting to get an idea of what terrifying treats will be waiting for us when we turn on our TVs. Every year, Freeform hosts "31 Nights of Halloween," and they recently came out with their 2021 schedule for this much-anticipated event. It spans the entire month of October, and while it's not 24/7, it never takes a day off.
Since Freeform is more of a family-oriented channel, don't expect to find anything too extreme in this schedule. It usually tends to focus on movies like Hocus Pocus and The Nightmare Before Christmas, and this year is no different. In addition to those two staples, "31 Nights of Halloween" is also going to feature some other gateway horror classics like The Addams Family, Corpse Bride, and Frankenweenie along with a whole host of other spooky titles the whole family can enjoy.
And if you're looking for something geared more towards adults, don't worry, Freeform has you covered too. In addition to kids' movies, they'll also be showing a few genre milestones like Jaws, Alien, and Ghostbusters as well as Halloween-themed episodes of adult cartoons like Family Guy and The Simpsons. So whatever your spooky preferences, check out the schedule for Freeform's "31 Nights of Halloween" this year, and you'll be sure to find something to suit your particular horror tastes.
Friday, Oct. 1
2:30p/1:30c – Casper (1995)
5p/4c – The Addams Family (1991)
7p/6c – Addams Family Values
9p/8c – Hocus Pocus
Saturday, Oct. 2
7a/6c – The Goonies
9:35a/8:35c – Charlie and the Chocolate Factory
12:15p/11:15c – Casper (1995)
2:45p/1:45c – The Addams Family (1991)
4:50p/3:50c – Addams Family Values
6:55p/5:55c – Disney and Pixar's Monsters, Inc.
9p/8c – Disney and Pixar's Monsters University
11:30p/10:30c – Ghostbusters (1984)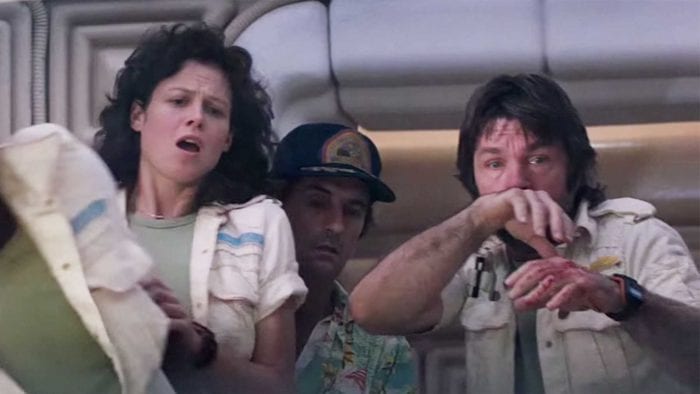 Sunday, Oct. 3
7a/6c – Tim Burton's Corpse Bride
8:40a/7:40c – Ghostbusters (1984)
11:10a/10:10c – Matilda
1:15p/12:15c – Tim Burton's Corpse Bride
2:55p/1:55c – Tim Burton's The Nightmare Before Christmas
4:35p/3:35c – Hocus Pocus
6:45p/5:45c – Maleficent
8:50p/7:50c – Freeform Premiere Maleficent: Mistress of Evil 
11:30p/10:30c – The Craft (1996)
Monday, Oct. 4
12:30p/11:30c – Decorating Disney: Halloween Magic
1:30p/12:30c – The Goonies
4p/3c – Matilda
6p/5c – The Craft (1996)
8:30p/7:30c – Freeform Premiere Fright Night (2011) 
12-2a / 11-1c – The Simpsons: Treehouse of Horror-thon
Tuesday, Oct. 5
10:30a/9:30c – Matilda
12:30p/11:30c – Casper (1995)
3p/2c – Shrek
5p/4c – Shrek 2
7p/6c – Shrek Forever After
9p/8c – Hocus Pocus
12-2a / 11-1c – The Simpsons: Treehouse of Horror-thon
Wednesday, Oct. 6
10:30a/9:30c – Casper (1995)
12:30p/11:30c – Shrek
2:30p/1:30c – Shrek 2
4:30p/3:30c – Shrek Forever After
6:30p/5:30c – Tim Burton's Corpse Bride
8-11p / 7-10c – The Simpsons: Treehouse of Horror-thon
12-2a / 11-1c – The Simpsons: Treehouse of Horror-thon
Thursday, Oct. 7
11:30a/10:30c – Tim Burton's Corpse Bride
1:30p/12:30c – Halloweentown
3:30p/2:30c – Charlie and the Chocolate Factory
6p/5c – Ghostbusters (1984)
8:30p/7:30c – Ghostbusters II
12a/11c – Freeform Premiere Jaws 3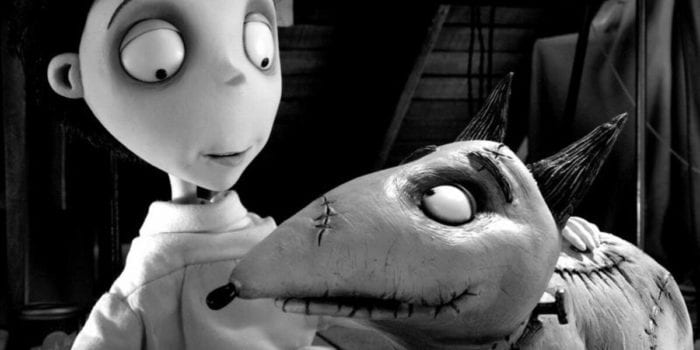 Friday, Oct. 8
10:30a/9:30c – Ghostbusters (1984)
9-11p/8-10c – Family Guy – Halloween Episodes
12a/11c – Frankenweenie (2012)
Saturday, Oct. 9
9:10a/8:10c – Shrek
11:15a/10:15c – Shrek 2
1:20p/12:20c – Shrek Forever After
3:25p/2:25c – Hotel Transylvania 2
5:30p/4:30c – Hotel Transylvania 3: Summer Vacation
7:40p/6:40c – Hocus Pocus
9:50p/8:50c – The Addams Family (1991)
11:55p/10:55c – Addams Family Values
Sunday, Oct. 10
7a/6c – Shrek
9:05a/8:05c – Shrek 2
11:10a/10:10c – Shrek Forever After
1:15p/12:15c – Hotel Transylvania 2
3:20p/2:20c – Hotel Transylvania 3: Summer Vacation
5:30p/4:30c – Hocus Pocus
7:40p/6:40c – The Addams Family (1991)
9:45p/8:45c – Addams Family Values
11:50p/10:50c – Casper (1995)
Monday, Oct. 11
11:30a/10:30c – Freeform Premiere Jaws
2:30p/1:30c – Freeform Premiere Jaws 2
5:05p/4:05c – Alien
7:45p/6:45c – Aliens
12-2a / 11-1c – The Simpsons: Treehouse of Horror-thon
Tuesday, Oct. 12
3p/2c – Decorating Disney: Halloween Magic
4p/3c – Casper (1995)
6:30p/5:30c – Tim Burton's The Nightmare Before Christmas
8p/7c – Mrs. Doubtfire
12-2a / 11-1c – The Simpsons: Treehouse of Horror-thon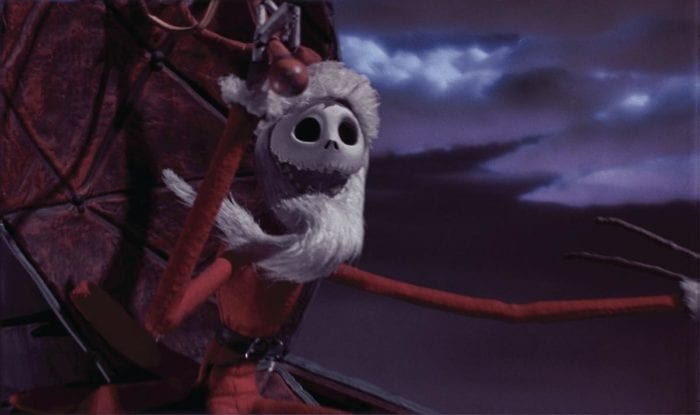 Wednesday, Oct. 13
12:30p/11:30c – Casper (1995)
3p/2c – Halloweentown
5p/4c – Mrs. Doubtfire
8-11p / 7-10c – The Simpsons: Treehouse of Horror-thon
12-2a / 11-1c – The Simpsons: Treehouse of Horror-thon
Thursday, Oct. 14
1p/12c – Willy Wonka & the Chocolate Factory
3:30p/2:30c – Hook
6:45p/5:45c – Matilda
8:50p/7:50c – Hocus Pocus
Friday, Oct. 15
11a/10c – Matilda
9-11p / 8-10c – Family Guy – Halloween Episodes
Saturday, Oct. 16
7a/6c – Ghostbusters (1984)
9:30a/8:30c – Ghostbusters II
12p/11c – Mrs. Doubtfire
3:05p/2:05c – Men in Black (1997)
5:15p/4:15c – Freeform Premiere Men in Black II
7:15p/6:15c – Hocus Pocus
9:25p/8:25c – Maleficent
11:30p/10:30c – Freeform Premiere The House with a Clock in Its Walls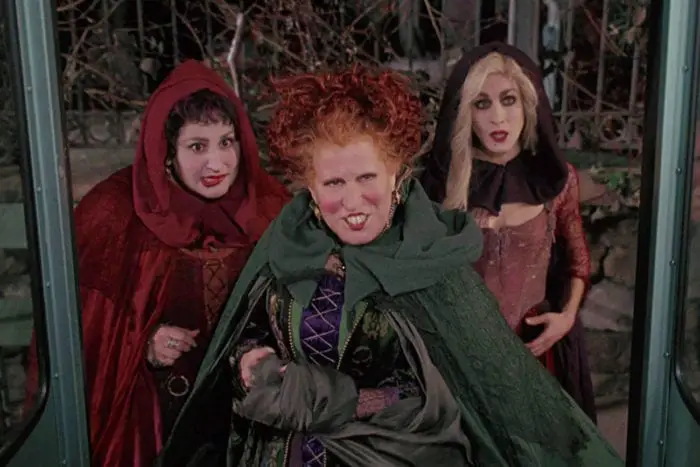 Sunday, Oct. 17
7:30a/6:30c – Mrs. Doubtfire
10:30a/9:30c – Men in Black (1997)
12:40p/11:40c – Men in Black II
2:40p/1:40c – The House with a Clock in Its Walls
5:10p/4:10c – Hocus Pocus
7:20p/6:20c – Hotel Transylvania 2
9:25p/8:25c – Hotel Transylvania 3: Summer Vacation
11:35p/10:35c – Disney and Pixar's Toy Story of TERROR!
12:05a/11:05c – Tim Burton's Corpse Bride
Monday, Oct. 18
2p/1c – Tim Burton's Corpse Bride
4p/3c – Disney and Pixar's Toy Story of TERROR!
4:30p/3:30c – Hotel Transylvania 2
6:30p/5:30c – Hotel Transylvania 3: Summer Vacation
8:30p/7:30c – Casper (1995)
12-2a / 11-1c – The Simpsons: Treehouse of Horror-thon
Tuesday, Oct. 19
12:30p/11:30c – Pirates of the Caribbean: On Stranger Tides
3:40p/2:40c – X-Men: First Class
6:50p/5:50c – Men in Black (1997)
9p/8c – Men in Black II
12-2a / 11-1c – The Simpsons: Treehouse of Horror-thon
Wednesday, Oct. 20
10:30a/9:30c – X-Men: First Class
1:30p/12:30c – Freeform Premiere Cowboys & Aliens
4p/3c – Men in Black (1997)
6p/5c – Men in Black II
8-11p / 7-10c – The Simpsons: Treehouse of Horror-thon
12-2a / 11-1c – The Simpsons: Treehouse of Horror-thon
Thursday, Oct. 21
1p/12c – The Perfect Storm
4p/3c – The Craft (1996)
6:30p/5:30c – Freeform Premiere The Huntsman: Winter's War
9p/8c – Maleficent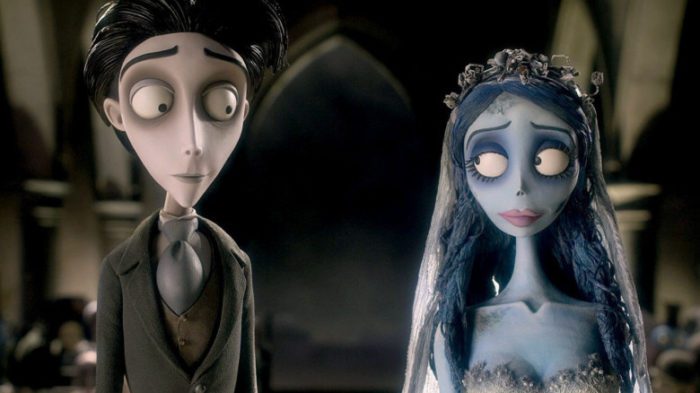 Friday, Oct. 22
10:30a/9:30c – The Craft (1996)
9-11p / 8-10c – Family Guy – Halloween Episodes
12a/11c – Willy Wonka & the Chocolate Factory
Saturday, Oct. 23
7a/6c – Willy Wonka & the Chocolate Factory
9:30a/8:30c – Casper (1995)
11:50a/10:50c – Shrek
1:55p/12:55c – Shrek 2
4p/3c – Halloweentown
6:05p/5:05c – Hocus Pocus
8:15p/7:15c – Ghostbusters (2016)
11:30p/10:30c – Fright Night (2011)
Sunday, Oct. 24
7a/6c – Casper (1995)
9:30a/8:30c – Shrek
11:40a/10:40c – Shrek 2
1:45p/12:45c – Halloweentown
3:50p/2:50c – Tim Burton's The Nightmare Before Christmas
5:30p/4:30c – Ghostbusters (2016)
8:45p/7:45c – Hocus Pocus
10:55p/9:55c – Mrs. Doubtfire
Monday, Oct. 25
1p/12c – Decorating Disney: Halloween Magic
2p/1c – The Goonies
4:30p/3:30c – Scared Shrekless
5p/4c – Shrek
7p/6c – Shrek 2
9p/8c – Shrek Forever After
12-2a / 11-1c – The Simpsons: Treehouse of Horror-thon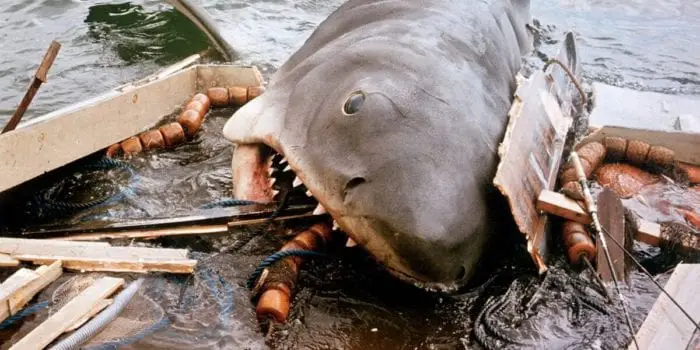 Tuesday, Oct. 26
12p/11c – The Goonies
2:30p/1:30c – Scared Shrekless
3p/2c – Shrek
5p/4c – Shrek 2
7p/6c – Shrek Forever After
9p/8c – Maleficent
12-2a / 11-1c – The Simpsons: Treehouse of Horror-thon
Wednesday, Oct. 27
1p/12c – Charlie and the Chocolate Factory
3:30p/2:30c – Casper (1995)
6p/5c – Matilda
8-11p / 7-10c – The Simpsons: Treehouse of Horror-thon
12-2a / 11-1c – The Simpsons: Treehouse of Horror-thon
Thursday, Oct. 28
11:30a/10:30c – Casper (1995)
2p/1c – Matilda
4p/3c – Ghostbusters (1984)
6:30p/5:30c – The Craft (1996)
9p/8c – Hocus Pocus
12a/11c – Frankenweenie (2012)
Friday, Oct. 29
12:30p/11:30c – Men in Black (1997)
9-11p / 8-10c – Family Guy – Halloween Episodes
12a/11c – Men in Black II
Saturday, Oct. 30
7a/6c – Decorating Disney: Halloween Magic
8a/7c – Ghostbusters (1984)
10:30a/9:30c – Men in Black (1997)
12:35p/11:35c – Men in Black II
2:35p/1:35c – Goosebumps (2015)
5:05p/4:05c – Freeform Premiere Goosebumps 2: Haunted Halloween
7:10p/6:10c – Tim Burton's The Nightmare Before Christmas
8:50p/7:50c – Hocus Pocus
11p/10c – Freeform Premiere Miss Peregrine's Home for Peculiar Children
Sunday, Oct. 31
7a/6c – Miss Peregrine's Home for Peculiar Children
10a/9c – Goosebumps (2015)
12:30p/11:30c – Goosebumps 2: Haunted Halloween
2:35p/1:35c – Hocus Pocus
4:45p/3:45c – Casper (1995)
7:15p/6:15c – Maleficent
9:20p/8:20c – Hocus Pocus
11:30p/10:30c – Ghostbusters (1984)
---
Looking for more horror news? We've got you:
"Thriller Below The Fold Hits VOD on November 23rd"
"On the 3rd Day Is Coming to Blu-ray and DVD This March!"