The Last Thing Mary Saw (Edoardo Vitaletti, USA, 2021)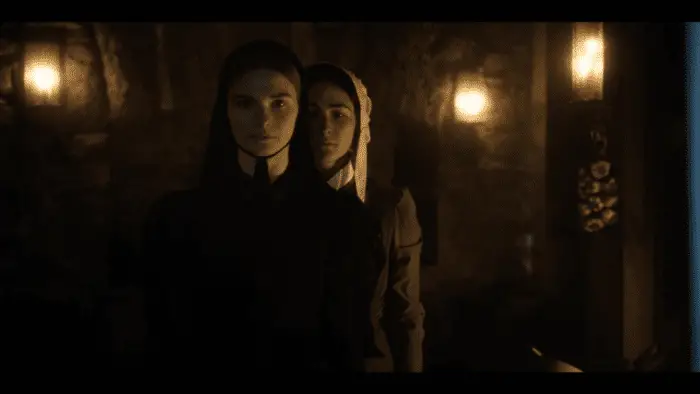 Watching Edoardo Vitaletti's feature debut is a lovely but tense experience. Filmed in meticulous black and white and set in a sparse location, there is something meditative about the visual aspect of the film. The religious community which populates the film is incredibly strict about morals, etiquette, rules, everything; and those who contravene are either punished or in hiding. Mary is bold, however: she is devoted to her maid Eleanor and wants them both to leave together.
The Last Thing Mary Saw is a mystery: how did Mary's grandmother die? Is the film a psychological horror, or is there something supernatural going on? How exactly did the unexpected visitor impact the fragile domestic dynamic? And what did Mary see? Vitaletti very deliberately does not spell everything out—perhaps because he expects his audience to be clever enough to read between the lines, perhaps because some of it is truly unanswered, or perhaps it's a blend of both. Unfortunately, I couldn't tell what was going on or the reasons behind what was going on a lot of the time, and therefore closed the film quite puzzled.
That's not to say I didn't enjoy it. The tension kept me, even if the plot details didn't; I loved the pace and the visual style…oh and the cast were superb, including Rory Culkin, Isabelle Fuhrman and Stefanie Scott amongst others. Do look out for it, if you're not into being spoon-fed your film plots.
The world premiere of The Last Thing Mary Saw took place at Fantasia International Film Festival on 15 August 2021.
The Righteous (Mark O'Brien, Canada, 2021)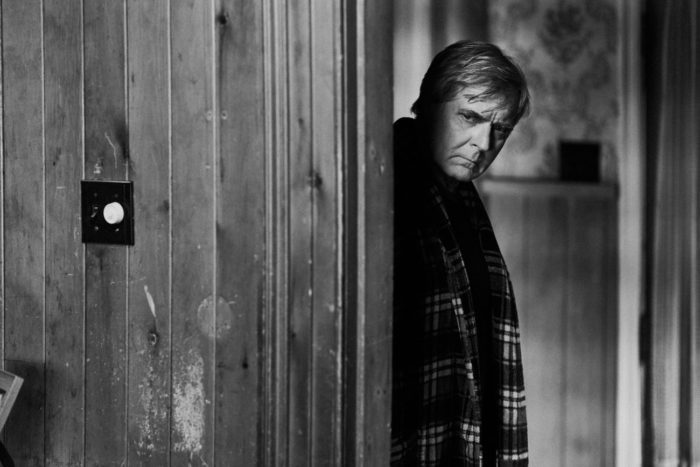 Another black and white film, The Righteous is a rare one that I watched with my mouth hanging open nearly the whole time: it was stunning. Fifteen minutes in, and I found myself checking that I was watching the right film: was this really a director's debut feature film? It had the look and feel of some timeless hidden gem. The Righteous is about Frederic (Henry Czerny) and Ethel (Mimi Kuzyk), a deeply devoted couple in their late middle age who have recently buried their young daughter after she was hit by a car. They are facing their loss together, but Frederic also has some associated guilt which he does not share with Ethel: he left the church to form this family, and can't help feeling that the girl's death was God's punishment. Then a stranger (Mark O'Brien) virtually falls from the sky and puts everything into a new perspective.
Whatever genre you look at, there are stories about the disruption of an unexpected visitor. Brimstone and Treacle, An Inspector Calls, Mary Poppins, and Lilo and Stitch all share this model with The Righteous, and yet The Righteous felt clean and fresh all the way through, especially as the film's resolution managed to take me by surprise. Despite that sparkle, it was also chilling, tight with tension all the way through. Suspicion, anxiety, and wariness on the part of the utterly sympathetic couple meant that it was impossible to know what to expect of the bright young man who charms his way into their sad home, especially as Ethel's affection for him grows and Frederic's wanes. All this is achieved with virtually zero violence, a sign, in my opinion, of highly effective direction.
With heavy philosophical themes (such as redemption and karma) alongside a relatively simple story and almost minimal cast, The Righteous is without a doubt a film to watch out for and one to share with a discerning friend who wouldn't normally watch horror.
The world premiere of The Righteous took place at Fantasia International Film Festival on 15 August 2021.
We're All Going To The World's Fair (Jane Schoenbrun, USA, 2021)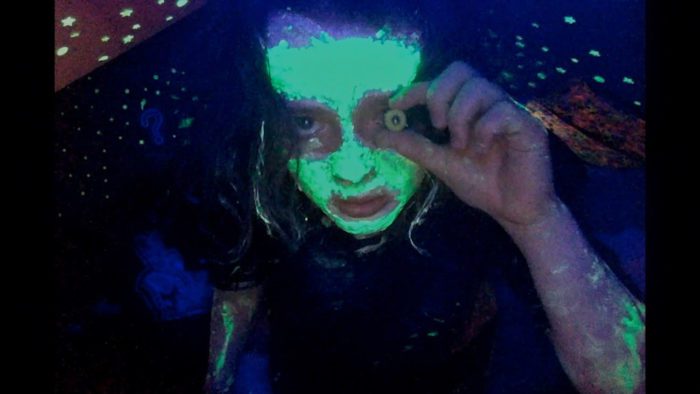 Out of all the films I've watched or covered on the Fantasia programme, I think this one is my favourite. Others (such as The Righteous, above) may have stunned or impressed me, but this is one I keep thinking about and look forward to watching again when it reaches a wider release.
As a parent to a teenager, and considering the largely virtual world we've all been obliged to live in over the last year and a bit, We're All Going To The World's Fair feels very "now." It's about Casey (Anna Cobb) who is finding herself, finding her place in her world and working on finding friends via the internet. She's taken an interest in an online "challenge" known as The World's Fair and this film observes her journey as she undertakes it herself and streams videos of the experience. I'm reluctant to tell you what's fascinating about her experience, though, because this is one of those films which can be open to a number of different interpretations (yet at the same time, it's not obtuse or difficult to interpret), and that's one of the qualities which I believe means this film will endure.
Another aspect I loved about it was the blend of viewpoints: most of the time, Casey was the focus—and what a remarkable actor!—but we also got to see some of the videos and other snippets that she consumed online, and also a third-party perspective onto her videos as well. We're All Going To The World's Fair is not terribly substantial, and many may find it slow, but to me, it was both patient and mesmerising. Indeed there was only one thing which disappointed me, and that was the marketing: it led me to expect a found footage film, and We're All Going To The World's Fair has nothing "found" in it at all.
The Canadian premiere of We're All Going To The World's Fair took place at Fantasia International Film Festival on 8 August 2021.
Hellbender (John Adams/Zelda Adams/Toby Poser, USA, 2021)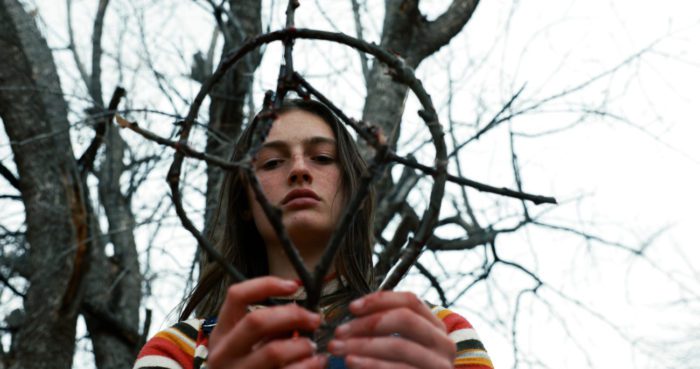 Is it wrong to call a film that features violence and hatred adorable? It's about Izzy, a teenager living in the middle of nowhere with her mother, who gradually discovers there is witchcraft in her blood. This is nothing like The Craft, though; nothing here about fitting in or sulking over boys. Instead, the overall mood reminded me of Bambi learning how to walk—granted, with spells and sigils thrown in.
Hellbender is made by a family of filmmakers, who write, direct, act…even make music all together. Indeed, the three names above make up most of the key credits of this film. This isn't the first time they've done so, and based on Hellbender, I plan to track down The Deeper You Dig and The Hatred on Arrow. Within the first ten minutes, this film joined my little list of Fantasia favourites, and I'm looking forward to showing my own kid. For the most part, Hellbender focuses on the mother-daughter relationship as a framework for Izzy's development, though both these characters are granted an individual character arc of their own, too. Just as this pair lives in both the real world and its supernatural plane, the cinematography and visual effects combine to present both beautifully too: as well as the wild mountain forest, the camera also indulges in creative close-ups at times, then gives way to surreal and psychedelic effects as the witchy powers bed in.
The rock band Izzy and her mother form privately together adds to the mood of the film as well as the obvious bond, of course, but what really worked for me was the message of personal identity: understand who you are and embrace it, but in your own way, not that of your elders. On second thoughts, I might not show Hellbender to my teenager after all.
The world premiere of Hellbender took place at Fantasia International Film Festival on 14 August 2021.