Just on the edge of Europe lies this tiny island with some of the friendliest people, rich history of Viking sagas, and some of the most beautiful landscapes in the world. With a population of around 350,000, I'm curious what the horror community is like over there! (Icelandic horror fans feel free to chime in here!) In the last few years alone, there appears to be a new wave of films releasing including several on Shudder. These are in no particular order and I've tried to feature a variety of subjects. So put on your lopapeysa–it's about to get chilly!
Tilbury (1987)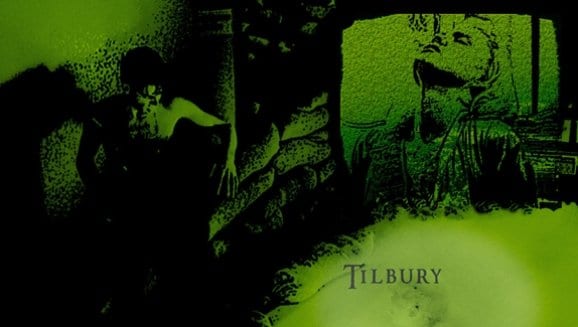 A made-for-TV film that blends traditional folklore with Christian themes, Tilbury is what prompted this list in the first place. During the 1940s the British army set up shop in Reykjavik for the war and Audun headed there for work and competitive swimming. He's also looking for his childhood sweetheart, who he finds out is shacking up with one of the soldiers.
A Tilbury, by the way, is an implike creature created from bones and wool kept between a woman's breasts. It heads out to suck the milk from goats and cows for its master and also feeds from…a nipple located on her thigh. It's cheesy, there's projectile vomit and some interesting camera shots. If you can find it, check it out!
Update: Tilbury has been featured in a Folk Horror film collection by Severin Films, and is now available on Shudder in some regions.
I Remember You (2017)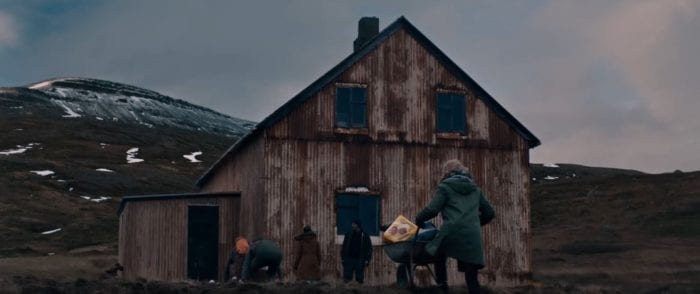 Personal drama with a bit of ghostly activity is always a good combination. Two plots are going on here, one with Dr. Freyr investigating a rash of mysterious deaths and the other involving a trio fixing up an abandoned house to turn it into a B&B. Both parties keep seeing the ghost of a boy named Bernódus. It's subtle and carried very well by the Dr. character played by Jóhannes Haukur Jóhannesson.
Dr. Freyr had a son that went missing and this still haunts him. His apartment is full of photos and he regularly rewatches the last footage of Benni, who disappeared while playing hide and seek with a friend. I can't imagine going through that, especially in such a small place as Iceland–a man comments that "children just don't go missing here." Thanks, dude, really helps. I recommend going into this one as blind as possible and get ready to be sad.
Rift (2017)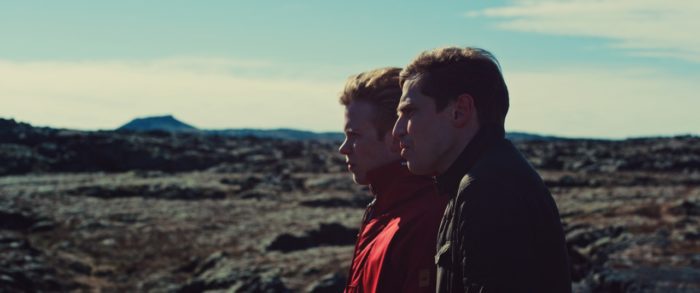 After Gunnar receives a concerning phone call from his ex-boyfriend Einar he heads to an isolated cabin they once stayed at to check on him. Einar is agitated and seems out-of-sorts. Worried, Gunnar stays the night. Then someone knocks on their door. There are a few scattered farms and horse ranches nearby, but other than that, the two are isolated.
The rift both refers to their strained relationship and a nearby lava field with crevasses or rifts scattered about. Einar tells a story of a herd of sheep who became trapped down one only to be systematically eaten by foxes. Like I Remember You, it's a drama with a few horror elements. Gunnar and Einar's struggles with their sexuality and previous experiences are realistic and show how we carry trauma in different ways and how we can tell these stories through the medium of horror. It's not a film for everyone and I will give a content warning for sexual abuse.
Thirst (2019)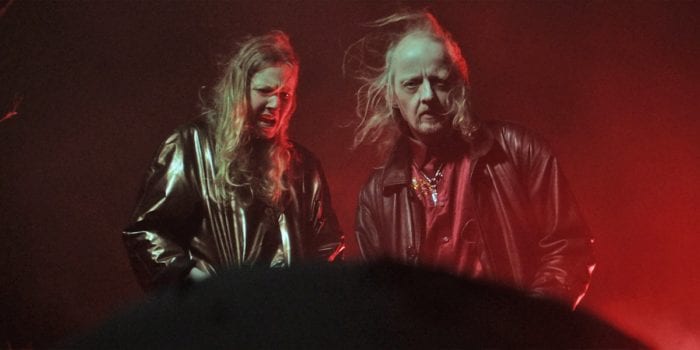 What's better than vampires? Gay vampires, of course. If you're looking for a more light-hearted gorefest, Thirst–not to be confused with the Korean vampire film Thirst from 2009, also recommended–might be more your style. As someone who isn't the biggest fan of these creatures of the night, I enjoyed it immensely. Films that know their premise is ridiculous and fully commit to it (like Wolfcop) are far more interesting than ones that take themselves too seriously. There's also a lot of penis jokes.
After Hulda defends an old man from thugs (who of course turns out to be a vampire) things immediately get weird–and silly. The over-the-top practical effects add an extra touch. A great "brewskis with the buds night" flick.
Graves & Bones (2014)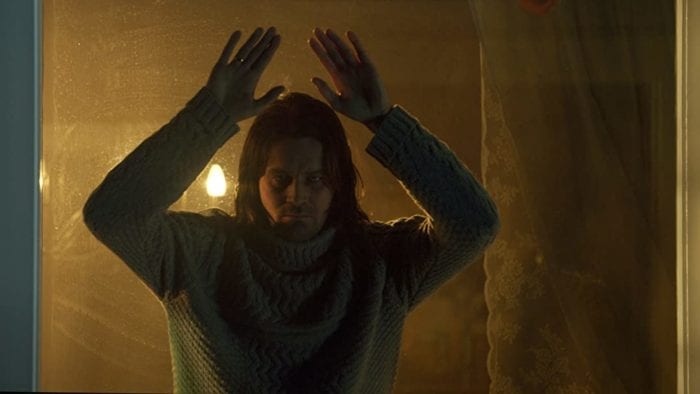 Following a corrupt business deal, Gunnar's brother commits suicide, leaving his young daughter Perla behind. Gunnar and his wife Sonja travel to the remote house to get away from the publicity around the scandal and to take care of Perla. So there's a lot of mixed emotions floating around these people and it turns out, the house too! It's super haunted. We learn more about the previous residents and get some spooky glimpses. I love classic shots where the main character is minding their own business and a ghost walks by in the background. It's entirely meant for the viewer and I like the "they're always watching" aspect.
Another fun trope that possibly started with Amityville Horror is long ago events repeating themselves, manifesting in the new tenants or the hauntings following a similar pattern to a previous ghostly encounter. It makes you wonder if the ghosts are the issue, or is it the house itself? Can a building be tainted by what happens inside of it? It's an interesting thought and one this film brought to mind. Also features a super intense scene of Gunnar and Sonja yelling at each other which was very well acted.
Child Eater (2015)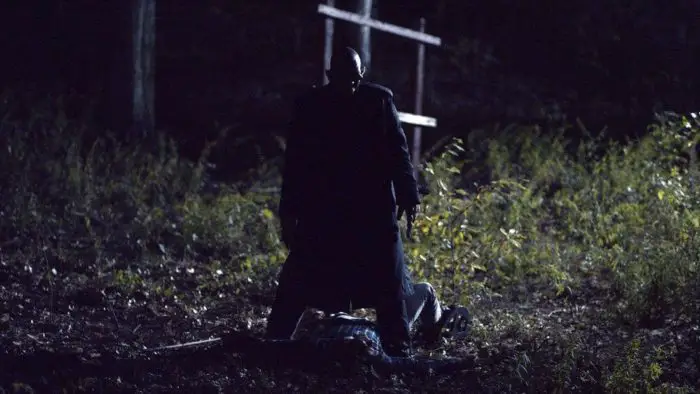 I appreciate it when you get all the information you need from a title. While every other feature I've discussed takes place in Iceland itself, Child Eater is set in small-town America. A father and his son Lucas move into town with a dark past: a man who ate children's eyes to keep himself from going blind. A pretty creepy and simple backstory. The story is expanded from a short film of the same name from 2012. Generally speaking in these cases the short film is better than the feature and it's certainly true here, but I felt I should check out both.
Helen is voluntold to babysit Lucas by her father and while initially annoyed she tries to reassure the boy that the events happened a long time ago. They're safe–not. Boogeyman films are nothing new and predictable but there's a junk food-like aspect to them that I can't help but love. Erlingur Thoroddsen went on to direct Rift, which I mentioned above so it's cool to see him develop as a director.
Witchcraft (1999)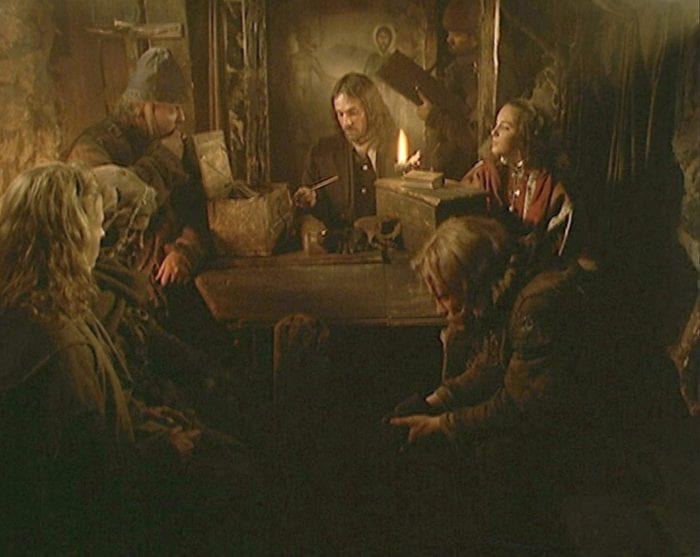 It's the 17th century, winter in Iceland, and it's cold as hell. One thing you'll probably take away from this is how miserable it looks to live in this village. It's not only snowing constantly but it's windy too–which if you live in the north you'll know makes it twice as bad. So everyone's already grumpy when pastor Jon rolls into town to take over the parish. He sees a hot young blonde and concludes the Devil is tempting him to sin and the whole place is cursed.
At almost 2 hours, Witchcraft takes its time showing the downfall of Jon in his quest to root out the Devil. Unfortunately, this does not end well–and I will warn you now there's a pretty graphic castration scene, even for the 90s!
This is only a small selection of Iceland's many films. If you have a favourite I missed, please let me know! And while you're at it remember to check out our other international articles in Horror Around the Globe.
__________________________________________________________________________
Looking for more about winter horror? We've got you:
"Five Frosty Flicks to Give You Chills"