As Horror Obsessive previously reported, beloved Halloween favorite Hocus Pocus (1993) (which I've previously written about) is, at long last, conjuring up a sequel. After years of "putting a spell on" and being beloved by fans of all ages, the Sanderson "sistahs" will fly back into action in Hocus Pocus 2! Here's everything we know so far…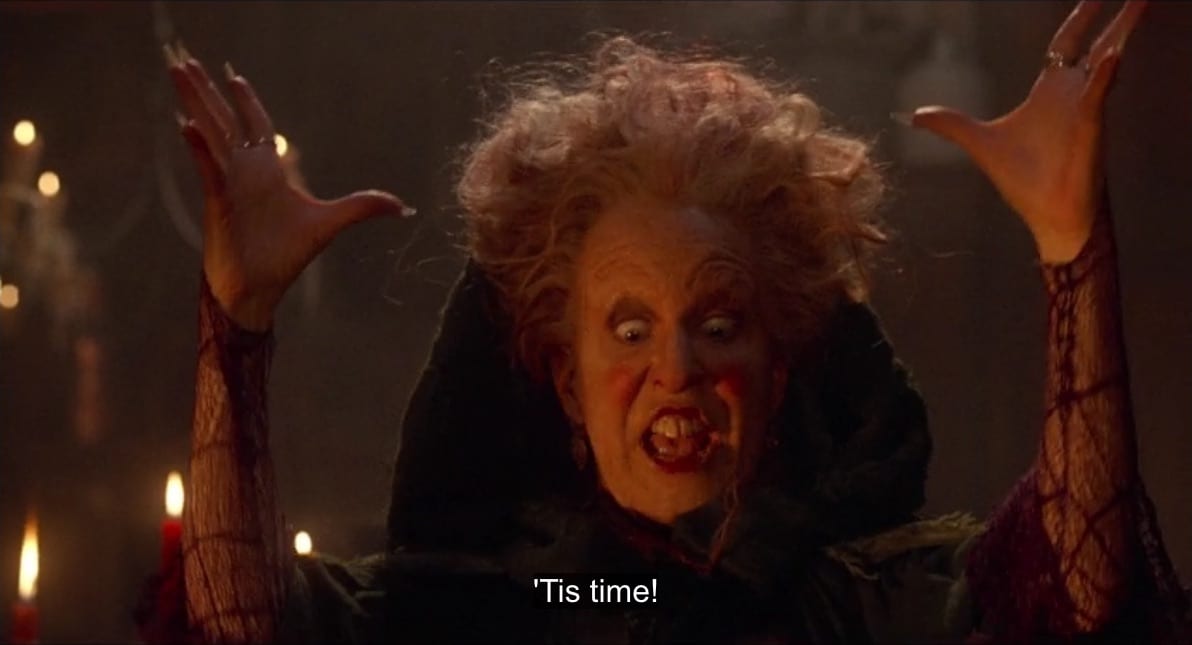 In that previous report, we shared that Bette Midler, Kathy Najimy, and Sarah Jessica Parker will be returning to reprise their roles as Winifred, Mary, and Sarah Sanderson, respectively. This was affirmed once again on May 20 via social media posts from the actresses.
According to a May 20 press release from Disney, Hocus Pocus 2 will be released on Disney+ in 2022. The exact date hasn't been announced yet; however, Bette Midler posted on both Twitter and Instagram pointing to a potential fall release. Although the exact release date has yet to be announced, a fall release date would make far more sense than the first film's summer release in 1993.
This press release also gives us our first peek into the sequel's plot. In Hocus Pocus 2, "three young women accidentally bring the Sanderson Sisters back to modern-day Salem and must figure out how to stop the child-hungry witches from wreaking a new kind of havoc on the world." Who are these "three young women"? Do they bring back the witches via Black Flame Candle again? What is this "new kind of havoc"? We'll have to wait for trailers and further press releases to find out all of this and more!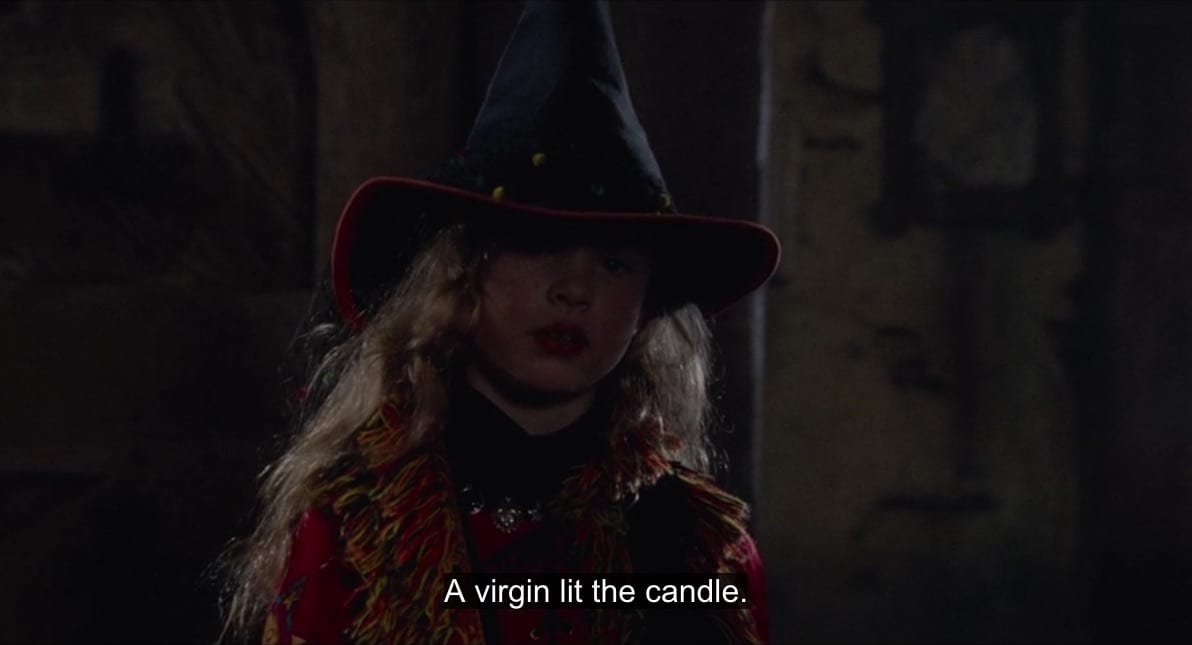 As revealed in this press release, Hocus Pocus 2's director has changed. Anne Fletcher, director of The Proposal (2009) and other films, as well as choreographer for several films, including Hairspray (2007) and Step Up (2006), has stepped up (pun intended) to direct.
As for whether this film will aim toward the fans who grew up with the original or target new, younger audiences, the answer is, just like its predecessor, the current plans are for Hocus Pocus 2 to be a film for everyone. In the words of Anne Fletcher (via the press release),
I am so grateful to be able to play a part in bringing these witches back to life, and to be working with my friends at Disney again makes it all the more special. This is a movie for everyone, from the fans who grew up with the first film to the next generation of viewers, and I can't wait to get started.
Besides the witchy trio, there haven't been any other official casting announcements. However, Thora Birch, who played Dani in the first film, posted a cryptic tweet that points to a potential return in the upcoming sequel. Is Dani one of the "three young women" who accidentally resurrect the sisters? Or perhaps she's the one who tries to convince the other three that it's a monumentally bad idea? We'll have to wait and see. Whether Dani, her brother, Max (Omri Katz), Allison (Vinessa Shaw), Billy Butcherson (Doug Jones), or any of the other cast members from the 1993 film will return, whether in significant roles or cameos, also has not been announced as of this writing.
Taking on the task of expanding upon a beloved film so many years later is no doubt any easy task. Above all, Hocus Pocus is fun. Although Hocus Pocus 2 is surely under intense pressure from some fans of the original, this writer hopes that all involved in the sequel have a magical time either re-entering this world or coming into it for the first time. As with anything that's long-awaited and highly anticipated, everyone will have different expectations. No one knows yet what this new brew has in store, but clearly, there's a lot of love behind it at this point.
In the meantime, Hocus Pocus fans can bring our own ideas of what the sequel could be to live with the help of new Funko POP!s that are coming out this year, relive the Sanderson sisters' reunion from 2020's virtual Hulaween event, or just keep refreshing our memories and bring fresh faces into the coven with the original film streaming on Disney+.