The Midwest Monster Fest Horror Pop-Up Market held Saturday, May 22 at the Rock Island County Fairgrounds in East Moline, Illinois, was a rousing success. The event organizers said as many as 1,100 people came through the gates of the one-day event to see the vendors, celebrity guests, sideshow performers, and carnival games.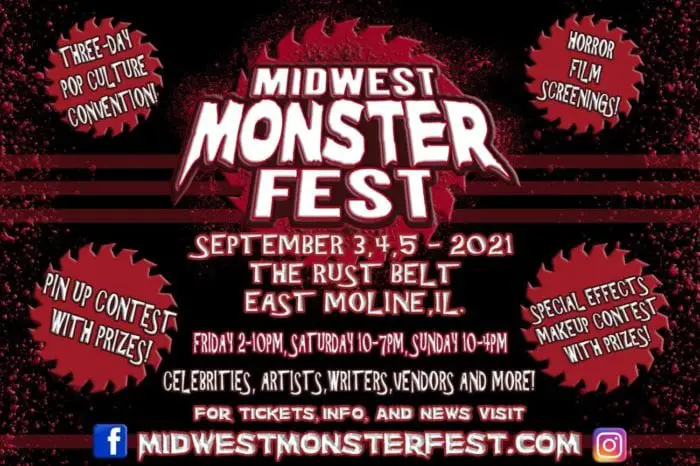 "It was so nice to see people smiling and having a good time," said Jeff O'Neil, founder of Midwest Monster Fest. "I have always been a fan of sideshow acts and I wanted to make that part of the event. I would say that was my favorite part. It was right up there with bringing Walter [Phelan] and Robert [Mukes]," he said.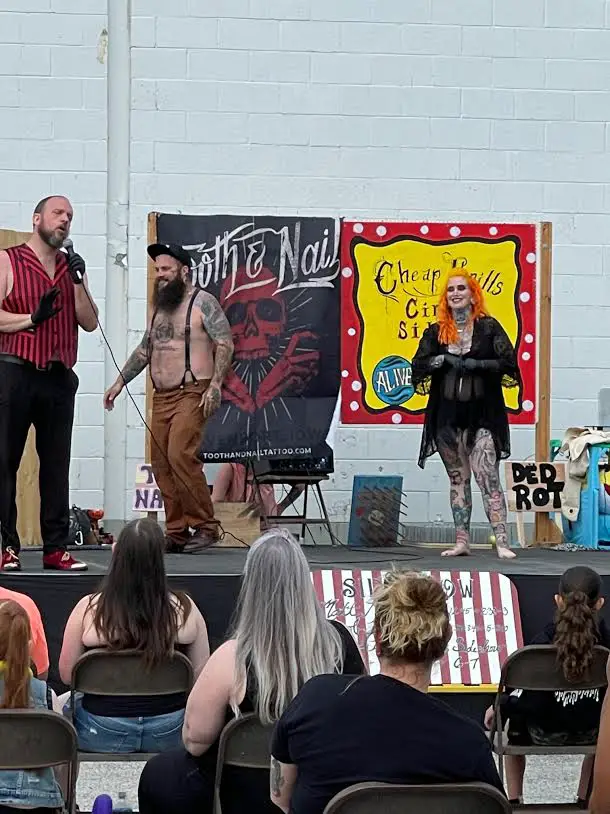 For those unaware, bringing Walter Phelan and Robert Mukes to the event was a fun reunion of sorts, of some of the House of 1000 Corpses cast and a crowd favorite experience.
O'Neil said the event went over so well that he hopes to bring it back annually in May. This is a labor of love for him and his son and it looks like it is paying off as more than just a father/son bonding event.
Midwest Monster Fest
If you missed out on the pop-up event, don't fret. The horror fun has a second act. O'Neil is also bringing Midwest Monster Fest back to the Rust Belt in East Moline on September 3–5. This event is a full-blown horror convention with tons of vendors, a special effects make-up contest, independent horror film screenings, and many more celebrity guests, such as Clint Howard (Beyond Paranormal, Feast of Fear, 3 from Hell), C.J. Graham (Friday the 13th Part VI, Highway to Hell, Vengeance), Linnea Quigley (Return of the Living Dead, Night of the Demons, Silent Night, Deadly Night), Marc Price (Trick or Treat, Killer Tomatoes Eat France!, Hell's Bells) , Rob Mello (Happy Death Day, Happy Death Day 2U, Fear the Walking Dead) , Corey Glover (Living Colour), Richie Ramone (The Ramones), and Damian Maffei (Haunt, Wrong Turn, The Strangers) to name a few. More guests will be announced as the event draws closer.
Tickets are still available for Midwest Monster Fest, September 3–5 at the Rust Belt in East Moline, Illinois. Submissions for the film festival also are being accepted at the site.