In March 2020, Joe Bob Briggs returned to Shudder for Season 2 of The Last Drive-In. Gracing our screens with a dose of Chopping Mall and Bloodsucking Freaks, everyone involved with the Mutant Fam got to sit around their computers, TVs, and phones to see what Joe Bob and Darcy the Mail Girl had in store. Kelli Maroney and Chris Jericho dropped by the offer their thoughts, opinions, and stories as they regaled about that week's horror double-feature. While all this was happening, another horror reared its ugly head off-screen, with continued effects ongoing as of this writing. Of course, that horror is COVID-19.
As Season 2 premiered a few weeks after the World Health Organization declared COVID-19 a pandemic, the world was suffering from unease—schools shuttered, masks became mandatory, and travel became non-existent. For the first time in years, the population did not know what the world would look like in a year, six months, or even tomorrow. What we did know, though, is that for a few hours every Friday, we could set those fears aside, cozy up electronically with others in the Mutant Fam, and enjoy the offerings of Joe Bob Briggs. 
How each person has been affected and handled COVID-19 varies. Some have lost their jobs and are struggling, while others have held their own. No one is happy with this ongoing pandemic, but it has become a daily part of everyone's lives. The daily routines that we go through today vary greatly, in some ways than before the pandemic. Whether it's working from home, added pay, social distancing, or the abundance of handwashing, something has changed. These routines and changes have become the new normal. 
I'm not sure how others have had their lives changed by COVID-19, but for me, it has exacerbated my introverted nature. Even before the pandemic hit, I was never one to go and mingle; that's not my nature. So, when the pandemic closed areas off for me, and I had a reason not to go out, I wasn't entirely opposed to that idea. Not to say I want to be a shut-in and never see anyone ever again, but it benefitted my mental health and simplified my life by cutting out pieces, even for a short while, which caused stress. I am sure this is not ideal for everyone, but do whatever you can to help alleviate the real-world stress of the ongoing pandemic.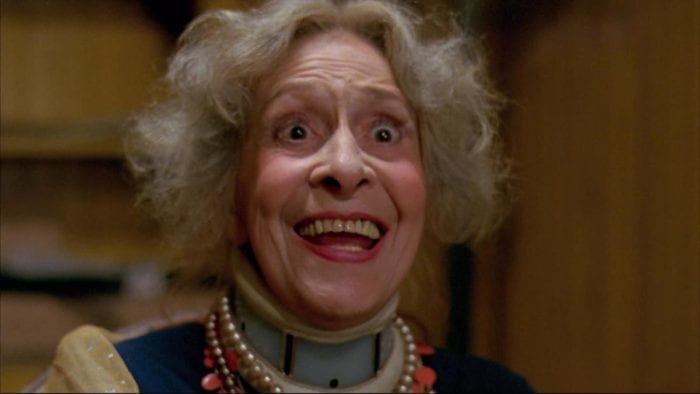 As I had said, how I am handling the pandemic differs from others out there. One constant has remained the same: the Mutant Fam gathering together for a new season of The Last Drive-In. Through Season 2 of The Last Drive-In, we Mutants were able to divert our thoughts and worries for a few hours each Friday. We enjoyed the electronic dialogues with each other as Darcy consistently ended up in "Twitter Jail," and Joe Bob provided his welcome comedy, anecdotes, and factoids. No matter how bad your week might have been, there was always a light at the end of the tunnel.
Now, we're over a year in, and the pandemic has changed the world and our habits—our lives forever altered by this once-in-a-century health crisis. What once threw our lives into chaos, in a way, has now become our everyday expectation. Sure, there are vaccine rollouts a-plenty, large gatherings tolerated, and mask mandates unenforced. A year ago, if any of these things happened, I might have thought someone had a death wish. A year in, though, we hardly bat an eyelash. And speaking of Death Wish—
For the Season 3 premiere, Eli Roth, director of the Death Wish remake, joined Joe Bob Briggs via satellite to host a double feature of Charles Kaufman's Mother's Day and Lucio Fulci's The House by the Cemetery. It was nice to see Eli Roth, Darcy, and Joe Bob maintaining social distancing, while still providing an entertaining five-hour season premiere. I have never been the biggest fan of Roth's work, but I have always appreciated his knowledge of horror film history. Having two horror encyclopedias together, Roth and Joe Bob, gave fans of this genre everything they could want.
Understandably, Joe Bob and Roth spend a large portion of their time talking about Roth's background and work: there is plenty of time detailing the histories of Mother's Day and The House by the Cemetery. Roth has a passion for both films and rivals Joe Bob—even dishing more film history than JB throughout the show. What stands out the most for the Season 3 premiere comes during the showing of The House by the Cemetery. Roth and Joe Bob provide a point/counterpoint for those who enjoy the film (Roth) and those that are befuddled by it (Joe Bob). It's enjoyable to listen as Joe Bob rattles off the nonsensical plot and scenes with Roth working to justify Joe Bob's qualms.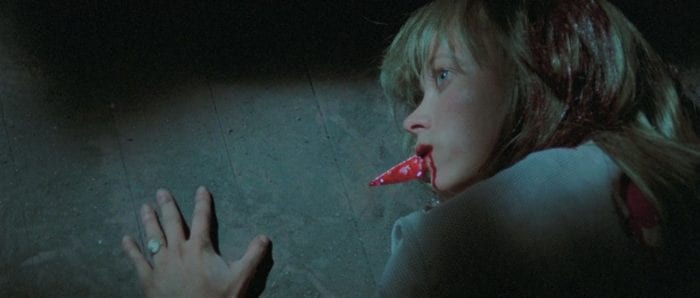 When it comes to guests on The Last Drive-In, I always watch with slight trepidation. I want the guests to add benefit and justify a reason for being on the show, yet, at the same time, Joe Bob is the star attraction. He can carry the show on his own with his personality and wealth of film history knowledge. Eli Roth put those worries to rest for this night, as he and Joe Bob shared the screen and provided an entertaining night.
And entertainment is what it is and will always be about for the Mutant Fam. During the pandemic, we search for those outlets to shine a light on these dark times. Some may need a light that shines brighter than others. Every one of us found a glimmer to get us through another day on April 16, 2021, with the Season 3 premiere. Some people may balk at what Joe Bob, Darcy, and Shudder can provide with The Last Drive-In. "They're just horror movies," they may say. Yeah, that's true, but the Mutant Fam have used horror films as a gateway to interact with each other—even if COVID-19 tries its best to prevent that.
---
Looking for more on The Last Drive-In? We've got you:
"Creature Comforts and The Last Drive-In (S3E2)"