Trigger warning: Violation is a film about sexual assault, emotional abuse, and manipulation. As such, this review will discuss these issues at length, so please be forewarned before you continue reading. This review also discusses spoilers for the film, so again, proceed with caution if you don't want those.
If you've been sexually assaulted, help is here. Please reach out to the National Sexual Assault Hotline at 1-800-656-HOPE (4673)
---
Madeleine Sims-Fewer has a history with difficult film subjects. She's co-directed and starred in shorts such as the psychological thriller Woman in Stall, about a woman trapped in a bathroom by a man with unknown intentions, and the dystopian sci-fi Rape Card, about a future where sexual assault is both legal and licensed. It's no surprise that she's co-written and co-directed (with collaborator Dusty Mancinelli), as well as starred in, a take on the rape-revenge thriller for her feature film debut Violation—a film that takes a nonlinear, difficult, and engrossing approach to this well-worn subgenre.
Violation follows Miriam (played by Sims-Fewer) as she travels to a house in the woods to help her sister and her sister's husband organize a family reunion, all the while hoping to rekindle her marriage with her own distant husband. While the trip begins well, events take a dark turn after someone Miriam trusts sexually assaults her, and her own family doesn't believe her version of events. With all this in mind, Miriam turns to the only option she believes she has left: drawn-out, brutal vengeance upon the man who raped and gaslit her.

There is hardly anything lighthearted about this movie. Violation lacks the over-the-top violence of Coralie Fargeat's Revenge or the candy-colored dark comedy of Emerald Fennell's Promising Young Woman, two other unique and modern spins on this theme. Instead, Sims-Fewer and Mancinelli's story carves out its own niche through atmosphere, creeping dread, and presenting its events out of order, forcing the viewer to judge where scenes fit together by Miriam's state.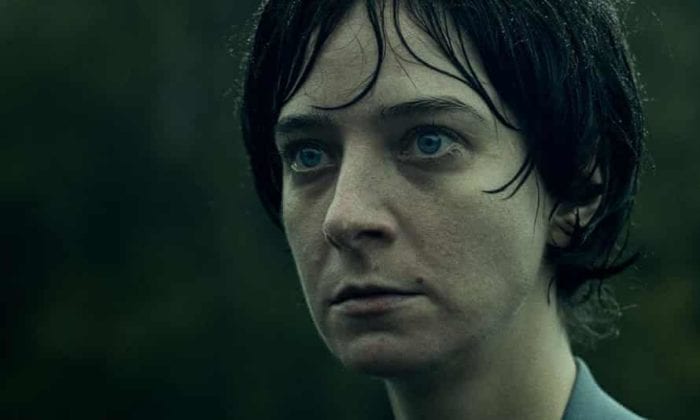 Watching the four primary characters laugh and joke around a campfire early on feels unsettling; we know the story we're in for, we've seen Miriam before and after an incident which is originally unspecified, and we feel the dread beneath it all as if something terrible is brewing. (Spoiler: something terrible is brewing.) Miriam's assault isn't seen until about halfway through the film's runtime, but thanks to the order of events, we already know exactly what's happened. Before the assault, Miriam is upbeat and trying to have a good time; after the assault, she is visibly shaken, physically and emotionally.

Madeleine Sims-Fewer's amount of control over this film's narrative is a huge part of what keeps it from feeling like an exploitation piece. She plays Miriam as humanly as possible, laying out her trauma for the audience to experience and letting us believe that her vengeful course of action is truly the only thing she believes she can do. She co-directs her own character's assault in uncomfortable close-ups, forcing us to view it as an objectively horrible act through sound design and through her interaction with her rapist. It's not an easy film to watch, but Sims-Fewer doesn't intend it to be—she performs with vulnerability and directs with confidence.

There's a quiet nature to this film that sets it apart. The assault scene undercuts its own emotional trauma with how understated Miriam's rapist actually is in that he truly believes he deserves to do this to her. There are no comically violent villains in this film; there is nothing but humans acting like humans would, making the story cut that much deeper. The film is emotionally brutal before it becomes physically so; where the assault is referenced and shown quietly, we're left no choice but to experience the devastating aftermath as Miriam is gaslit and not believed. Even the revenge itself is quiet, eschewing explosive catharsis for darkly thematic long takes—and in much the same fashion as the excellent I Saw the Devil, for Miriam, the catharsis she does get never feels like enough.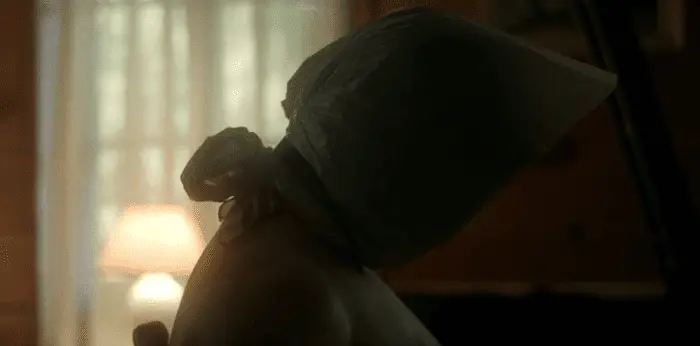 The quietness of this film lends itself to an uncomfortable reality: sexual assault and emotional abuse are often not perpetrated by over-the-top evil figures, but rather, people close to the victims who believe they're taking what they deserve. Violation doesn't try to tackle this in a heavy-handed allegory, but rather, Sims-Fewer and Mancinelli present us with a microcosm of the world we live in—a world where pain, brutality, and violence are often closer to home than one might be led to believe. Even the moments of this film where all we see are Miriam being Miriam hurt a little to watch, if only because she feels so real.
Everyone and everything in this film feels real, right down to Miriam carrying out her plan for violent retribution. Every event feels as if it's something a human character is capable of, even the beats that remind the viewer of past, more blatantly violent works in the rape-revenge sphere. Our expectations about certain characters are ripped to shreds as the story goes on. By the final moments, we wonder what could have gone differently, who could have prevented this by their intervention, how Miriam will recover from the traumatic events of the story. We may never know.
As Violation draws to a close, the gaps left in the narrative are filled in as Miriam and her sister Greta seem to come to an understanding of sorts. Earlier, we saw Greta blaming Miriam for her own assault; now, in the final scene, we see her sit next to Miriam and softly place her hand on her knee. It's left ambiguous what this means, but all we know is it occurred before Miriam exacted revenge. Is Greta giving her sympathy? Solidarity? Silent permission to take matters into her own hands? It's never explained, but it leaves the viewer with lots to think about.

Violation is emotionally devastating, difficult viewing, and I cannot recommend it enough. Sims-Fewer and Mancinelli's feature film debut is sure to provoke conversation and raise questions, but there is no doubt it presents itself in a fashion I've never seen before—raw emotional honesty, interpersonal tension, and human cruelty and vulnerability laid bare. If you're in the right emotional space for it, this movie is a contender for one of the best of 2021, and easily stands among Shudder's best releases. Please watch it if you can.