The Horror Writers Association (HWA) has announced the finalists for 2020's Bram Stoker Award, for superior achievement in horror writing. Past winners include horror legends Stephen King, Thomas Harris (The Silence of the Lambs), and Neil Gaiman (American Gods). This year's finalists include some absolutely stellar writers with some incredible work.
Finalists for Superior Achievement in a Novel include Stephen Graham Jones' The Only Good Indians, a story about nature's revenge on a group of Native American hunters for a mistake they made as younger men. This book also includes a pivotal scene involving basketball. Personally, it was my favourite horror novel that I read last year. Jones' work Night of the Mannequins has also been nominated for Superior Achievement in Long Fiction.
Mexican-Canadian author Silvia Moreno-Garcia has been nominated for Superior Achievement in a Novel for her novel Mexican Gothic, which our own Andy Hageman described in glowing terms:
Something to love about Mexican Gothic is the myriad interconnected layers of haunting. From the ghosts of families, nations, and globalization to architecture, extractivist mining, and dream logics, Moreno-Garcia designs this story like a lenticular portrait.
For Superior Achievement in a First Novel, The Fourth Whore by EV Knight is about a mysterious entity called The Scribble Man and a young woman's hardships in the city of Detroit. The Return by Rachel Harrison is about a group of friends reuniting after one of them returns from a two-year disappearance.
Graphic novels that are finalists for the 2020 Bram Stoker Award range from Lonesome Days, Savage Nights from Steve Niles, Salvatore Simeone, and Szymon Kudranski, which is about a cop with a case of lycanthropy. I admit, I have this one but haven't dug into it too much yet, but I like the noir style. Road of Bones by Alex Cormack and Rich Douek takes place in a Siberian gulag with escapees dealing with the frozen elements and a creature out of childhood fairy-tales.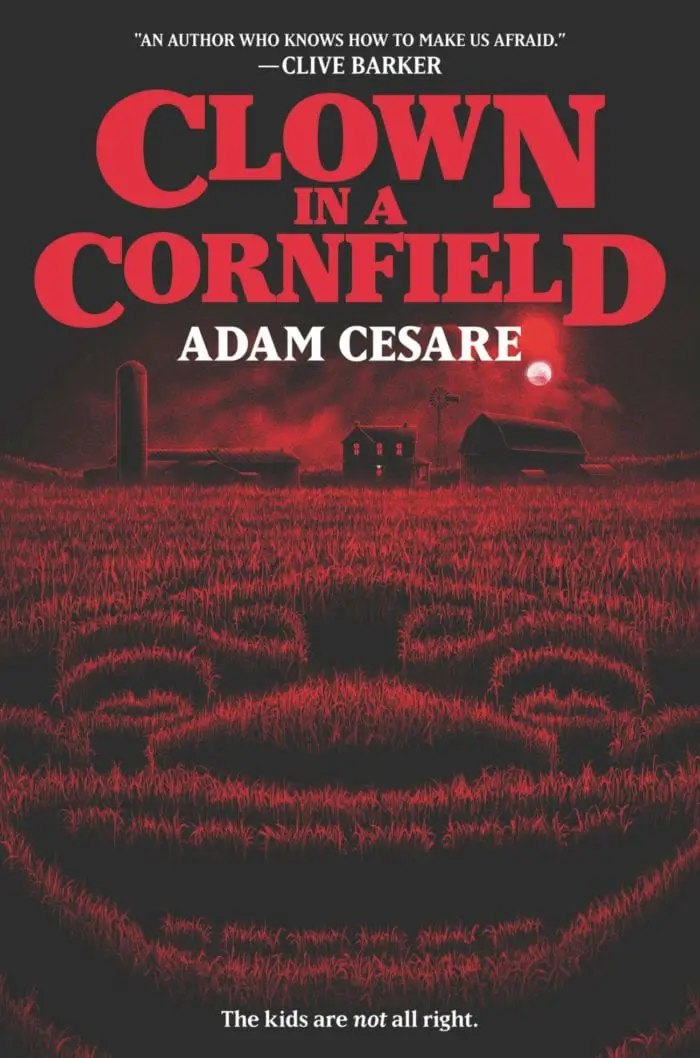 Young Adult novels nominated this year range from Adam Cesare's Clown in a Cornfield about a killer clown terrorizing a small town, and Cemetery Boys by Aiden Thomas featuring a trans teenager who summons a ghost he can't seem to get rid of.

Screenplays featured in this year's finalists are Color Out of Space, the beautiful and horrifying Lovecraft adaptation starring Nicholas Cage, with several episodes of Lovecraft County also nominated. The Haunting of Bly Manor and Invisible Man round out the list of finalists for Superior Achievement in a Screenplay.
Other categories include Poetry and Fiction Collections, Anthology, Non-Fiction, and Short Nonfiction. Voting for the 2020 Bram Stoker Award Final Ballot is open to HWA Lifetime and Active Members and closes March 15th. Browse the list of all the finalists with links to the authors' or publishers' sites below.
Congratulations to all the finalists! 2020 was an incredible year for horror.
---
Superior Achievement in a Novel
Superior Achievement in a First Novel
Superior Achievement in a Graphic Novel
Superior Achievement in a Young Adult Novel
Superior Achievement in Long Fiction
Superior Achievement in Short Fiction
Superior Achievement in a Fiction Collection
Superior Achievement in a Screenplay
Superior Achievement in a Poetry Collection
Superior Achievement in an Anthology
Superior Achievement in Non-Fiction
Superior Achievement in Short Non-Fiction
---
Looking for more about the 2020 Bram Stoker Awards? We've got you:
"2020 Bram Stoker Award Winners Announced"