It was March 8, 1951 at Sing Sing Prison in Ossining, New York, but you would think it was Valentine's Day. Raymond Fernandez ate his final meal—an onion omelette, french fries, and chocolate and topped it off with a Cuban cigar. His last words were, "I wanna shout it out; I love Martha! What do the public know about love?" Martha Beck ate her final meal—simple fried chicken, french fries, and salad. Her final words were, "My story is a love story. But only those tortured by love can know what I mean. I am not unfeeling, stupid, or moronic. I am a woman who had a great love and always will have it. Imprisonment in the Death House has only strengthened my feeling for Raymond." After their romantic proclamations, Fernandez and Beck were executed in the electric chair, putting a final end to their very dark and twisted love story. They were convicted of the murder of one woman but may be responsible for as many as 20.
Beck and Fernandez met through "lonely hearts ads" which was a way for singles to meet each other. It was the 1940s version of online dating. Singles longing to meet that special someone posted ads in the newspaper and interested would answer by sending a letter. It presented the perfect opportunity for a con man on the prowl.
Raymond Fernandez began his life of crime before meeting Beck. Only a few weeks before meeting Beck, Fernandez had gone on a cruise with a woman named Jane Thompson. The two had gone on a cruise to Spain—with Fernandez's estranged wife tagging along. Thompson died mysteriously after changing her will, which left everything to Fernandez. Fernandez said Thompson died of a heart attack. Thompson's mother said that she died in a train accident. An autopsy was never performed on Thompson.
His next intended victim would become his willing accomplice, nurse, and single mother Martha Beck. He lived in New York and she lived in Florida. He traveled to meet her. Fernandez figured that a nurse would have some money for him to take. However, what Fernandez was not counting on were Beck's two children. She didn't mention that she had children in her letters. He ended their first date early. Beck became distressed and even threatened suicide if Fernandez stopped seeing her. Needless to say, he continued the relationship. He even told Beck about his criminal past.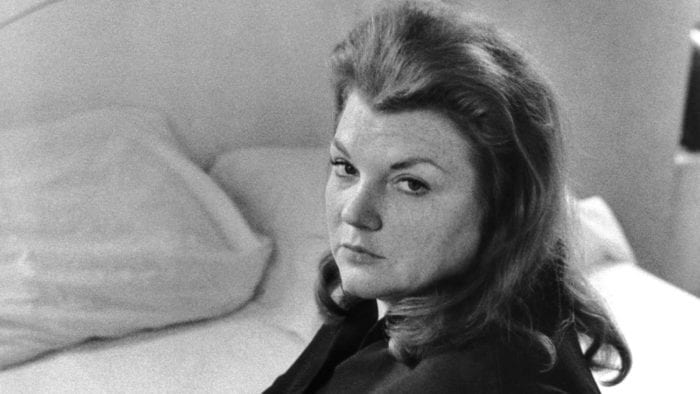 After being fired from her job, Beck and her two children moved to New York to join Fernandez. Soon after Beck abandoned her two children at a local Salvation Army. It was then that Fernandez found his true soulmate in Beck who from then on became his completely devoted partner-in-crime. The two began sifting through lonely hearts ads with Fernandez as a single man looking for the right woman and Beck posing as his sister.
Like with many other notorious murder cases, the number of women Beck and Fernandez victimized could be as many as 20 but was never actually determined. They traveled around the country with their clever brother and sister ruse. Fernandez dated women through lonely hearts ads under Beck's watchful—and jealous eye.
Fernandez married one victim, Myrtle Young, in 1948. Beck refused to leave the couple alone in what became a pattern for Beck and Fernandez—Beck's rule was that Fernandez couldn't have sex with their intended victims. Young became aggravated with what she probably saw as a meddling sister-in-law who needed to mind her own business. Fernandez gave her some pills to calm her which led to an overdose. Beck and Fernandez reportedly boarded a bus to Young's home state of Arkansas with her still unconscious. Admitted to a hospital upon their arrival, Young died six days later.
Janet Fay was the couple's next target. As per their usual ruse, Fernandez began dating the 66-year-old Fay in January 1949 under his "sister" Beck's watchful eye. Fernandez dared break Beck's rule. Beck became enraged after catching Fay and Fernandez in bed. She beat Fay with a ball-peen hammer. Fernandez finished Fay off by strangling her. The two put Fay's body in a trunk which they left at Fernandez's real sister's house where Fay was eventually buried under cement in the basement. After killing Fay, Beck and Fernandez spent Fay's savings and—to make it seem as if all was well—sent fake letters to her family.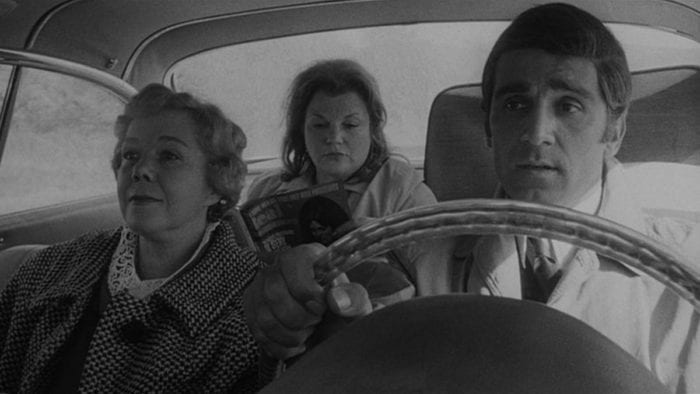 Once they depleted Fay's funds, the couple found their next victim in 41-year-old Delphine Downing. Downing lived in Michigan with her two-year-old daughter, Rainelle. Beck and Fernandez went to stay with Downing in late February 1949. Downing became suspicious of Beck and Fernandez after only a few days. When she became vocal about it, Fernandez gave her a dose of sleeping pills. As Downing lay unconscious, young Rainelle became upset. Beck choked Rainelle. The child survived but had very noticeable red marks on her neck. They knew once Downing saw the marks on her daughter's neck, she would call the police. Fernandez shot Downing in the head. The two kept Rainelle alive for a few days before drowning her in the bathtub. Both Downing and her child were buried in the basement.
Beck and Fernandez didn't realize that their days were numbered. Neighbors reported suspicious activity at Downing's home. The next day, the police came to the house for a welfare check. The police discovered the bodies of Delphine Downing and Rainelle in the basement. Fernandez initially confessed to 17 murders and quickly recanted. Fernandez reportedly felt "safe" confessing to murder in Michigan—there was no death penalty. What Fernandez didn't realize was that the police could tie him and Beck to the murder of Janet Fay in New York—where the two would face the death sentence. The couple was extradited to New York to face charges for the murder of Janet Fay. The case of the "Lonely Hearts Killers" received a lot of publicity. Both took the stand to try to save their own lives, but the jury wasn't convinced. Beck and Fernandez were sentenced to die in the electric chair on August 22, 1959.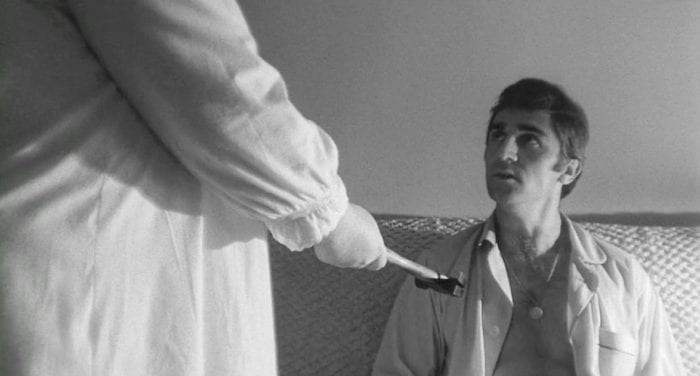 Now that we know what their crimes were and their fate, let's take a look at what happened before the killing started.
Raymond Martinez Fernandez was born on December 17, 1914, in Hawaii and lived part of his childhood in Connecticut. Fernandez was of Spanish descent and as an adult moved to Spain. While living there, he served in the military during World War II. He was a Spanish Merchant Marine and, reportedly, was a member of British Intelligence. Fernandez also had a wife and children in Spain. After his military service, Fernandez was in an accident. He suffered damage in the frontal lobe area of his brain. Some say that Fernandez's brain damage may have caused his criminal behavior. Exploring my interest in true crime and the psychology behind serial killers, I've come across this theory. So, I decided to explore a bit more. I browsed through some articles on frontal lobe damage. The following information is from an article by Zawn Villines (medically reviewed by Seunggu Han, M.D.) on Medical News Today:
I came across the story of Phineas Gage, a railroad worker whose frontal lobe was damaged when a railroad spike went through it. Gage lost an eye and there was an extreme change in his personality. Once mild-mannered, he became aggressive and impulsive. Possible side effects of frontal lobe brain damage are personality change and poor impulse control. However, it's pointed out that actually very little is known about Gage before the accident. Much of what we know about the frontal lobe comes from case reports on Gage. Those have been called into question since, however. Little is known for sure about Gage's personality before his accident, and many stories about him may be exaggerated or false.
What happened specifically was that a steel hatch fell on the top of Fernandez's skull during his trip back to the U.S. from Spain. The hospital discharged Fernandez after a lengthy stay. Those who were close to Fernandez did say that his personality changed after the accident. Fernandez's life of crime reportedly began after the accident. He began stealing clothes. During a year-long prison sentence, another inmate introduced Fernandez to voodoo. Fernandez supposedly believed that voodoo rituals made him irresistible to women.
Martha Jule Beck (née Seabrook) was born on May 6, 1920, in Milton, Florida. Bullied for being overweight at school, Beck had a dysfunctional home environment. Beck claimed her brother molested her. Her mother beat Beck when she tried to tell her about it. Beck left home as soon as she could and moved to California. Once she was on her own, Beck worked odd jobs and eventually earned a nursing degree. She found work as a nurse on a military base. She dated several officers and became pregnant with her first child. When she told the father, he reportedly committed suicide.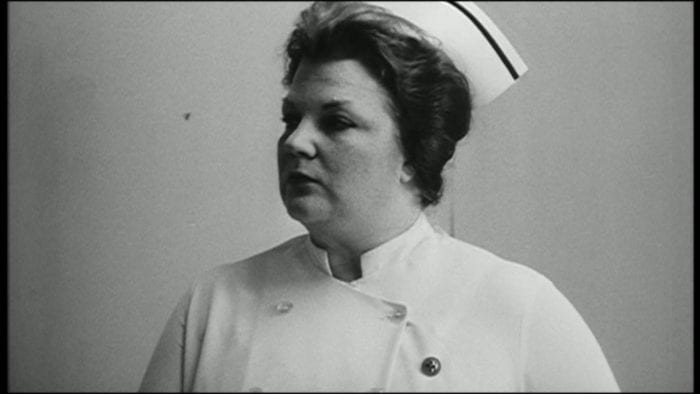 Already, Beck has reportedly experienced abuse—verbal, sexual, and physical. She also experienced an extreme response from the father of her first child committing suicide. I think it's safe to assume that Beck's psyche was in an extremely dark place at this point. Beck returned to Florida with her child and said that the child's father was killed in battle overseas. She was soon dating again and pregnant with a second child. The father married her but divorced her after six months. At this point, Beck was obsessed with romance novels and the idea of finding the perfect man. She began responding to lonely hearts ads which is how she met Fernandez. Beck and Fernandez corresponded for weeks before meeting. Fernandez even asked Beck to send a lock of her hair, and she did. Fernandez didn't want it to feel closer to Beck—he supposedly used it in a voodoo ritual. The two met in person in December of 1947.
We have a con man and murderer in Fernandez. He served in the military and was a member of British Intelligence. There's no mention of criminal activity before Fernandez's accident. In Beck, we have a woman who through psychological abuse and rejection was eager to please any man who came along. Fernandez targeted Beck figuring that, as a single woman with a career, she would have money to take. What he didn't count on was a psychologically battered divorced mother of two eager to do literally anything for love. She threatened suicide, which surprisingly made Fernandez come back. He committed cold-blooded murder for money before meeting Beck. Why did he hesitate to leave her and move on to the next target? She had nothing for him to take. Was it the amount of control she gave him over her that was enticing? She went as far as to give up her children and commit murder for him.
Perhaps in the end, Beck and Fernandez were playing into each other's fantasies—Fernandez's belief that voodoo gave him power over women and Beck's fantasy of the man who would stick by her side no matter what. According to their last words, as heinous as their acts were, in their twisted minds, they believed it was pure and simple love.