James Wan brought us The Conjuring Universe, Saw, and Insidious, and he's apparently not through haunting our nightmares. His new horror thriller, Malignant, has been rescheduled for release. The film was originally scheduled for release on August 14, 2020. Postponed due to the COVID-19 pandemic, Malignant is now set for release on September 10, 2021. Warner Bros/New Line will release the film to theaters The film will stream simultaneously on HBO Max, where it will be available for one month.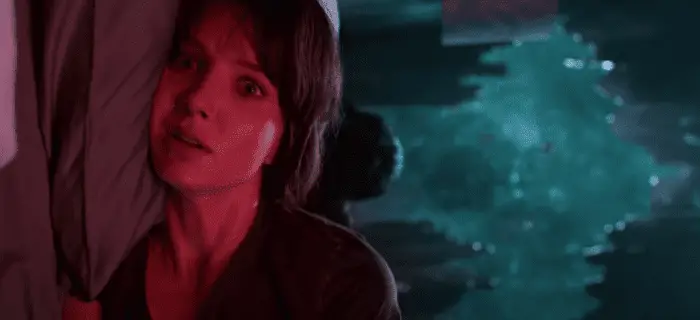 Wan brought horror fans The Conjuring Universe and is also the co-creator of both the Saw and Insidious franchises. Malignant marks Wan's return to horror after having more mainstream hits like Furious 7 and Aquaman. After serving as creator and co-creator of multiple horror franchises, with The Conjuring Universe credited with being one of the highest-grossing franchises of all time, Wan's Malignant is a highly-anticipated film for the horror genre this year. Described as a Giallo-style horror thriller, there's no information available on the film's plot. Wan is keeping the plot under lock and key. All Wan was willing to say about the film was that, unlike its predecessor Aquaman, Malignant is not set in any comic book verse. Besides being a screenwriter, director, and producer, Wan is also a comic book writer. Wan clarified back in October 2019 that the film is not based on his graphic novel, Malignant Man. "It's definitely not a superhero film. Malignant is an original thriller not based off any existing IP."
Wan posted the following recently on Instagram: "I'm super excited for this film. I don't even know how to describe it. I wanted to do something original and genre-bending, and different from my other work, but still in the spirit of the horror-thrillers I grew up with. More to come."
Needless to say, Malignant is rated R for "strong horror violence, gruesome images, and for language."
Akela Cooper and JT Perry wrote the screenplay, which is based on an original story by Wan and Ingrid Bisu. Cooper served as a producer and contributing writer on many TV shows such as Luke Cage, The Witches of East End, The 100, and American Horror Story.
The film stars Annabelle Wallis, who starred in Annabelle. Wan served as co-producer on Annabelle, which is about the infamous cursed doll that was involved in a supposedly true case of paranormal activity investigated by demonologists Ed and Lorraine Warren. The Warrens' cases serve as the basis for The Conjuring Universe. The cast includes another cast member from the Annabelle series, McKenna Grace, who played the lead in Annabelle Comes Home. George Young fills the role of the male lead opposite Wallis. Young's credits include the CW show Containment. Rounding out the cast are Jake Abel (Supernatural), Maddie Hasson (Mr. Mercedes), TV veteran Michole Briana White, and Jacqueline McKenzie (The 4400).
For fans of Wan's previous contributions to the horror genre, Malignant sounds like something to look forward to this year. It seems as if Wan's love for horror made him want to return to offer a film that is reminiscent of a classic subgenre with a fresh twist.