Perhaps best known now as the filming location of The Lord of the Rings trilogy (and later The Hobbit trilogy) New Zealand is a small country with a big heart and rich and distinctive Maori culture. Often grouped in with their neighbors in Australia, New Zealanders have brought their own unique flavor to film and produced some of my absolute favorites. Perhaps it's because of their reputation for being just all-around nice people (something my native Canada shares a similar stereotype of), but a lot of the Kiwi horror flicks I've seen have a huge comedy aspect to them. Here I'll take a look at a few New Zealand comedy horror favorites.
Braindead/Dead Alive (1992)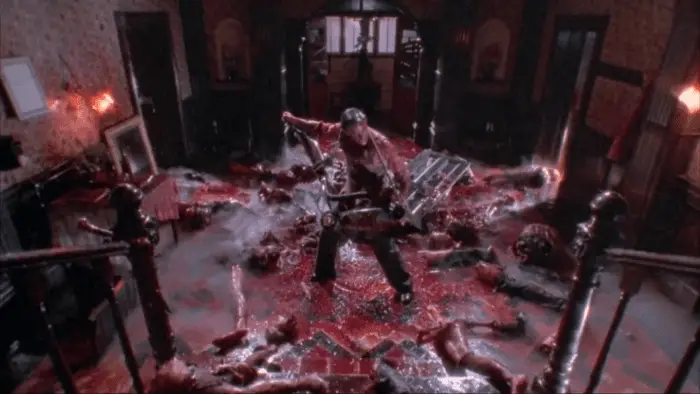 While I've already mentioned Braindead features horror's cutest couple, it's also an incredible slapstick gorefest. A mutant rat-monkey, hinted to have come from Skull Island itself, is the newest edition to the Wellington zoo and infects our hero Lionel's mother. Wild antics ensue as he tries to contain the outbreak, while also wooing his lady love, Paquita. Every time I revisit it I'm blown away by the sheer amount of unique kills and practical effects mastery. I cannot imagine how fun it would have been in the writers' room, coming up with this stuff. Plus the copious amounts of fake blood and guts! There is so much more to this than the famous lawnmower scene and you will not be disappointed. Sometimes I cannot believe this is the same man who brought us the journey of Frodo and the fellowship!
The Frighteners (1996)

Peter Jackson is back! This time he's with Michael J. Fox as a psychic who scams people into believing they're haunted, only to then exorcise the ghosts for an enormous fee in The Frighteners. This film has a spin on poltergeists with some darker elements (especially for a PG-13 rating) and a stellar weirdo played by legendary Re-Animator star Jeffery Combs. The original idea for this film was a spin-off of Tales from the Crypt, and I think it still shows. Some of the jokes fall flat 20 years later, and yes, the special effects for the ghosts are dated now, but they were quite impressive at the time! Weta Workshop spent over a year creating them, with most scenes having to be filmed twice to allow for the ghosts to be there with the actors, adding transparency and other details later. I think this would make a perfect double feature with Beetlejuice, both fun flips on ghosts with a bit of dark humor.
 Black Sheep (2006)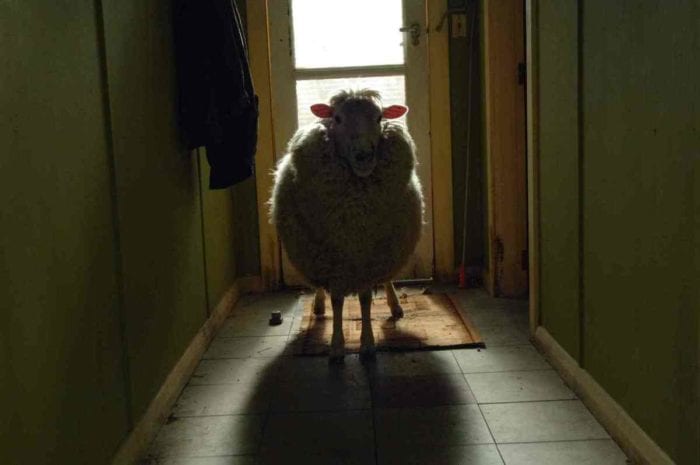 A film that knows exactly what it is and goes full boar (full sheep?) with the concept, Black Sheep tells the story of a man named Henry with a crippling phobia of sheep, so of course, his family owns a sheep farm—where they've been carrying out genetic experiments—and now the animals are mutant carnivores that will turn you into a ridiculous were-sheep if you are bitten. You know, the usual. With effects by Weta Workshop (Back again! Small country!), the sheep designs are nothing to sneeze at and it doesn't skimp on the gore either. Crack open a beer for extra enjoyment.
Deathgasm (2015)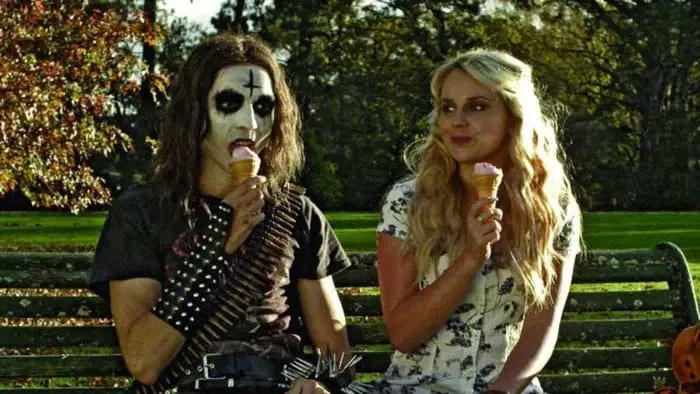 I watched this on a whim on Shudder a while back, and I absolutely loved it. What a debut from director Jason Lei Howden. Main metalhead Brodie (pictured above with girl next door Medina) is having trouble adjusting to living with his uber Christian aunt and uncle. Thankfully, he meets some fellow weirdos at school and starts a band…called DEATHGASM. Through some teenage hijinks, they find an evil hymn that, when played, summons demons. Cue the band trying to deal with them before time runs out (there always seems to be a time limit to these things, doesn't there?) Features a spectacular scene involving dildos and chainsaws that I won't spoil for you. I also love the fact that Wal-Mart refused to sell it under the original title, renaming it to a more 'acceptable' Heavy Metal Apocolypse. In late 2015, Howden revealed that the sequel titled Deathgasm Part 2: Goremageddon is in the works, but there have been no updates since then. With a name like that, I absolutely need to see this made!
What We Do in the Shadows (2014)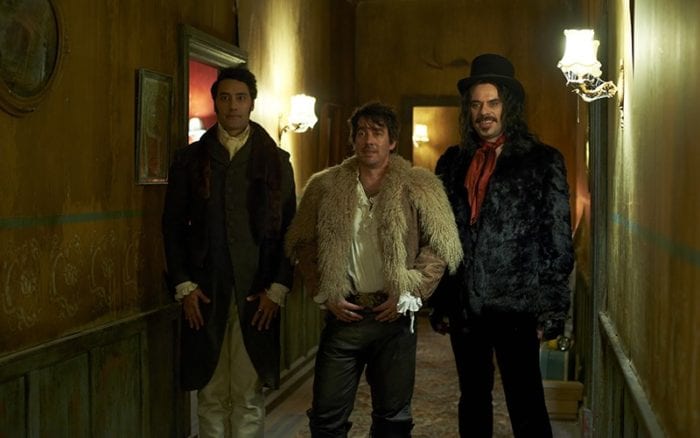 Current media darling Taika Waititi co-directs and co-stars with Flight of the Conchords' Jermaine Clement in this faux documentary about a group of vampires living in Wellington. Endlessly quotable and full of delightful characters, I think this has a lot of rewatch value. It feels very cozy, just hanging out with the lads. Special shoutout to everyone's (including mine) favorite character Stu, who didn't realize how big his role would be until the films' premiere. It was acclaimed upon release and has now spawned two successful spin-off shows, with one about a different clan of vampires who live on Staten Island (also called What We Do in the Shadows) and the other following the cop duo seen in the film, Wellington Paranormal. There are rumors of an eventual sequel involving werewolves, called We're Wolves that I desperately would love to see. Crossing my fingers.
Housebound (2014)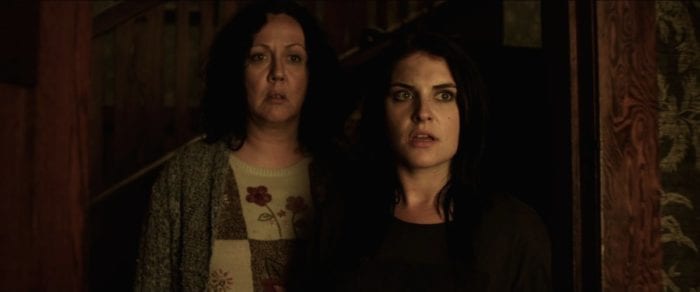 I'll preface this last one with the fact that I'm terrible for spoilers. I read the endings of movies before I watch them the majority of the time. When almost everyone is like 'please go into this blind', though, I try to take notice. It worked fantastically going in blind with Hereditary and with a similar effect in Housebound. So while I can tell you in general terms it's about Kylie (Morgana O'Reilly) a woman under house arrest, I really don't want to give away too much besides that. There's a great sense of escalation throughout, and I truly did not expect it to progress the way it did. If you're one of those people who guesses where the plot is going, you might be in for a surprise with this one. Trust me, it's worth it.
Think of a film I've missed? Let me know in the comments! Comedy horror is one of the best subgenres, and I'd love to get my hands on whatever is out there.