Claire (Michelle Pfeiffer) gets more than she bargained for when she starts investigating, beginning with her neighbors. The intriguing angle to What Lies Beneath is that it begins with Claire believing her neighbor has murdered his wife, but the real danger lies within her own walls. The way the film steers its audience from one mystery to another is what makes it so captivating. The first time I saw the movie, it gave me a few scares and several moments of suspense.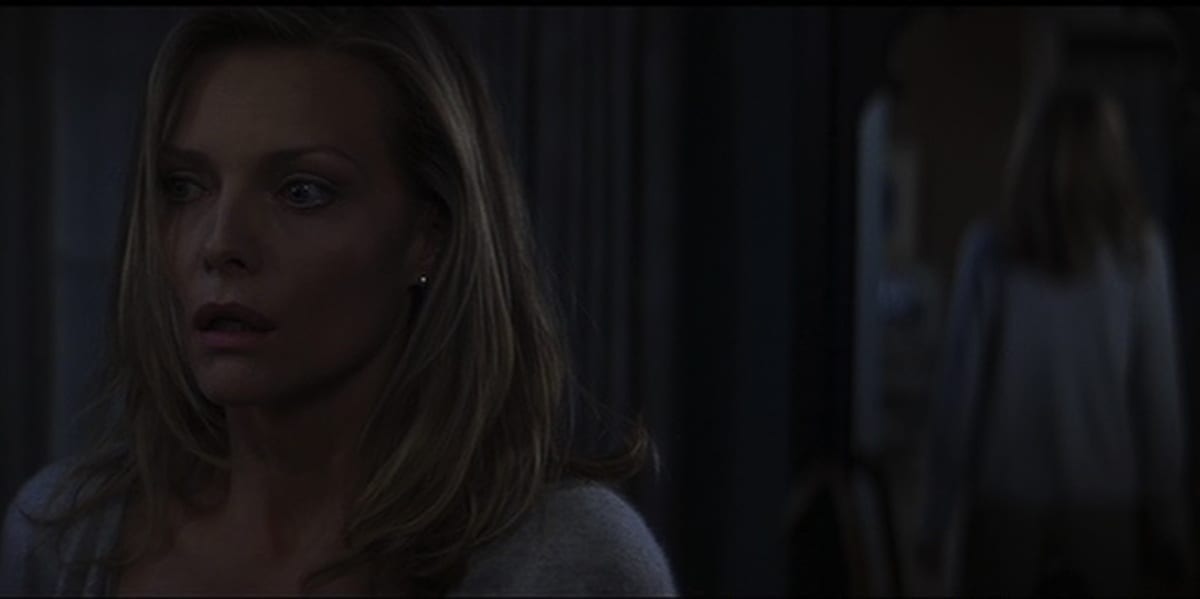 Already What Lies Beneath has reached its second decade anniversary, and I think the horror and suspense hold up nicely. Harrison Ford certainly plays a very different role in the film as Norman, Claire's husband, compared to his well-known roles as Han Solo and Indiana Jones. The film tests the actors and milks the suspense. It also makes one question if they saw a spooky reflection in their own mirrors, or otherwise experienced something supernatural–it's the kind of movie that stays with you for a bit afterward. The main character questions her sanity; considering all the ways in which her safety, home, sanity, and personal space were violated, it's no wonder she was so afraid, and even more noteworthy that she survived.
A Violation of Personal Space
The most notable example of this is when Claire is possessed by Madison (Amber Valletta), the woman Norman had an affair with and later murdered. Madison was really using Claire to go after Norman, but Claire had nothing to do with the affair or Madison's tragic ending. Claire, for the entirety of the movie, is the only innocent one. Madison's use of Claire's body to try to seduce Norman and furthermore screw with his head, so to speak, was totally uncalled for. She was punishing Claire, preventing her from the use of her own body, and forcing her to do something against her will. Madison violated Claire's marriage and home in life and continued to interfere even in death, pushing Claire to her limits.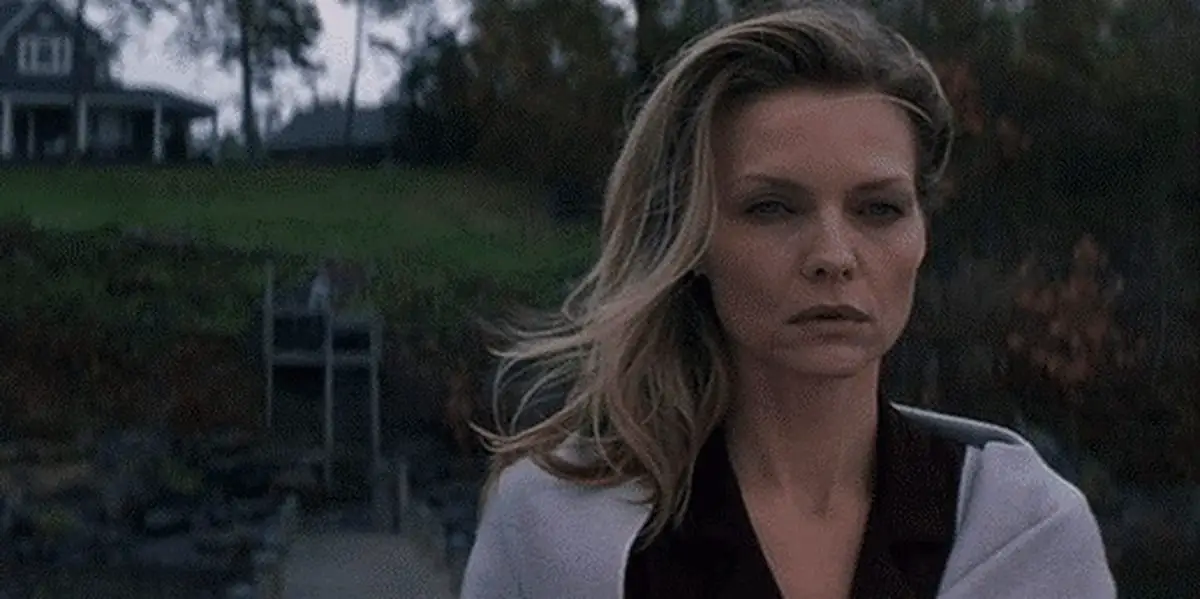 Madison's possession also worsened the situation for Claire. She recalls a repressed memory, specifically that she had known Norman had had an affair (she had forgotten due to a car accident that took place not long after she had found out), which is good as she is no longer living a lie, but bad because it placed her in more danger. With Norman aware of Claire's memory clearing up, it made him more desperate and it ultimately led him to attempt killing her as well. Madison's own selfishness may have led to the truth coming out, but it nearly cost Claire everything.
Madison was desperate to have the truth about her death discovered, understandably so. Still, her urgency could have cost Claire her life, and she took many unnecessary risks. In the beginning, Claire was questioning her own sanity. Not being able to trust your own mind is pretty brutal, and it made Claire far more vulnerable, especially to Norman, who repeatedly tried to convince her that what she was experiencing wasn't real. Claire was confused and lost, pushed around, and initially wondered if she was losing her mind. It was as though Madison was torturing Claire into some form of submission, with the words "You know" on the mirror and the initials "MEF" repeatedly being typed on her computer. Playing with someone's sanity is definitely a major violation of their personal space.
Violation of Trust
When Claire married Norman, she obviously loved and trusted him, and wanted to spend her life with him. She gave up a career for him and was dedicated to her marriage and raising her daughter. She supported Norman in all his endeavors. She tells him everything and relies on him. He violated her trust significantly in return.
First, it was when Norman engaged in an affair with Madison, one of his students. According to him, it was during a time when he and Claire had been having trouble with their marriage. Though that doesn't excuse his betrayal, Claire still rushes to his aid later on when he attempts suicide. A part of her still loves him, but still, he continually chooses to deceive her.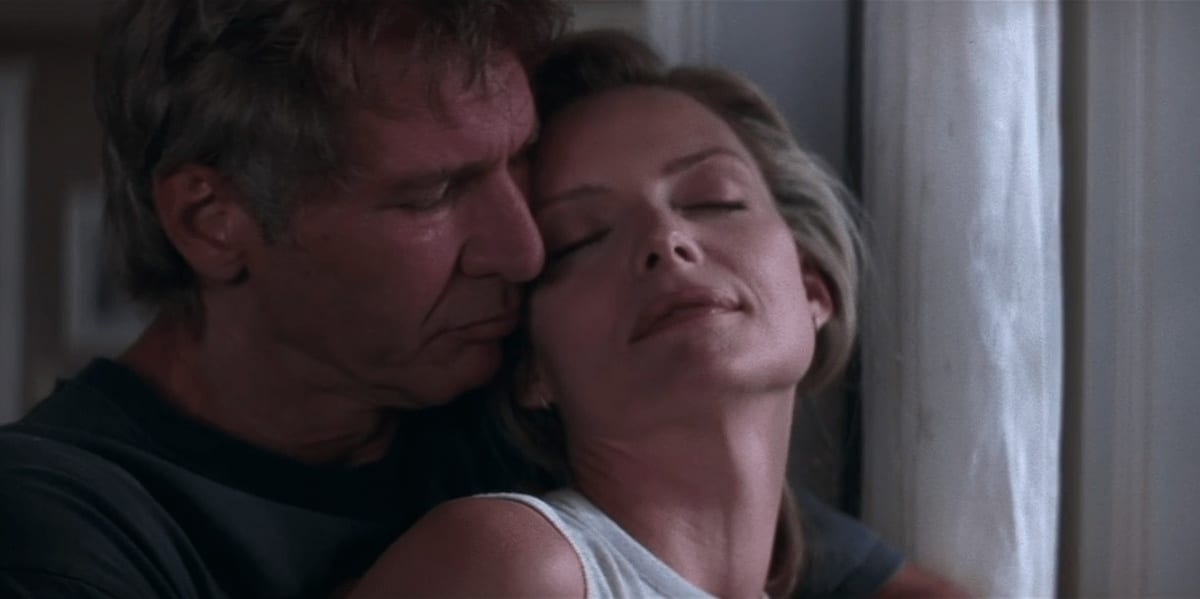 Norman lies frequently. He obviously covered up the affair and hoped Claire would never recall the memories she lost in the car accident, and he thought things could go back to normal. He lied when she asked if he had killed Madison, and he later lied again when he said he'd call 911 and confess that Madison had committed suicide in their home and he'd pushed her car with her body in it into the lake. All of these are twisted lies, but it leads to the horrible, blood-chilling truth: Norman murdered Madison and with Claire now privy to the truth, prepares to do the same to her.
Norman was already too far gone from the time audiences first met him in the film. He'd already committed murder and covered up the affair using Claire's accident to do so. I have to wonder if Norman was always dishonest to some degree. Given the level of dishonesty and deceit he portrayed in the film, it would seem that wouldn't just appear out of nowhere. It seems like a build-up over time. Love can be blind, but perhaps Claire didn't see, or realize, this trait in her husband. It certainly would've been a red flag otherwise.
Claire loved Norman. She'd been with him for years. She didn't want to believe someone she knew and trusted could be such a monster, capable of unspeakable acts. It's one thing to have an affair, but it's another to lie about it, cover it up, and commit murder as Norman did. There is a certain evil inside Norman that comes out when he's desperate, especially to preserve his own image. That's one of the scariest aspects this movie has: you don't want to believe someone you love would hurt you or that you don't even know them at all.
Aftermath
Given everything her husband put her through, combined with the supernatural, I would think Claire would have PTSD in love and in the supernatural. Would she fear a fogged mirror, in case she saw writing on it? Would she fear the unknown?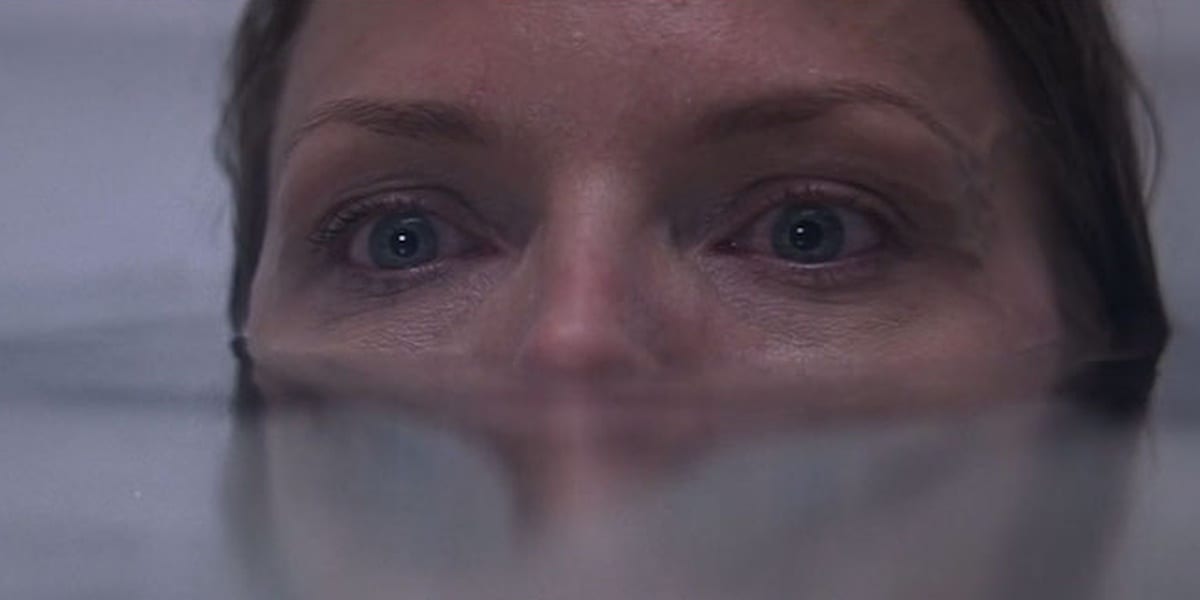 Not only that, but would she have trouble trusting another man? How would she feel about dating again? Given her extremely negative and traumatizing experience with Norman, it would be perfectly understandable if she didn't want to enter the dating game for a little while afterward. She'd have to sort through her feelings for him before she could concentrate on someone else, and healing takes time. Claire needed a chance to recover, which would no doubt include learning to trust people again.
My guess is she'd be better able to detect lies, and she'd see patterns of malicious intent far more clearly. She'd heal, but she'd also remember. Perhaps she'd even forgive to alleviate her own pain. It seems she was headed in the right direction; despite the chaos Madison had thrown into her life by having an affair with Norman and later haunting her, Claire still visited Madison's grave and placed a rose upon it in the film's conclusion. This is probably because, in the end, Madison saved Claire's life. She was responsible for leading Claire towards the truth, but she stopped Norman from drowning Claire and instead drowned him, allowing Claire to escape.
The real bad guy in the film dies, and in a way, Claire and Madison are tied forever by their ordeal. They were both Norman's victims, but they emerged as triumphant survivors, with the truth told and the monster having received his karma.