When Halloween H20 ended with Laurie Strode defeating Michael Myers with a swift blow from an ax it felt like a satisfying ending to a story that began back in 1978. But then in 2002 Halloween Resurrection retconned H20's end, and proceeded to kill off Laurie in its opening moments. Unlike H20 which brought Michael back from the superhuman he had become in Halloween 5: The Revenge of Michael Myers and Halloween 6: The Curse of Michael Myers, Halloween Resurrection decided to play into it even more.
In May 2016, it was announced, in perhaps the best way possible, that John Carpenter was coming back to the helm and writing an actual sequel that would retcon all the films and be directly after the original 1978 film. It would deal with how Laurie handled the dramatic experience all those years ago and how it affected her family. Michael was no longer her brother or some superhuman with no soul. He was just a sick man who saw a victim escape and wanted closure in what he had done.
When Halloween (2018) premiered, it was the middle of the "Me Too Movement," and stories of women overcoming their attackers were being met with high praise. It was satisfying seeing Michael finally meet his end, and this time having it stick. The story was at last complete; Laurie could finally find some closure with her daughter and granddaughter.
That was until it was announced at this year's SDCC that not one but two more films were in the works with release dates set for October 16, 2020, and October 15, 2021. The films Halloween Kills and Halloween Ends will both involve Laurie and Michael; completing what is being labeled "The Saga of Laurie Strode and Michael Myers". There isn't any information about what the films will be about, but they will both include Myers and Strode with Jamie Lee Curtis returning. There are many different roots this franchise can take but is it necessary to continue?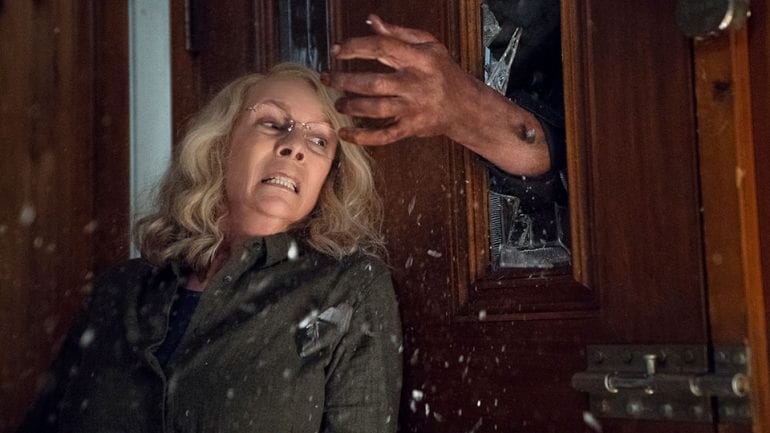 This last film brought closure to fans and to the actual story. Laurie had been put through hell and torment. When we are reintroduced to her in Halloween (2018), she is hidden away in a fortress in the middle of the woods. When she finally was able to overcome Michael's shadow, audiences were left with a message that transcended the Halloween films from "Slasher Flick" to "Empowering Drama". By continuing the story even further, it is belittling any growth that was made in the final moments of Halloween (2018).
Maybe, if done correctly, these films can build upon the franchise; allowing it to not sink back into being about a body count. Laurie still has a way to go when it comes to moving past the events of 1978. These films could explore her process of finally pulling her life back together. Another root that the films could take is of a copy cat killer that might be wanting to finish what was started.
Whatever root they decide; it can't be unseen that these films might not have been conceptualized had  Halloween (2018) done well in theaters. It brought in audiences and rave reviews. It's well known that in Hollywood this combination often means that studios will want to play upon the success and continue whether it should or not. People will still be drawn to seeing what happens or how the story will evolve. The money will still be brought in because these characters are loved by many. The only hope is that with these two films the story of Halloween does not forget itself once again.