Blumhouse and Universal announced that Emmy winner Elizabeth Moss (The Handmaid's Tale, Us) is set to star in the remake of the 1933 horror classic The Invisible Man from writer-director Leigh Whannell (Upgrade). The new take on the film will hit cinemas a little less than a year from now on March 13th, 2020. Whannell's new female-driven spin on the classic film is in direct contrast to the initial Johnny Depp starring Dark Universe planned iteration that was scrapped after the disaster of Alex Kurtzman's The Mummy (2017). Moss, no stranger to horror films herself (see Jordan Peele's Us) stars as Cecilia, whose abusive ex-boyfriend commits suicide. As Cecilia tries to put her life back together, her world unravels in The Invisible Man as it seems there may be something more sinister going on with her abusive ex-boyfriend than a simple suicide. The film sounds very psychologically-driven and the perfect vehicle to kick off a spate of remakes of Universal Studio's classic monster films. However, it hasn't been an easy road to get to this point.
By now the sad story of Universal Studio's Dark Universe is all too well known. After the massive success of Joss Whedon's superhero team-up, Marvel's Avengers (2012) every big Hollywood studio wanted in on the "shared cinematic universe" action. Warner Brothers and Disney, in classic fashion, seemed to be at direct war with one another as to which studio could have the most watched, and most ongoing shared cinematic universes at once. Disney, as an umbrella company, currently houses the Marvel Cinematic Universe or MCU and the Star Wars franchise. Warner Brothers has their MCU answer; the DC Extended Universe or DCEU, the Potterverse (made up of both Harry Potter and Fantastic Beasts films), and the highly successful The Conjuring universe. Sony got in on the action last fall with their surprise hit Venom, thus kicking off the Sony Universe of Marvel Characters or SUMC. Head spinning yet? You aren't alone.
Universal Pictures had, in various ways, been attempting to bring back their iconic universal monsters for a long time. In 2010, Benicio del Toro and Anthony Hopkins starred in a remake of the classic 1941 The Wolf Man that's best forgotten. Universal Studios announced their own shared cinematic universe, Dark Universe, in 2014. The plans from the start were very ambitious with A list talent like Johnny Depp (Invisible Man), Javier Bardem (Bride of Frankenstein), and Russell Crowe (Van Helsing) attached with a plan clearly based off what Marvel Studios had laid out. These new modern interwoven takes would be kicked off by the Tom Cruise vehicle The Mummy (2017). Instead of the beginning, The Mummy turned out to be the only coffin nail the Dark Universe needed. The movie was derided by critics and audiences alike, killing Universal's plans entirely.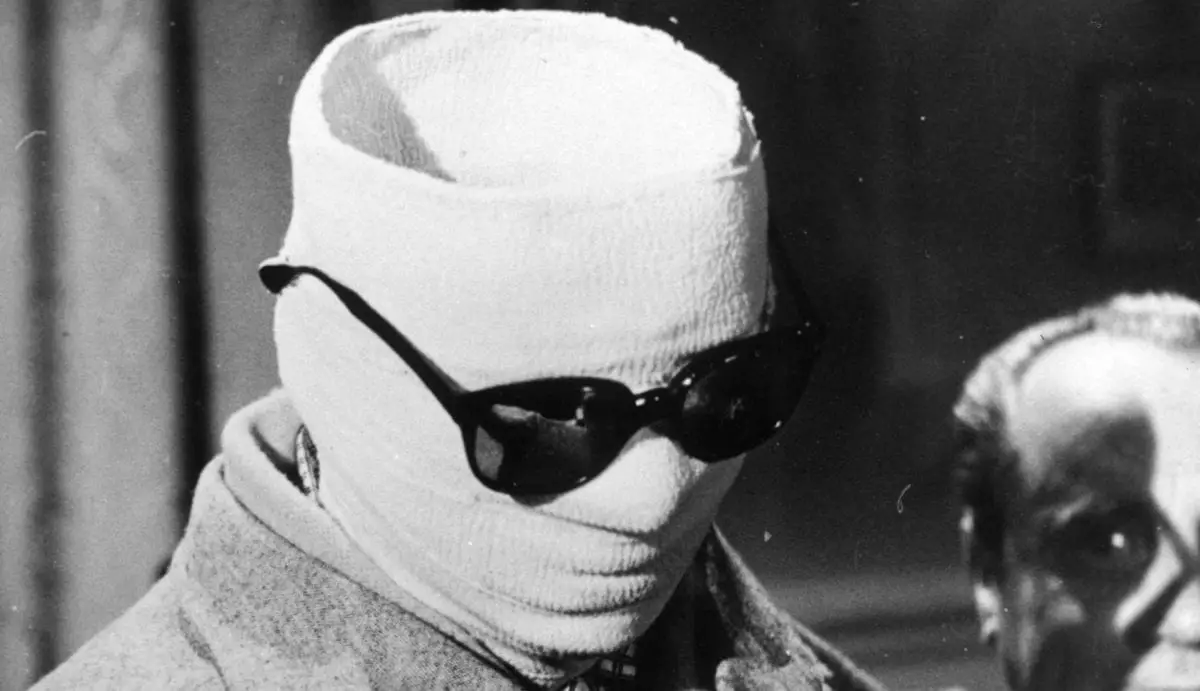 Although the Dark Universe is indeed dead, that's a good thing. The last thing cinema as a whole needs is another bloated cinematic universe. What is needed are more idiosyncratic, distinctly American films. The box office is right in the middle of a horror renaissance, and these characters are rife to be smartly reinterpreted for 21st century audiences. This version of The Invisible Man is not only female-centric but deals with the topics of physical abuse and emotional manipulation. This is what genre does best, give audiences a safe place to examine their fears. Leigh Whannell worked with genre titan James Wan for years before making one of last year's most exciting films, Upgrade. His aesthetic should lend itself well to modernizing The Invisible Man, a story that goes back to H.G. Wells' original novel in 1897. Blumhouse under Jason Blum's leadership has been responsible for some of the most exciting horror content currently being produced, so here's hoping The Invisible Man is no different.