Deadline broke the news yesterday that Spyglass Media Group, which just launched in March of this year, is coming out of the gate swinging for the fences with their first project: a remake of Clive Barker's seminal 1987 horror film Hellraiser. Based on Clive Barker's novella The Hellbound Heart from his game-changing Books of Blood, the original Hellraiser tells the story of Frank and his never ending quench for all things taboo that eventually leads him to the Lament Configuration, a puzzle box which opens a doorway into Hell.
The "box" unleashes Pinhead and his gang of Cenobites on the unwitting curious soul to carry out unspeakable pain, torture, and horror upon him for all eternity. A few years later, Frank's brother Larry moves into the house where Frank vanished and all it takes is a little blood spillage to awaken all the thirstiest beings of Hell.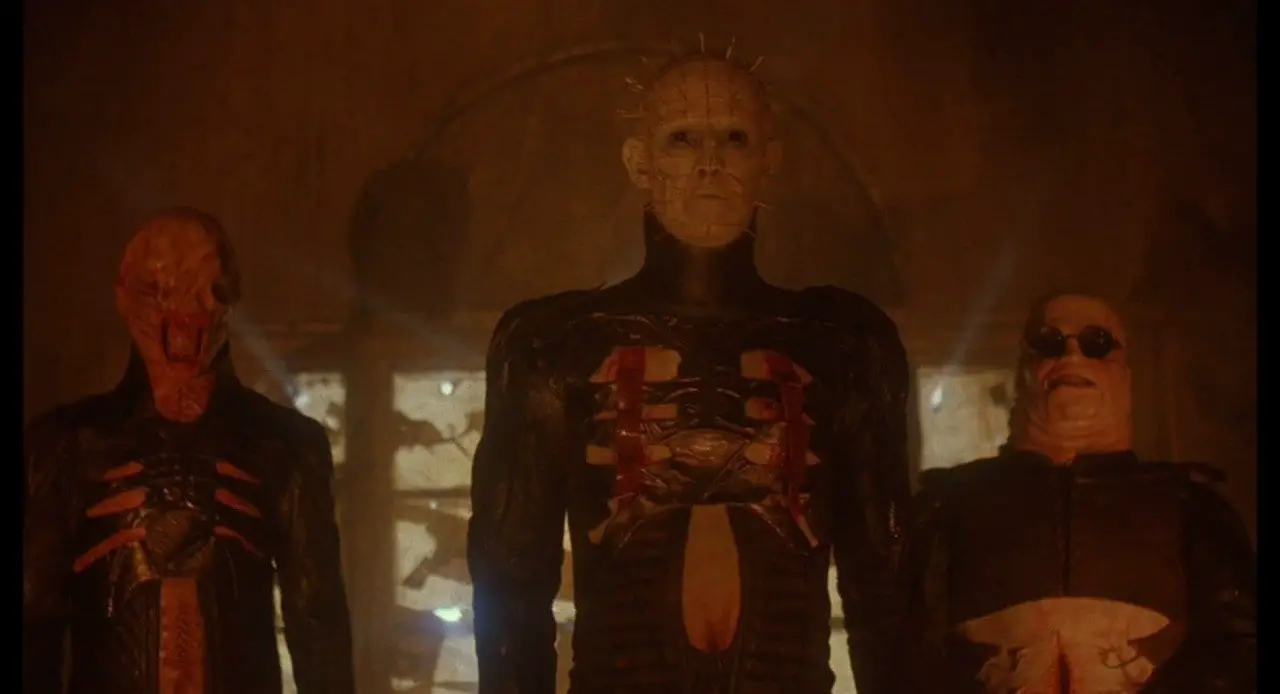 Hellraiser spawned nine sequels, novels, comic books, and all manner of Hellish memorabilia. Unfortunately, the franchise sequels have widely varied in quality. The last to even receive a wide theatrical release was the bloated, messy Hellraiser: Bloodline (1996), relegating the next six films to the direct-to-video heap.
Spyglass's announcement came with the exciting news that they will be developing their new Hellraiser film, which they called an "evolved re-imagining," for wide theatrical release worldwide. No director has been announced from Spyglass yet for Hellraiser, but David S. Goyer will be writing and co-producing the film. Goyer has penned some of Hollywood's most memorable, and divisive, screenplays over the past 25 years.
David S. Goyer has written screenplays for everything from the underrated Dark City (1998), Marvel's Blade trilogy (1998-2004), Chistopher Nolan's Dark Knight trilogy (2005-2012), to modern DC Films like Man of Steel (2013) and Batman V Superman: Dawn of Justice (2016). David S. Goyer's next screenplay to be seen will be this summer's Terminator: Dark Fate.
Concerning Hellraiser, David Goyer said, "I've been a fan of Clive's work since the original Books of Blood paperbacks and The Hellbound Heart novella. Having the chance to re-imagine Pinhead and the Cenobites for a new audience is a nightmare-come-true.  Gary (Barber) Chairman of Spyglass is a true fan as well and we're committed to making something dark and visceral."
Not much to go on for now, but thinking back to some of Goyer's work, especially Dark City, it's hard not to imagine that he doesn't have a really interesting take up his sleeve to reinvigorate the Hellraiser franchise. However you feel about Goyer, the words "dark and visceral" definitely fit his style.
It won't be an easy task, but in the middle of a horror renaissance one thing that is sorely missing in the genre today are horror icons. Aside from It's Pennywise (Bill Skarsgard), the genre is surprisingly light right now on actual boogeymen, so it seems like the perfect time for the rise of Pinhead and the Cenobites to remind people to bow and worship. Angels to some, demons to others, and entertaining to all. Here's to the resurrection of Pinhead, the Hell Priest himself, and the Hellraiser franchise. Here's hoping David S. Goyer and Spyglass have such sights in store to show us.