This Friday Joe Bob Briggs once again returns to Shudder for A Very Joe Bob Christmas. Four movies from the same horror franchise will be airing from 9PM EST until dawn. Joe Bob has declined to reveal which franchise that will be, but fans are buzzing that it could be Silent Night, Deadly Night or Phantasm.
We at 25YL couldn't possibly be more stoked and that's why we'll be live-tweeting the entire event. It's ostensibly the Superbowl of the horror community and one thing any Superbowl needs is a solid sponsor. But we decided to bypass "solid" and instead seek out the best of the best.
Of course I'm talking about Fright-Rags, the final boss of the horror merchandise game.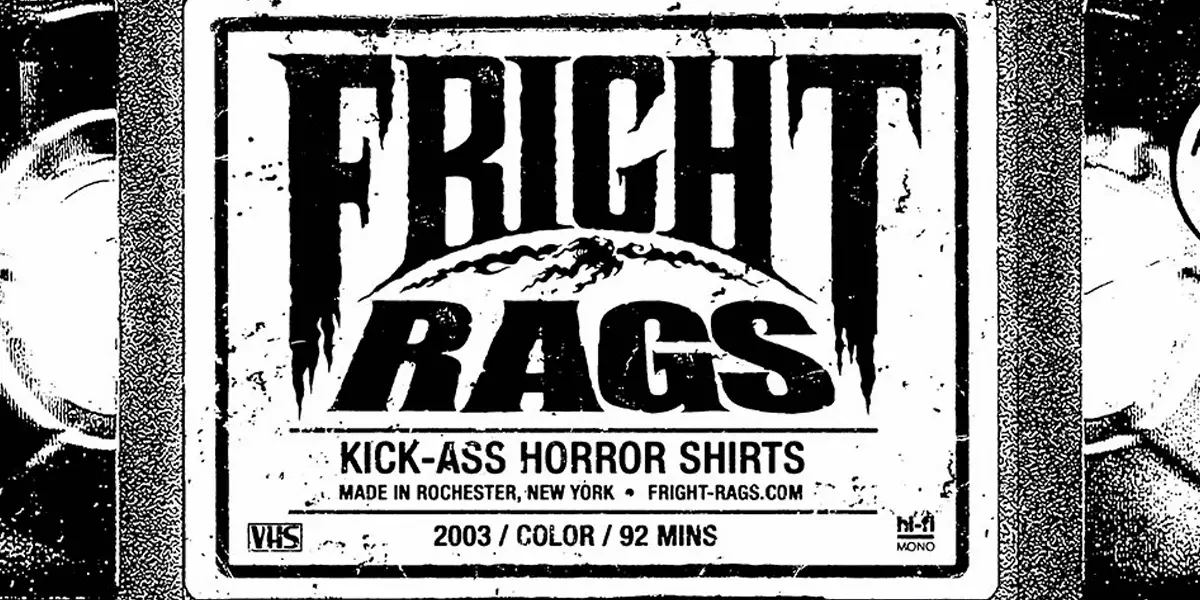 One of the most rewarding parts of working for 25YL is interacting with and giving back to our loyal readers. Live-Tweets for major TV and movie events are definitely our idea of an evening well-spent. What's even more rewarding is when we can bring our fans top-of-the-line merchandise from a company as revered in the horror community as Fright-Rags.
In trying to figure out how to avoid mailing out prizes to our fans like last time, which got severely delayed due to a massive snowstorm I couldn't escape, I teamed up with my friends over at Fright-Rags to come up with a better game plan. During our live-tweet of A Very Joe Bob Christmas we will be hosting a contest where one lucky fan will receive a $25 Fright-Rags gift certificate.
What's even better is that if you win, Fright-Rags will shoot that Gift Certificate right over to your email, so no waiting on the post office.
Shudder's highly-anticipated holiday special A Very Joe Bob Christmas marks the last Briggs marathon of 2019. That said, there's no need to fear. Shudder has confirmed Joe Bob Briggs will be getting a weekly series on the streaming horror platform starting in 2019.
To the lucky winner, you'll have a wide variety of horror merchandise to choose from, including horror socks, pajama pants, and of course Fright-Rags' iconic horror movie t-shirts.
Recently Fright-Rags released a line of shirts from the Silent Night, Deadly Night franchise. They also dropped a beautiful assortment of Krampus merchandise, including shirts, enamel pins, and a pair of socks. Personally my favorite new bit of merchandise from the self-proclaimed home of "kick-ass" horror merch is their new line of pajama pants, particularly the House of 1000 Corpses pair.
Don't forget, they also have a slick Monstervision shirt, as well as a Joe Bob Briggs The Last Drive-In shirt. Mine looks pretty good on me, if I can be conceited and braggy for just a moment.
Of course, the only way to win the $25 Fright-Rags gift certificate from 25YL is to follow us on Twitter during our live-tweet of Shudder's A Very Joe Bob Christmas. So if you haven't already, be sure to follow me on Twitter handle @ShutUpJoshLami, as well as @ValMThompson, @holidaygodfrey, and of course the official 25YL twitter account, @25YLsite.
Further details on how to win will be provided soon, so keep checking back here and on Twitter. But remember, if you don't join in on the live-tweet, you'll have to buy your Fright-Rags merch the old fashioned way: spending your own hard-earned money.